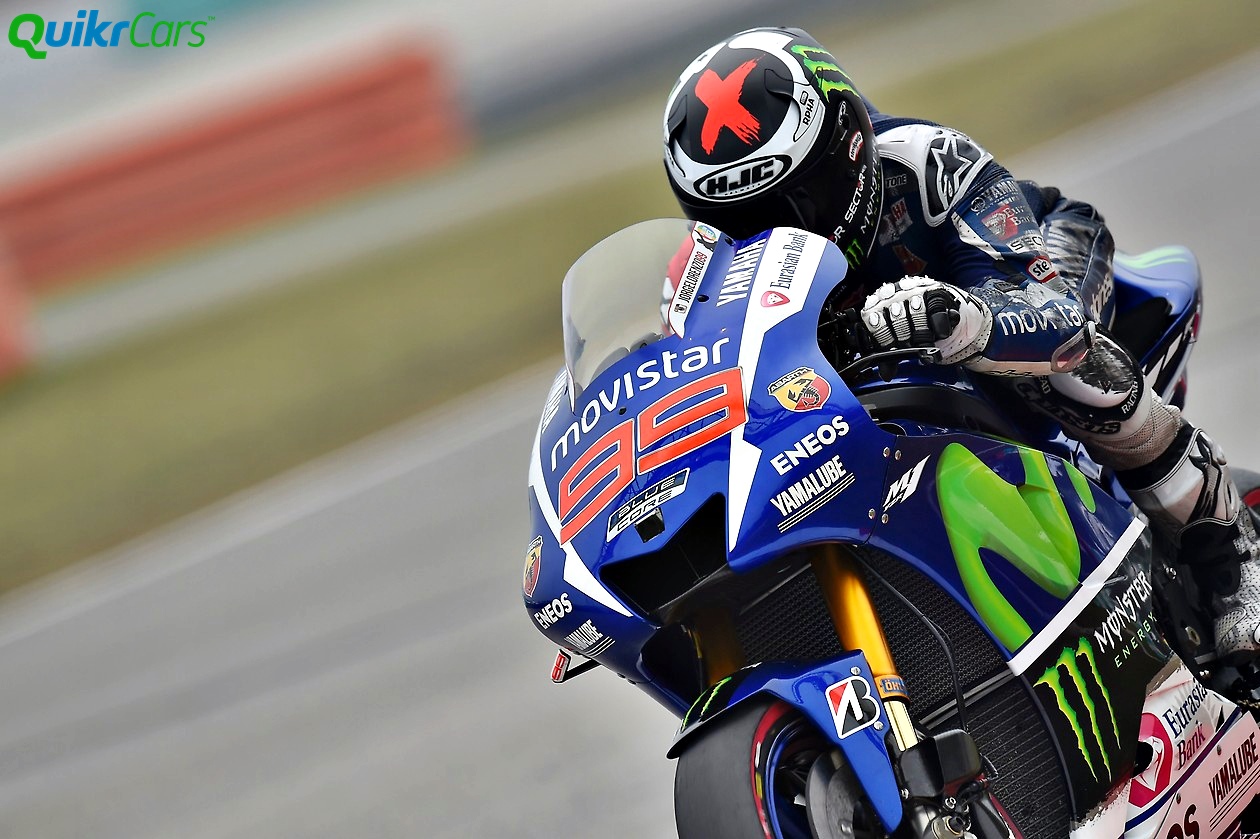 The Yamaha R3 owners in India have fantastic news to savour from Yamaha Motor India. As part of the promotional campaign, Yamaha India has managed to arrange a track day event at Buddh International Circuit (BIC) for the Yamaha R3 owners. The icing on the cake is the fact that Jorge Lorenzo will be present at the promotional event and will be riding alongside the proud owners of the Yamaha R3.
During the launch of the Yamaha R3 earlier this year which was also held at the BIC in Greater Noida, Yamaha India had announced that Jorge Lorenzo would be visiting India by the end of 2015. The confirmation came earlier this week that the event will be held on December 1st and the registrations for the Yamaha R3 owners who would like to participate in this event are now open.
As many as 30 lucky owners of the Yamaha R3 will be selected to ride along with Jorge Lorenzo around the world class Buddh International Circuit. The 30 individuals will be selected through a lucky draw from the registered lot.
The two time World Champion MotoGP rider who currently rides for the Movistar Yamaha MotoGP team is currently competing against his team mate and nine times World Champion Valentino Rossi to pocket his third world title. Valentino Rossi is currently leading the championship by a thin lead of just seven points from Jorge Lorenzo. But, with the recent events it seems like Lorenzo stands a better chance of winning the title this year at the last race of the MotoGP season at Valencia on the 8th of November. If Lorenzo wins the championship, the 30 extremely lucky Yamaha R3 riders will be riding alongside the newly crowned MotoGP world champion.
The people who have not purchased the Yamaha R3 yet, have time till November 10th to be able to buy and register for the event. Yamaha will bear the complete charges for the 30 selected Yamaha R3 customers including travel and accommodation.
The Yamaha R3 is a stunning new bike which is the first two-cylinder four-stroke bike launched by Yamaha in India. The R3 is powered by a 321cc liquid-cooled DOHC parallel-twin engine which develops a huge 42 PS power at 10,750 RPM and a healthy maximum torque of 29.6 Nm at 9,000 RPM. We wish the Yamaha R3 owners the best of luck and we hope they have the ride of their lives with the MotoGP rider, Jorge Lorenzo, at the Buddh International Circuit.