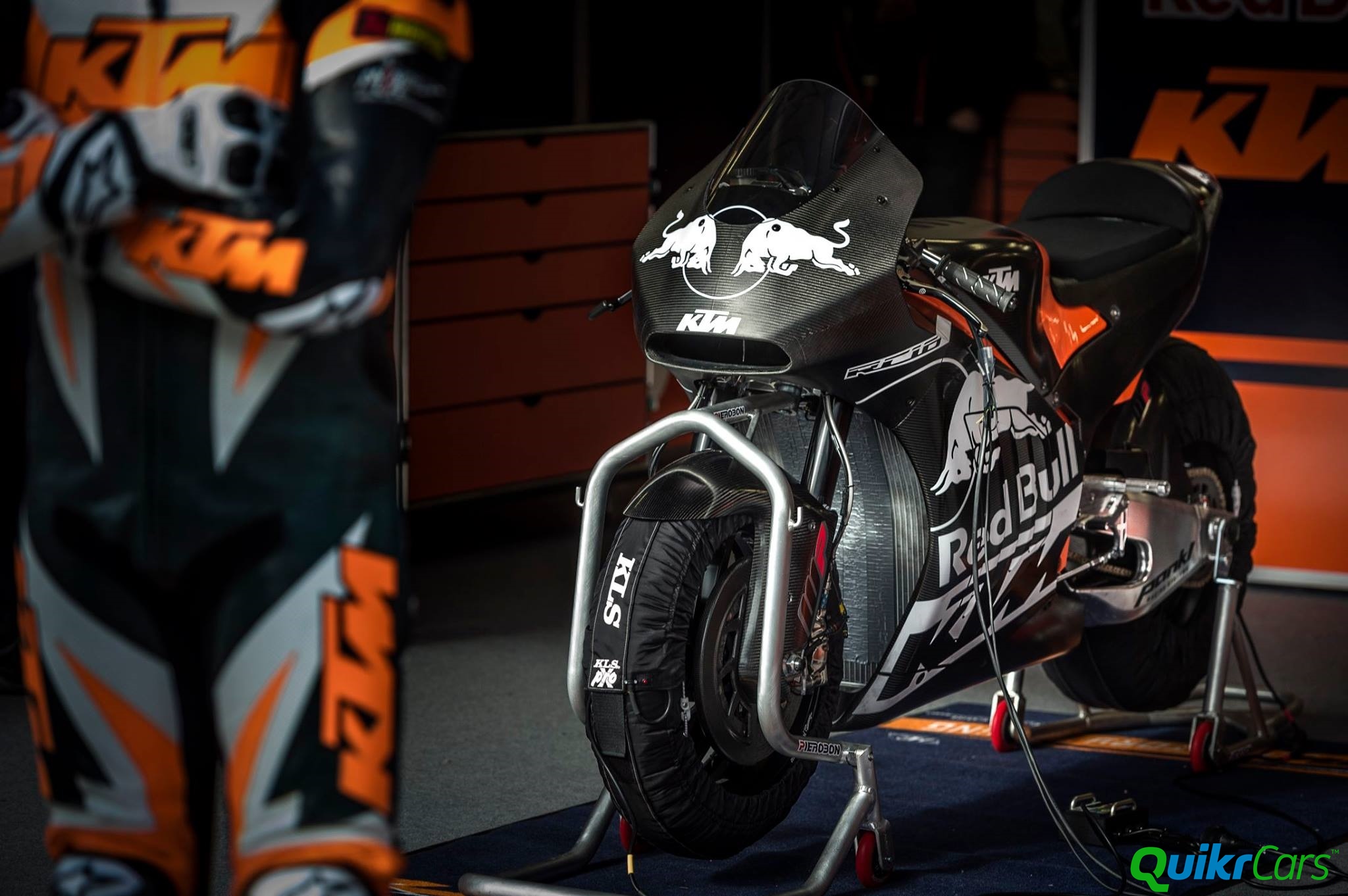 Last year KTM announced its plans of entering MotoGP in the year 2017. Just about a year since the announcement, the Austrian manufacturer has successfully rolled out its RC16 MotoGP machine with an all new V4 engine platform. The new KTM RC16 sported a livery with Red Bull logos.
The KTM RC16 saw its first of many tests to come at the Red Bull Ring in Austria. The test was carried out for three days with the previous MotoGP rider Alex Hoffman as the test rider. The comprehensive performance tests of the RC16 developed completely in-house by KTM went smoothly according to the plan without any glitches for three days in good conditions.
The Motorsport Director of KTM, Pit Beirer, said that it was a very emotional day not just for him but also for the company and also the KTM fans around the world. He thanked the team involved in the development and also test rider Alex Hoffman for their excellent performance during this period.
Speaking about the successful roll out, the Technical Director On-road, KTM, Sebastian Risse said, "There was of course a great deal of tension and pressure on the team and the roll-out took place earlier and on a larger scale than originally planned. The fact that it all went as smoothly as it did, and the data that we have been able to gather makes us very optimistic about the further development of the KTM RC16. Although we are still far from detailed work, these three days were very positive and constructive for us."
KTM's test rider Alex Hoffman was very satisfied with the performance of the bike and with the result of what KTM had achieved in such a short duration of time in development of the RC16 MotoGP bike. He also praised the enthusiasm and professionalism of the development team working on KTM's MotoGP project.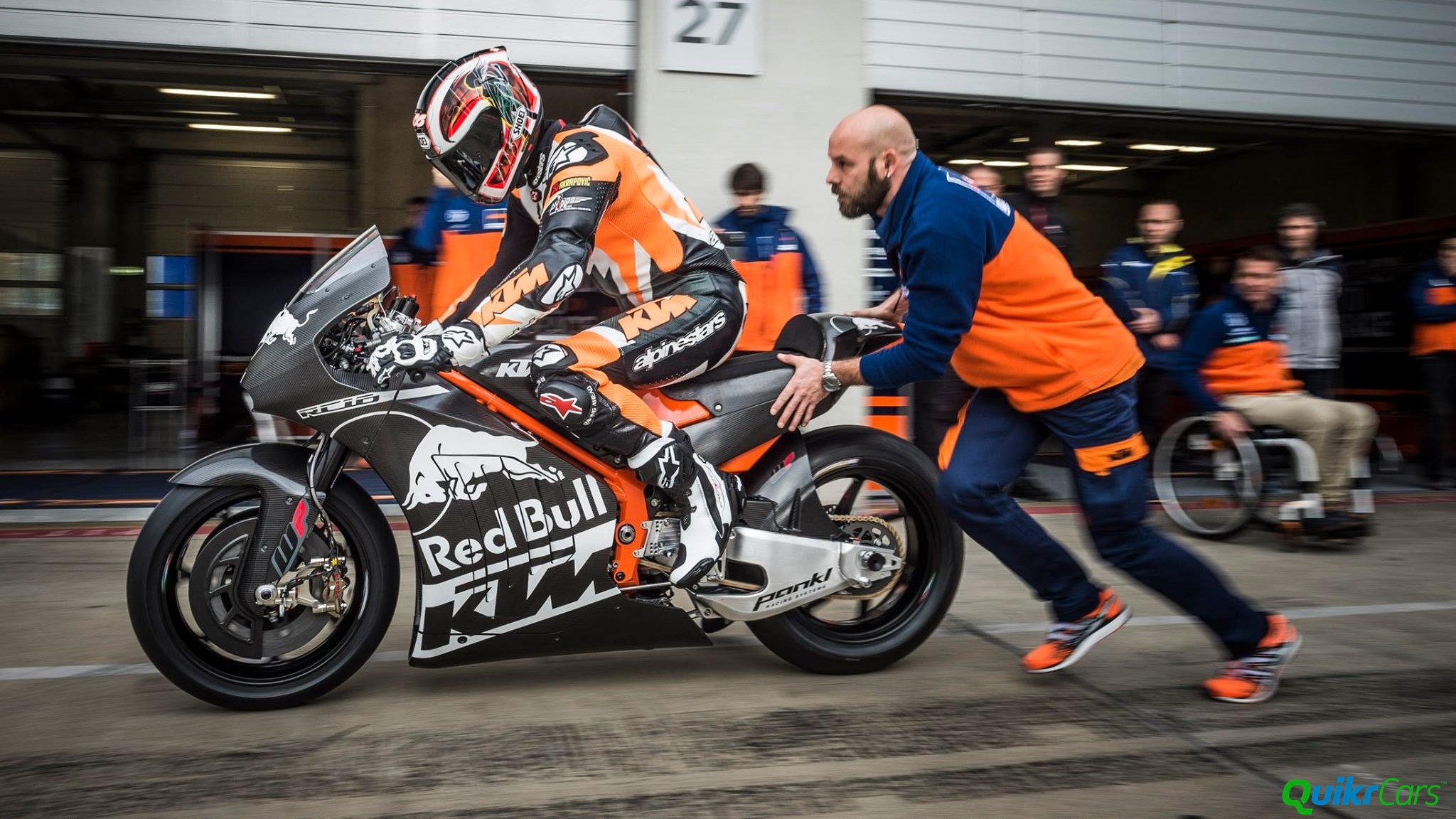 Recently, KTM signed Mika Kallio as its new test rider who will be part of future tests of the KTM RC16 along with Alex Hoffman. KTM believes that Mika Kallio's experience as a former MotoGP rider would greatly benefit the race team developers.
With Suzuki back in MotoGP, KTM already rolling out their MotoGP machine for 2017 and MV Agusta announcing their interests to participate in the premier class, MotoGP seems to have an exciting and great future ahead. If all goes to plan, by 2018, we will see a total of seven manufacturers with their machines on the MotoGP grid.