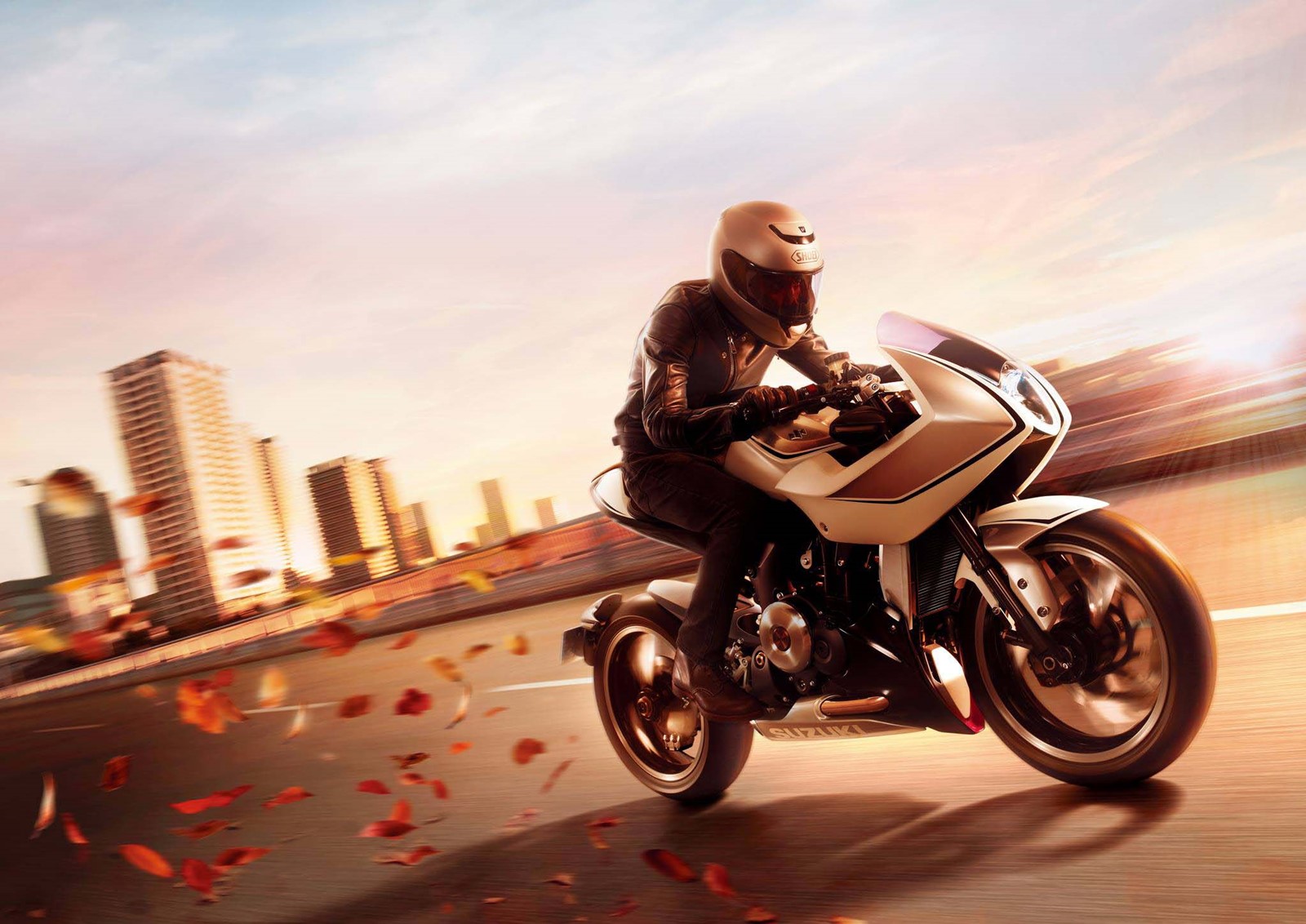 Suzuki has kept us waiting for a long time. They first revealed their forced-induction middle-weight concept bike called the Suzuki Recursion back in 2013. The recent patent scoop revealing Suzuki's filings about a forced-induction engine only made motorcycle enthusiasts more curious. In the recent weeks, moving closer towards the 2015 Tokyo Motor Show, the motorcycle community have been eagerly waiting for Suzuki to reveal in flesh their take on forced-induction motorcycles.
Confirming the earlier patent scoops and also making its Recursion concept a plausibility, Suzuki have not disappointed us and boldly revealed their new turbocharged engine for motorcycles at the 2015 Tokyo Motor Show. With this release, the Hamamatsu based Japanese motorcycle manufacturer wanted to show Kawasaki and other rivals that they are not too far behind when it came to new technology.
The new engine by Suzuki is codenamed as XE7. The technical details provided with the engine are scarce and primarily say that the engine is still under development. They have also mentioned that the engine is an in-line 2-cylinder and it is turbocharged with an intercooler. The valve-train system employed in the new XE7 is a 4-valve DOHC one.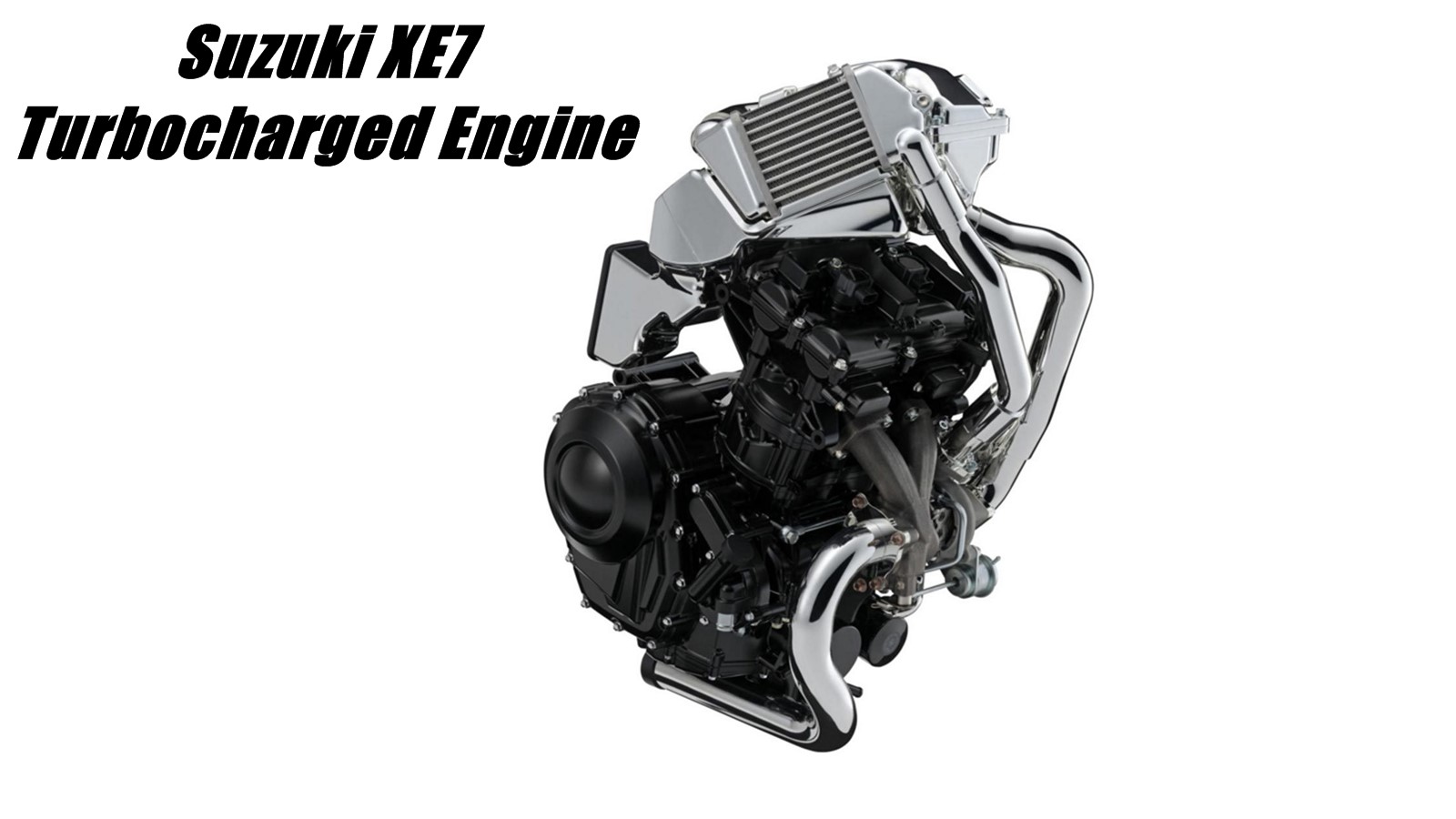 Although not much detail have been released about the XE7, the engine capacity is speculated to be around 600cc. This would be possible because Suzuki had hinted earlier that the Suzuki Recursion concept came about as an experiment to explore a middle-weight 600cc turbocharged motorcycle. Also, interestingly, the scooped patent filings which were leaked earlier stated the engine capacity to be 588cc.
We would not be too wrong to guess that this new engine would be used in the production version of the Suzuki Recursion. The engine could be expected to produce around 100 bhp at 8,000 rpm. And more interestingly, they expect it to churn out around a staggering 100 Nm of torque at a very low rpm.
Such an engine would prove to be a game changer for Suzuki. With performance figures of a super sport category motorcycle and better fuel economy, a bike with a turbocharged engine of this kind would be very appealing for customers. We hope Suzuki will be able to develop a light and nimble bike with the new XE7's production variant engine in the near future.