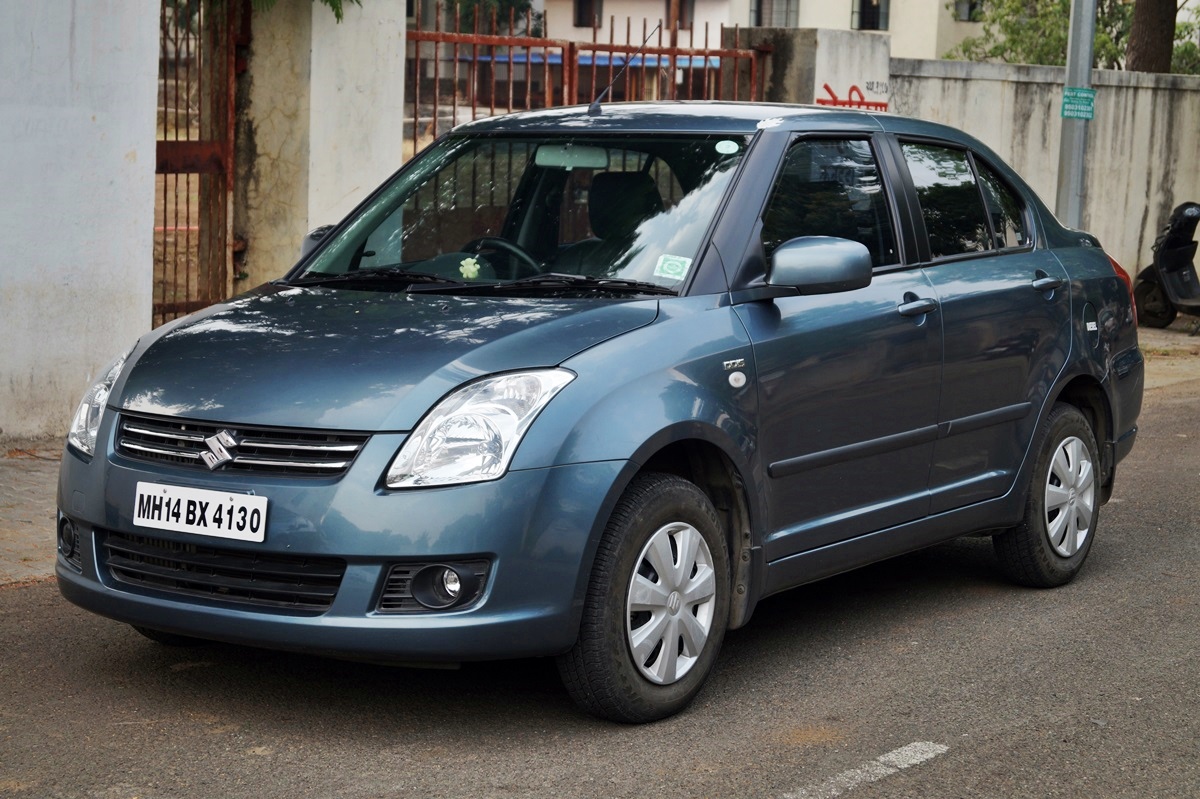 About the car:
The Maruti Swift Dzire was born as a reason of the preference of Indian customers for a three box sedan. It is the sedan version of the Maruti Swift and was launched in 2008. It replaced the Maruti Esteem in the Indian market. The Swift Dzire was available in both petrol and diesel versions and it went on to become one of the highest selling cars in the country.
The Swift Dzire, share its engines with its hatchback sibling which is a 1.2-litre petrol K-series engine and a 1.3-litre diesel Fiat-sourced engine. The diesel engine has been the more popular one and is known for its reliability, performance and fuel efficiency. The petrol engine produces 83bhp of power with a fuel efficiency of around 12km/l in the city and 15km/l on the highway. The diesel engine makes 75bhp of power and returns around 14 km/l in the city and 20km/l on the highway. Dimensionally, the car is 4160mm in length, 1690mm in width and 1530mm in height. The Swift Dzire is identical in interior space to the Swift, however, it has a large boot, which is useful when transporting luggage.
What to look for:
Used Swift Dzires may have been used extensively. Check for rattles and squeaks, which maybe present in cars done beyond 25000 kms. Just as the Swift, the Dzire too had an issue with gear sychroniser ring, which would occur around 20,000 kms. Other things to be checked are the engine mounts, clutch plates that last upto 40,000 kms, depending upon usage. Check for tyre wear, suspension noise and brake wear.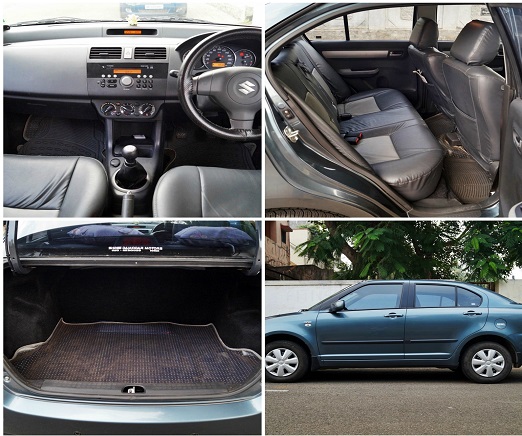 Frequently replaced parts price:
Front Bumper- Rs.2450
Rear Bumper- Rs.3186
Headlamp Assly.- Rs.2554
Tail Lamp Assly.- Rs.1650
Clutch Assly.- Rs.3320
Front Shock absorbers – Rs.3850
Rear Shock absorbers -Rs.1835
The 2008 Swift was replaced by a newer version with a smaller boot in 2011, which is the currently sold Swift Dzire. The earlier version, however, was a more practical car as it offered good boot space. A 5 year old Vxi (petrol) variant will cost anywhere between Rs.3-3.5 lakhs and a Vdi (diesel) will cost round Rs.3.8 lakhs to 4.5 lakhs, depending upon the condition and number of owners changed. A used Swift Dzire is a good practical purchase.