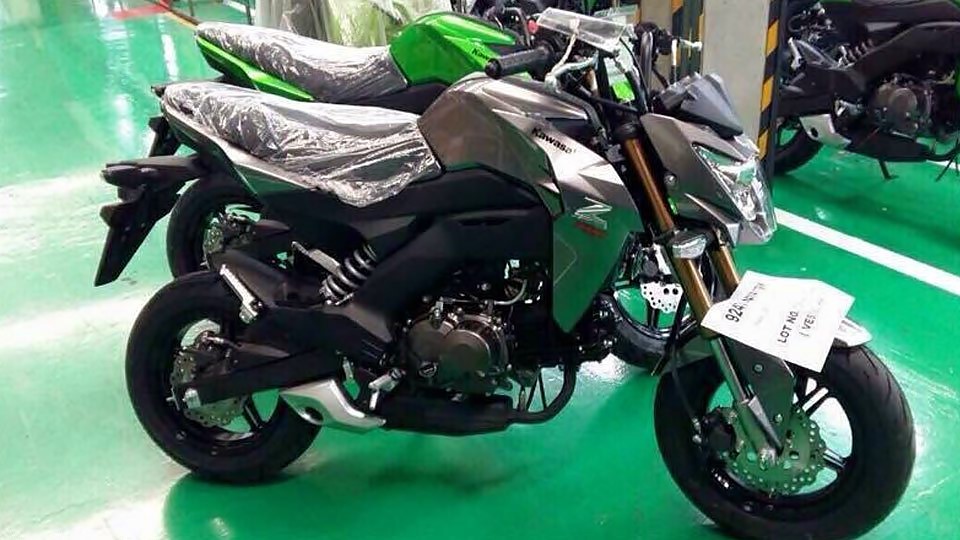 There have been pictures of a small capacity Kawasaki going around the web in the last few days. The news was first published on an Indonesian publication with a picture of the new bike. Looking at the bike it seems that Kawasaki have been working on what could be the smallest capacity bike to bear the 'Z' tag yet. Going by the rumours, the new bike is believed to be called the Kawasaki Z125.
The new bike is believed to be powered by a 125cc engine and seems to have borrowed some styling cues and lines from its bigger siblings such as the Z800 and Z1000. The picture clearly shows the 'Z' badge on the bike's tank shield.
The Kawasaki Z125 seems to pack some serious goodies such as the inverted front forks, mono-shock at the rear and under-belly exhausts. With the small radius wheels and short frame, the Kawasaki Z125 looks like a monkey-bike from the house of Akashi. Kawasaki seems be planning to take on its rival Honda Grom 125 as its direct competition with the new Z125.
The Honda Grom 125 was released last year and it has shown that small bikes such as these have a good market. The Grom has been well accepted by people who like the practicality and fun that can be extracted from such bikes. The recent videos by Ari and Zack called the 'Gromkhana' makes this point very evident. Kawasaki must have taken notice of this and developed the Kawasaki Z125.
With the Kawasaki Z125 being a learners bike, Kawasaki would soon have a 'Z' badged model for every license category. The only other bike in Kawasaki's stable at the moment with a 125cc engine is the Kawasaki KLX125. The Kawasaki Z125 would be filling the current gap in its small capacity roadster portfolio.
Mini-bikes like these, with great fuel efficiency, affordability, low maintenance and great looks will prove to be a perfect package for India too. It can help generate a lot of interest in youngsters towards motorcycling. It would also provide an attractive entry-level platform for young riders to learn and hone their skills without losing out on the fun part.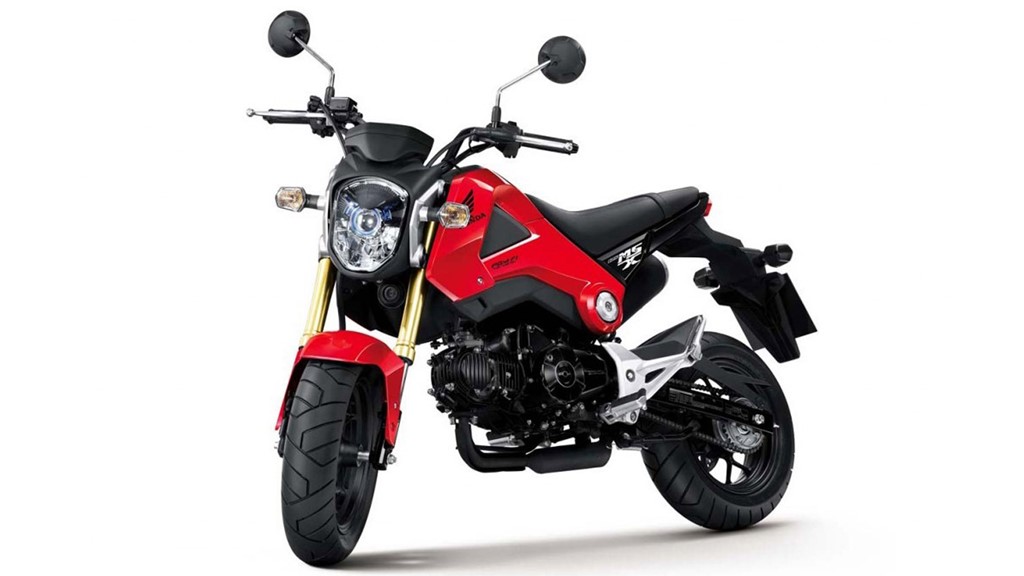 Apart from this photograph, there are no further details of the Kawasaki Z125 yet. It would probably have specifications which are very similar to the Honda Grom 125. The Kawasaki Z125 is expected to be revealed officially ahead of the 2015 Tokyo Motor Show. We seriously hope that the Honda Grom 125 and the Kawasaki Z125 make it to the shores of India.