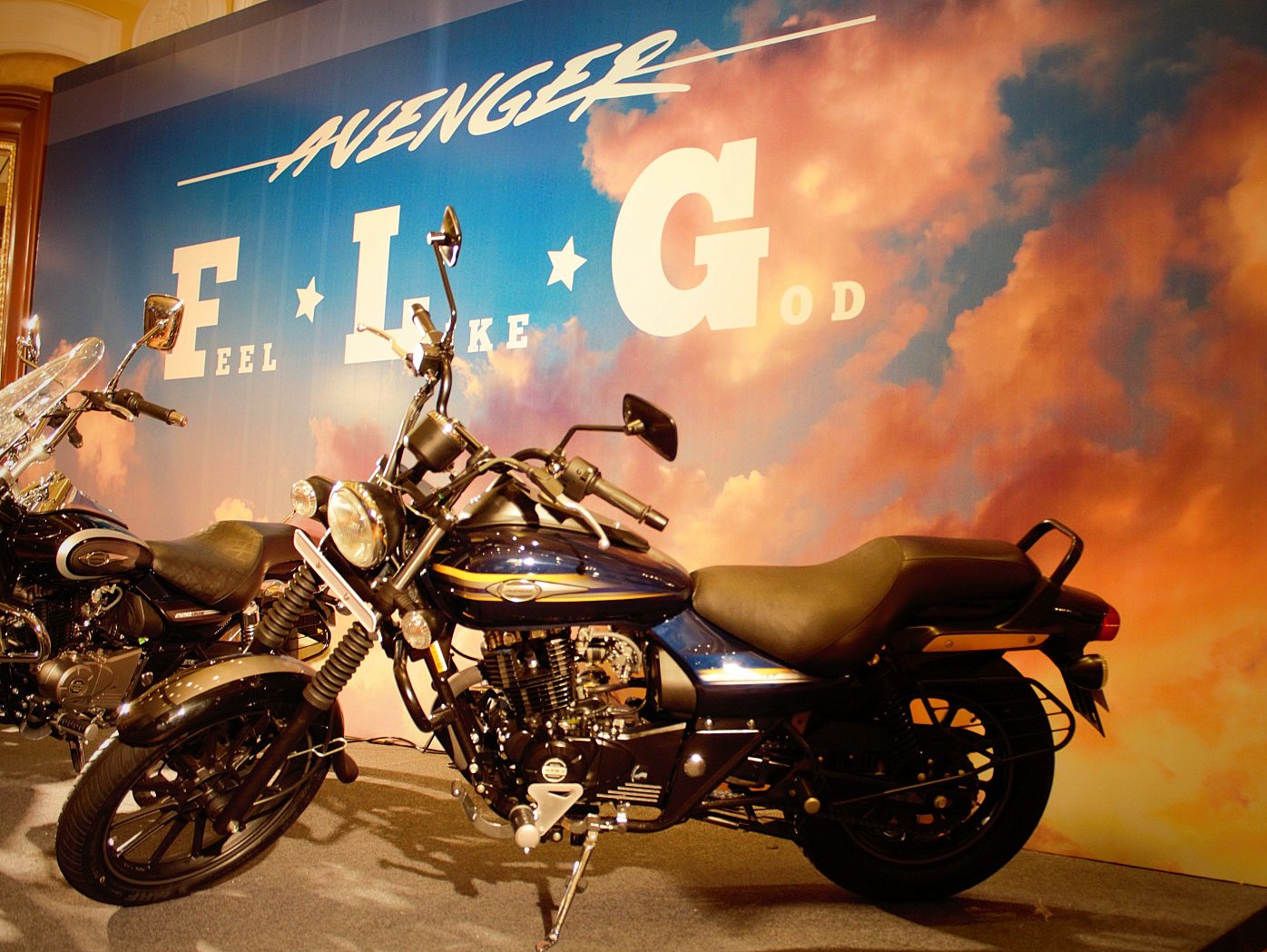 The Bajaj Avenger has not seen any updates since 2010 when it received an updated engine from the Pulsar 220. This cruiser from Bajaj was indeed in need of a serious update with sales gradually dropping year on year. This prompted Bajaj to rework on their once successful cruiser model and the revamped new Bajaj Avenger launch has been announced on 27th October. The new Bajaj Avenger 2015 will be available in two new variants called the Avenger Street and Avenger Cruise.
The new Bajaj Avenger will have the same 220cc engine on both variants but Bajaj seems also likely to launch a 150cc version of the new Avenger as well. There have been a few leaked images of the new Bajaj Avenger line up already.
Let us start with the new Bajaj Avenger Street variant. From the leaked pictures, the first noticeable change to the new Bajaj Avenger Street variant seems to be the alloy wheels. It also gets the black powder coating treatment for the engine, handle bars, tank trim and exhausts. However, the Bajaj Avenger Street seems to be missing out on the characteristic back seat rest of the previous Avengers. The Avenger Street also gets new minimalistic graphics.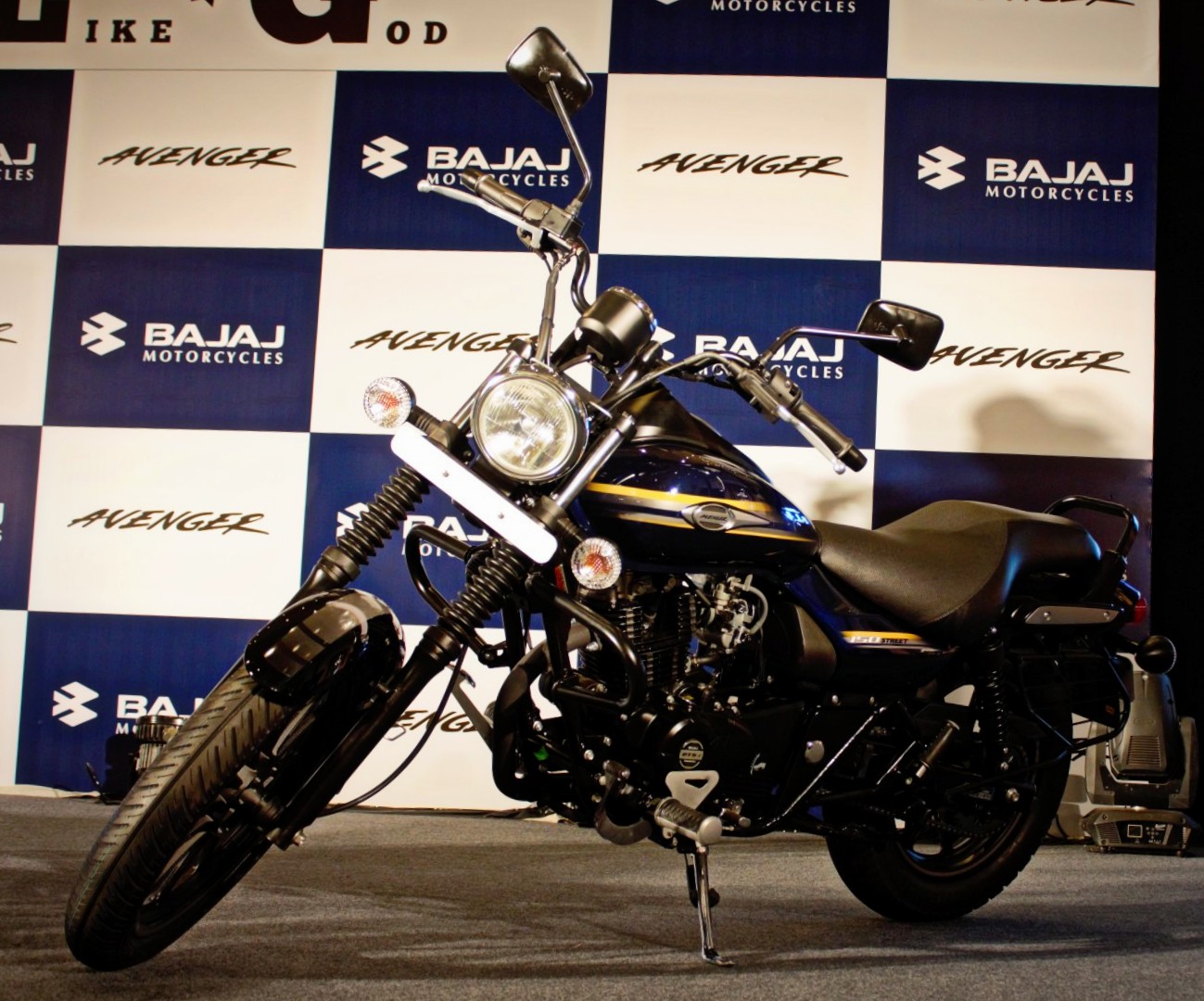 Coming to the Cruise variant of the Avenger, this variant seems to be very similar to the older model retaining the chrome trimmings. The Bajaj Avenger Cruise appears to have not been given the black powder coat treatment like the Street variant. It also sports the same old spoke wheels rather than alloys. The Avenger Cruise is also speculated to be available with a 150cc engine.
The new Bajaj Avenger appears to be a mere cosmetic facelift and does not really seem to have any mechanical updates. With Bajaj launching bikes with the new engine such as the NS200 and RS200, Avenger fans were hoping for a bigger and better performing engine. There were some rumours about an Avenger with a 400cc engine from the long awaited Pulsar CS400. But with these updates rolling out now we think that it is unlikely that Bajaj will be updating the Avenger again any time soon.
The website for the Bajaj Avenger is already showing a countdown clock with the Avenger's tag line "Feel like God". However, the buyers of the new Avenger will be left wanting for more to "Feel like God" with all the Harleys running around on the "streets". Hope Bajaj understands the need to revive its Avenger cruiser line and take things more seriously the next time round.