Still using telekinesis to keep your door from falling off its hinges?
Give your superpowers a rest.
Here's a check-list to help you put together a household toolkit that your dad would be proud of.
Screwdrivers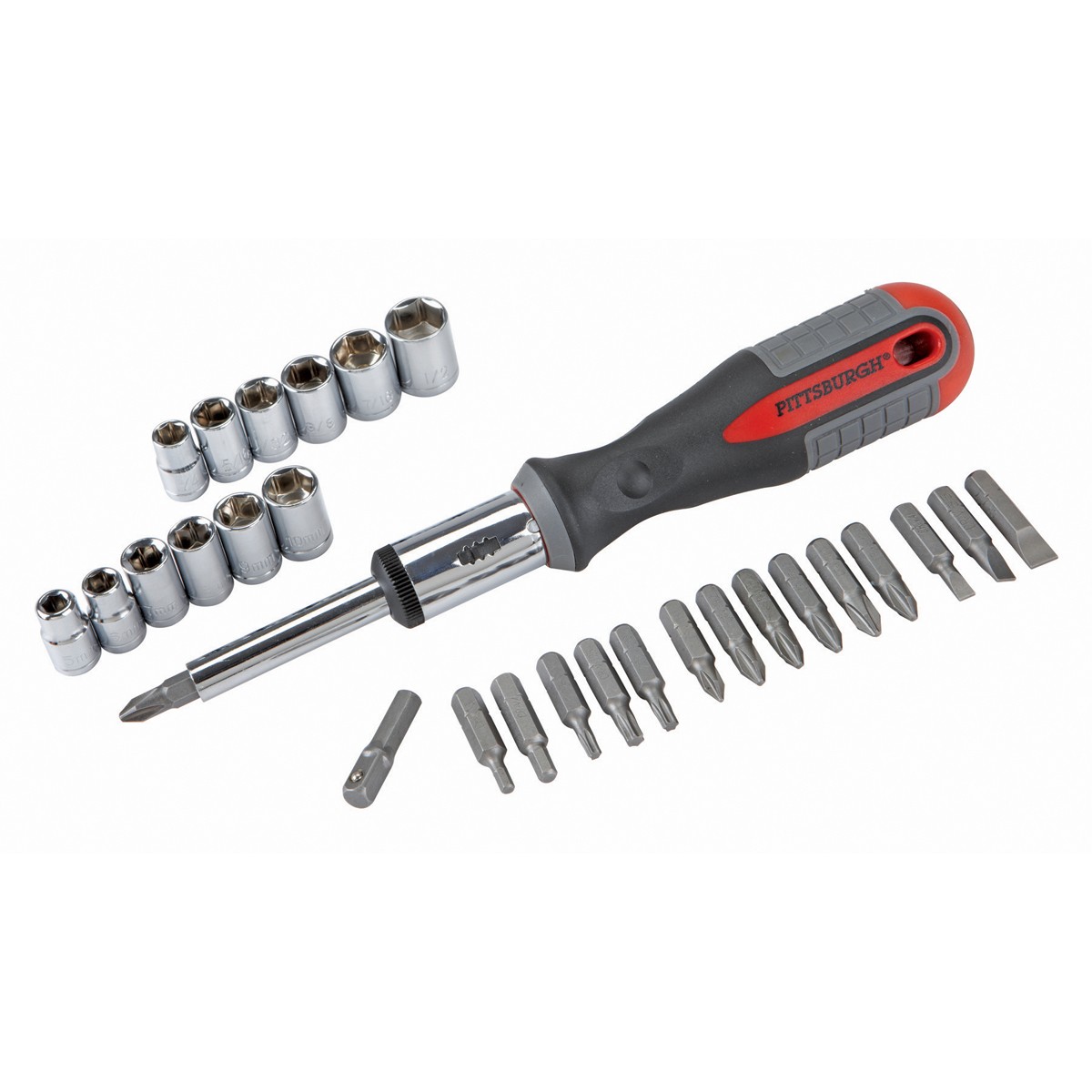 Ok, this one's a no-brainer. Almost everything we know has a screw in it somewhere. A screw that's always coming loose and giving your OCD the time of its life. You could buy a number of screwdrivers which fit different screw heads, or you could buy a set with a replaceable tip. Whatever you do, make sure you have one screwdriver with an extremely long handle that lets you reach places where your hands just won't fit. And of course, don't forget the one with a test light. That comes in really handy when you're trying to figure out what's gone wrong with a socket or electrical device.
Hammers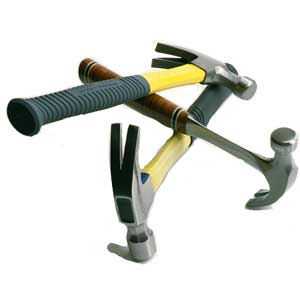 Yes, that's a plural. A single large hammer may end up breaking small nails or delicate objects instead of helping you out. So, pick up at least two different-sized hammers. Search for the ones with a rubber or leather grip so that you can hammer away to glory without being worried about it ricocheting out of your hand and into your eyeball.
Pliers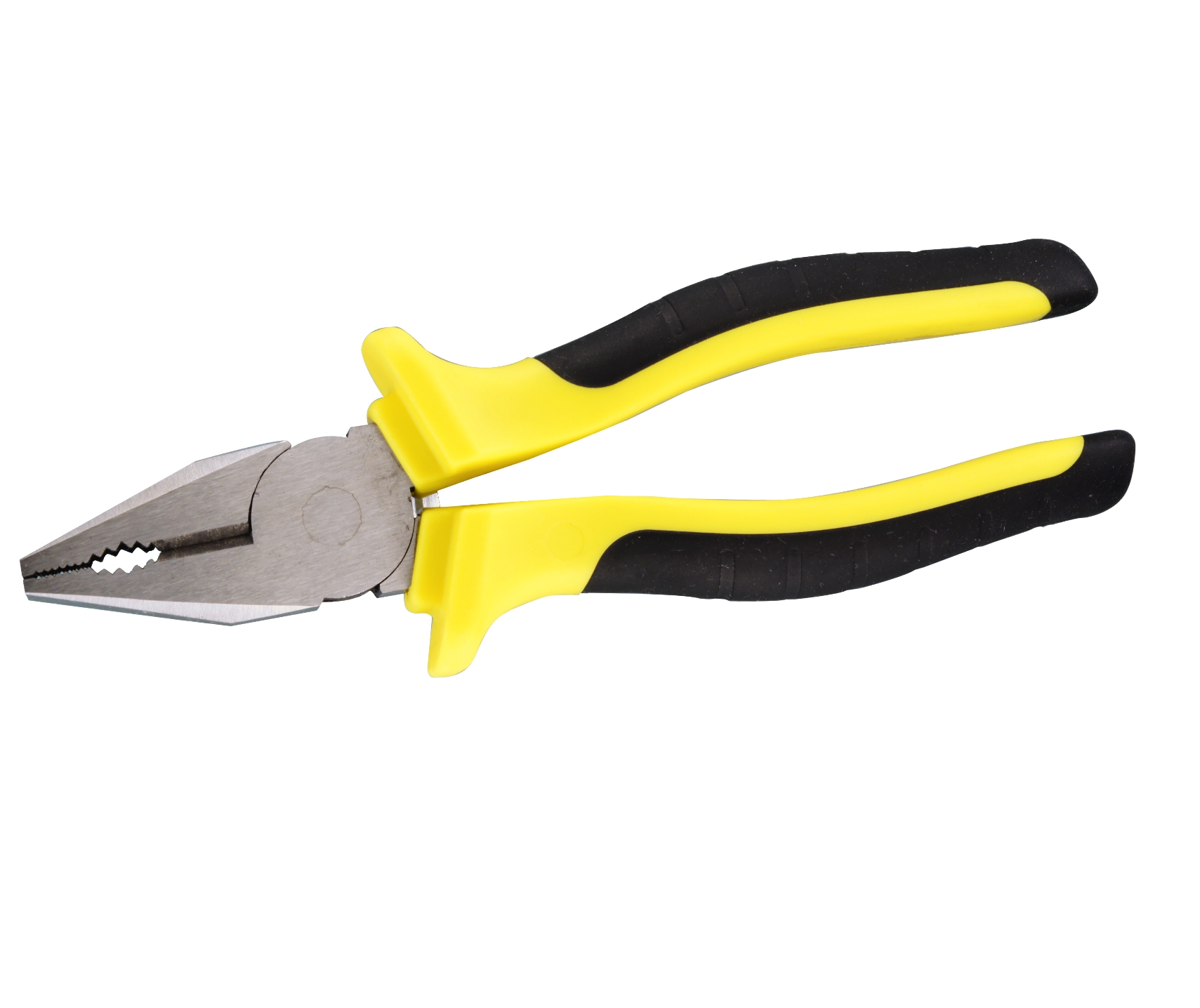 There are a bunch of pliers that you need to have in your toolkit. First up, get your hands on a pair of linesman pliers; these are your go-to tool when it comes to dealing with wires. Then get a good pair of flat-nose pliers. They have a large surface area and are excellent for when you need to grip wires tightly and bend them around. You should also keep a pair of narrow-nose pliers for those tiny, hard-to-reach spaces like narrow electrical ducts.
Utility Knife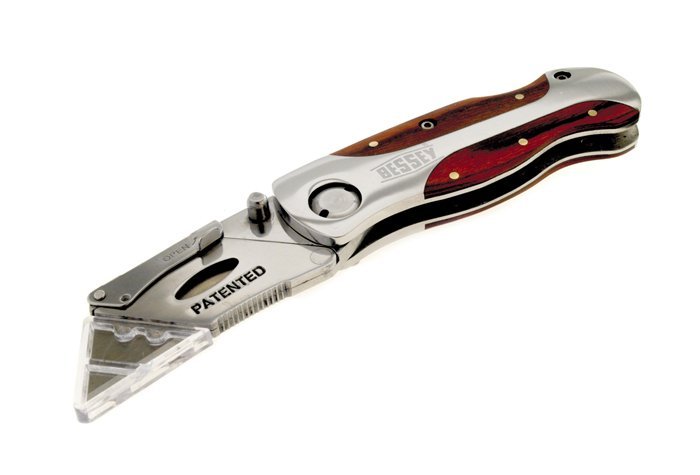 You probably call this thing a box-cutter. This remarkably versatile tool is a must-have in any respectable toolkit. You could go for a traditional push-out model or a pocketknife-style, foldout design. Either way, this is legit stuff. Don't ask questions, just buy one, and keep a set of replacement blades so that you won't have to hack at something like a madman if your knife goes blunt. These are extremely handy and can be used to quickly cut through cardboard and foam or even just to etch measurement marks on metal without causing unnecessary damage.
Tape Measure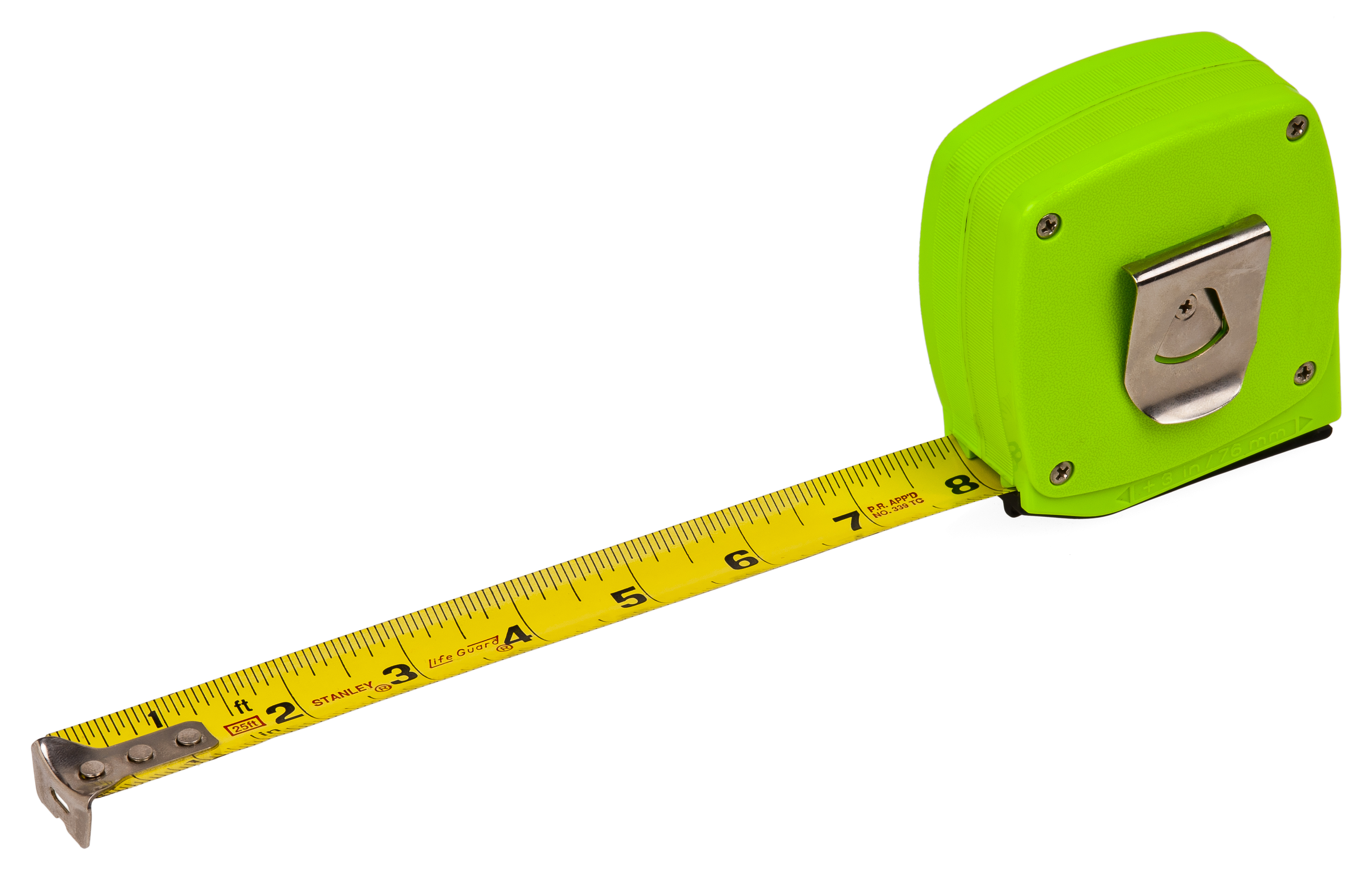 Have you ever seen a handyman without his faithful tape measure? If you have, don't ever call that guy to fix things around your house. A standard 25-ft, self-retracting, flexible tape measure that doesn't take up too much space is perfectly fine. But you may wish to go with a slightly fancy one that comes with a few additional features like a built-in spirit level.
Adjustable Wrench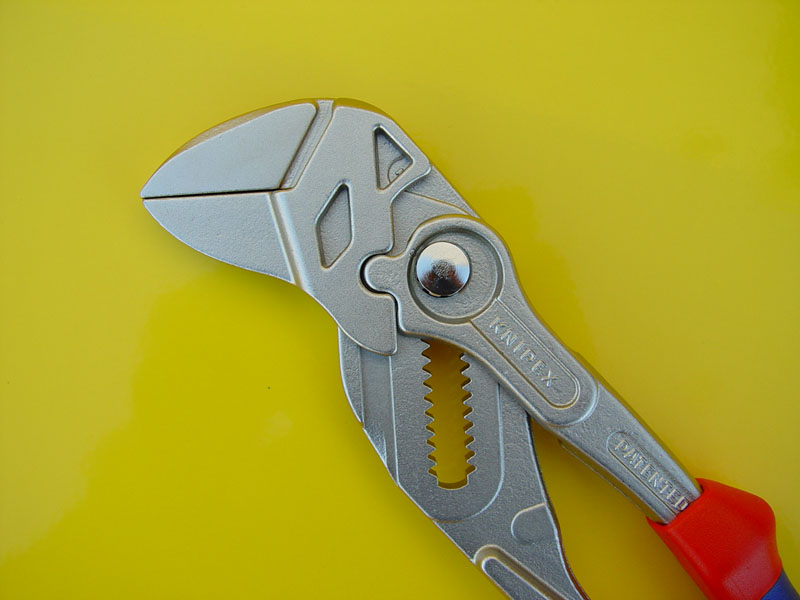 What's this? This is probably the one of the simplest and most useful tools ever made. The adjustable wrench is essentially an adjustable wrench that you can use to temporarily keep something in place or tighten/loosen parts that don't fit the measurements of your standard wrench.
Laser Level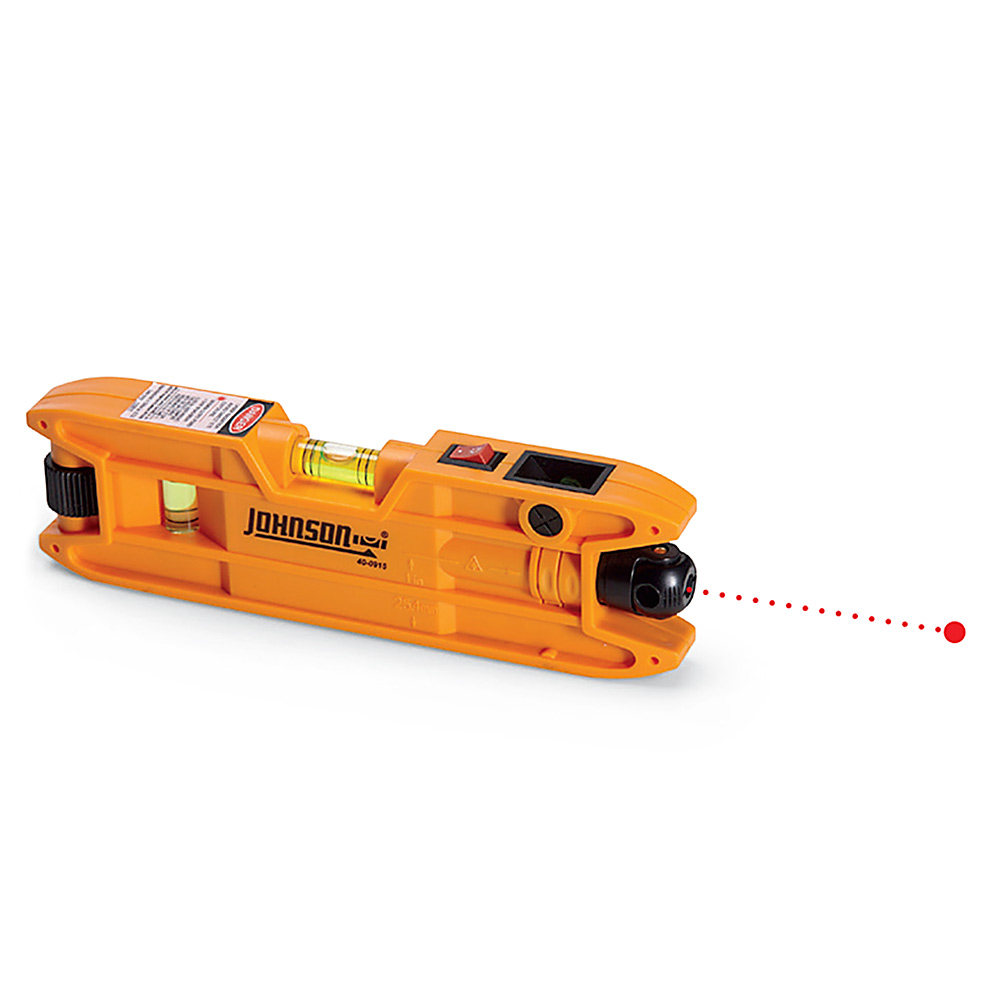 We know you've been dreaming of owning a spirit level your whole life. There's something oddly satisfying about watching that bubble find its place right in the centre. But in the 21st century, that's like donning a caveman costume and using pebbles to light a fire while people throw matchsticks at your face. Yup, that's how much of a difference a laser level can make. With a laser pointer on all three axes, it's virtually impossible to not cut out the most perfectly-aligned right angles or level out a surface as straight as it gets. Plus this is the easiest way to hang the straightest paintings ever.
Block Plane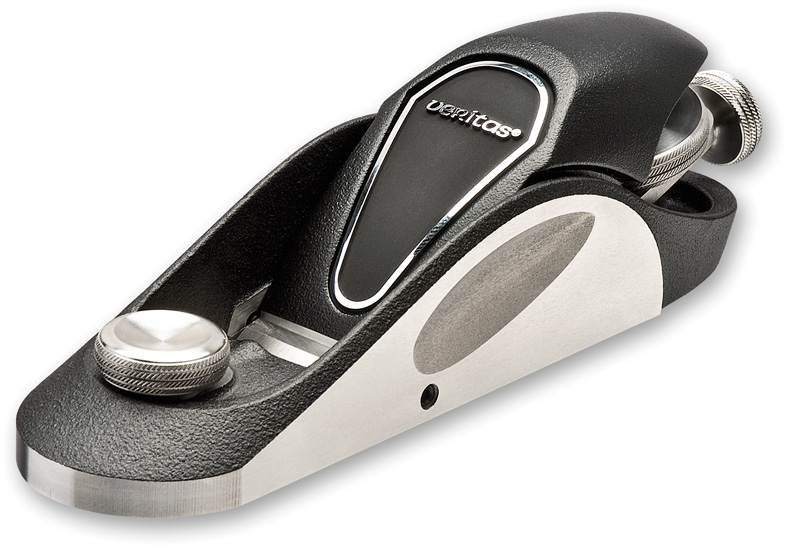 Since life isn't like the movies, and since it's still 2015, a laser level can only help you figure out if a surface is levelled or not. They're yet to make ones that also obliterate the offending un-levelled bits, so it makes sense to buy a standard block plane. Compared to chisels, these work beautifully when you're trying to scrape off unwanted bumps and anomalies on a flat surface. A simple, straightforward block plane with a rubber or plastic grip is all you need for most cases.
Spanners And Socket Set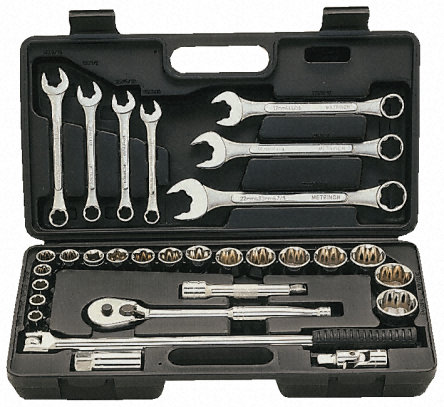 As essential as your screwdrivers and hammers. This would complete the list of tools you need to tighten, loosen, dismantle, and reassemble most stuff around your home. Stainless steel or chrome-plated ones last the longest and are a good investment to make when you're putting together a toolkit. Really helpful while dealing with large furniture.
Allen Keys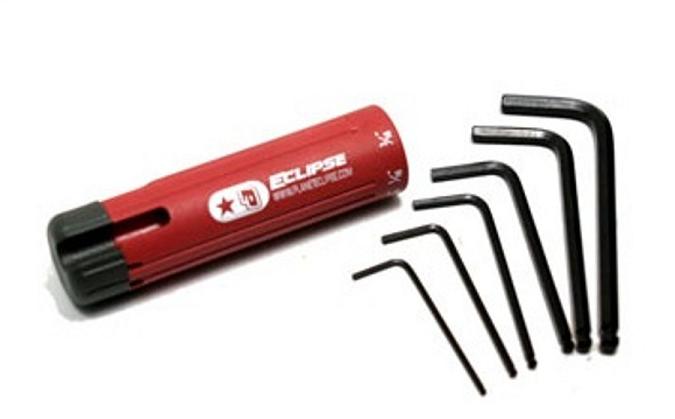 You can easily procure a set which includes a screwdriver handle with replaceable bits. These work a lot better than conventional allen keys which sometimes just don't offer enough torque or ease of access when working oddly-placed screws. Plus, a set like that takes up a lot less space in your toolkit. These are best for repairing, dismantling, and reassembling most modular furniture, especially kitchen shelves.
Hacksaw & Drill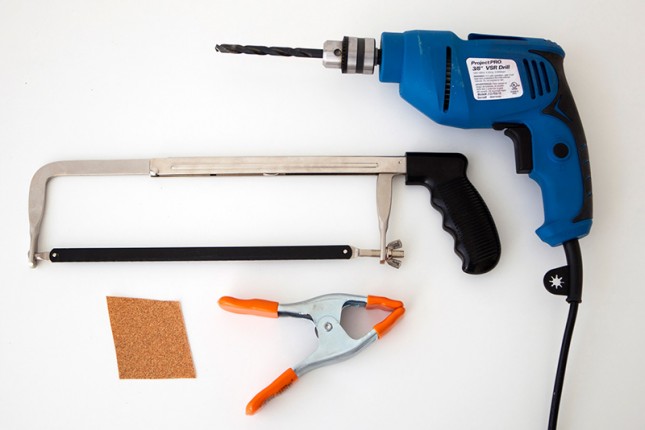 A simple hacksaw can go a long way in any DIY project. Keep a set of extra blades too. It'll save you the trouble of going to the store to replace your worn-out blade, especially when you're in the middle of a repair job. And we all know that no toolkit is complete without a trusty drill. Buy a compact, preferably cordless drill that come with a variety of drill bits and can also be used to remove screws that refuse to budge by hand.
The Essentials
You don't want to put together a toolkit that's incomplete, do you? Now that we've covered most of the big stuff, here's a list of things that people usually forget:
Rechargeable lamp
Safety gloves
Flashlight
Felt-tip marker
Machine Oil
Insulating tape
Tweezers
And there you have it, the awesomest household toolkit that anyone has ever assembled. It should be easy to find most of these tools online on Quikr. All you need now is a snazzy box where all this will fit. Once you've found that, personalise it by getting your name etched onto it, along with 'greatest toolkit ever.' Just to make sure that a few centuries later, when the humans of the future find this buried in the ground, they'll know exactly who this incredible toolkit belonged to.