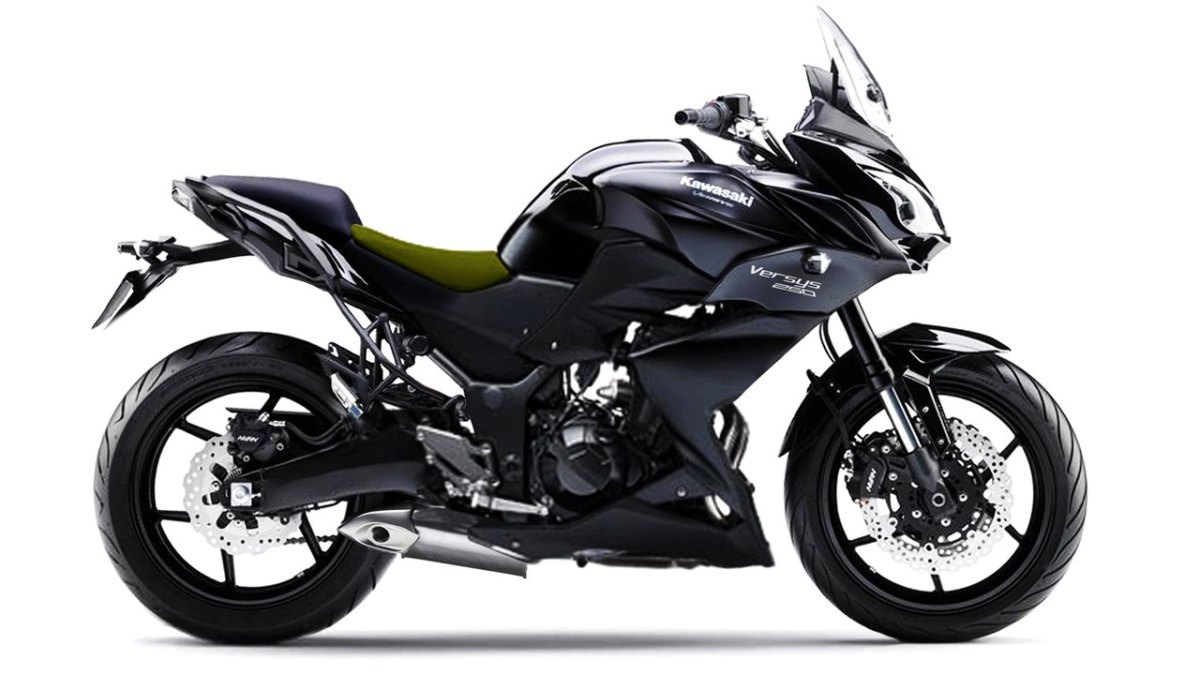 There have been plenty of rumours doing rounds about Suzuki developing a new quarter-litre adventure-tourer. The new smaller adventure-tourer from Suzuki is believed to see an unveiling at the upcoming Tokyo Motor Show.
This news though comes from a Japanese motorcycle publication called Young Machine which has a track record of a very low hit-versus-miss ratio. The article suggests that the 250cc adventure tourer would be a cross between the Suzuki Inazuma 250 and the bigger Suzuki V-Strom 650XT motorcycles. The image published seems to be rendered and looks like the bike has been put together with parts cut out of both the Suzuki Inazuma and the V-Strom.
From the image, the Suzuki V-Strom 250 seems to have the engine, alloys, brakes, tank, side fairings and tail-section retained from the Inazuma with the wind-screen, front fairing, and the beak mudguard adopted from the Suzuki V-Strom 650XT. Since the new bike would feature the parallel-twin engine from the Inazuma, the magazine has christened the bike as Suzuki GSR-250X. But the rumours here in India have suggested it as Suzuki G-Strom 250. But, there are no strong evidence or spy pictures of the Suzuki V-Strom 250 to confirm this yet.
An entry-level tourer like the rumoured Suzuki V-Strom 250 would be a great offering for the Indian sub-continent. With adventure touring trending to be a huge interest among people in India, quarter-litre tourers would find an enormous market here. Even Indian manufacturers have taken notice of this and brands like Mahindra and Royal Enfield have been working on acquiring this new market segment. Though Mahindra took a very long time to develop the 300cc sport-tourer Mojo, they have taken the lead in providing the Indian customers with a proper tourer. Royal Enfield would follow upon the Mojo with its new Himalayan shortly in the coming months.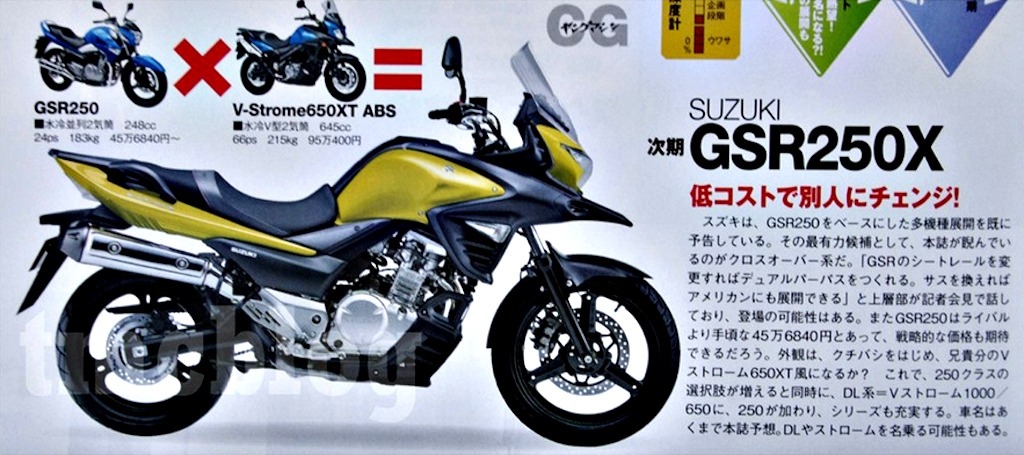 Amidst all these, there are also rumours of KTM and Kawasaki working on entry-level adventure tourers. Kawasaki is said to be working on a 250cc version of the Versys. The Versys 250 is speculated to be built around the 250cc engine from the Kawasaki Z250 and Kawasaki Ninja 300. Indonesian publications seem to have an image of the upcoming quarter-litre Versys from Kawasaki and it looks quite interesting and believable.
Rumours about KTM developing an adventure tourer based on the Duke 390 frame and engine had been heard some time back but nothing concrete has been established since then. From the looks of it, motorcycle manufacturers are capitalizing on the growing market for adventure-tourers. We think that this is a good direction for the biker community and would come as great news for the wanderers who like to take the path less travelled.