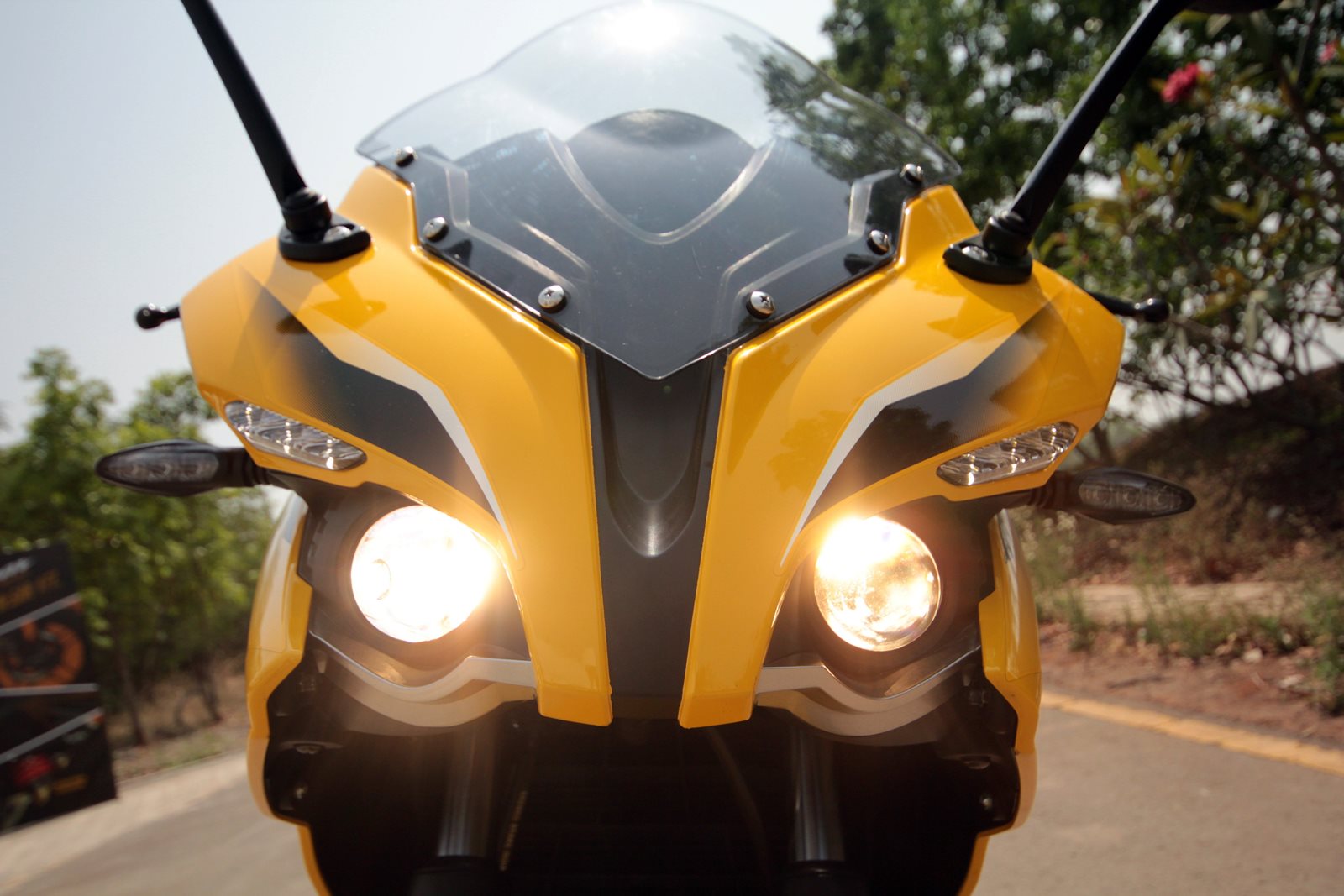 All two-wheelers sold from the April of 2017 are directed by the Government of India to have Automatic Headlamps On (AHO) feature as compulsory. The new regulation comes as a new measure to decrease two-wheeler involved fatalities in the country. This new feature is similar to the Daytime Running Lights (DRL) concept that has been a standard safety feature in European countries since 2003.
Also, the government has been working on another safety feature that would sound an alarm in case of an accident. The sound alarm device would help in alerting people close to the spot of the accident. This particular safety measure is still under work and will soon be made compulsory in the near future.
Two-wheelers fitted with Automatic Headlamps On mechanism would switch on the headlights of the vehicle as soon as the engine starts. The lights would stay on while using the vehicle and there would be no switch to turn-off the lights. This particular feature would help in better visibility of two wheelers and would in turn help reduce the number of two-wheeler accidents. It would prove most helpful in cases where natural lighting keeps changing drastically.
According to the data gathered by the government, two-wheelers are the highest category of vehicles that result in fatal road accidents. Incidents involving two-wheelers have claimed 32,524 lives in the last year and over 1,27,000 people have suffered injuries.
A detailed presentation was given to the transport minister Nitin Gadkari by the Automotive Research Association of India (ARAI). The proposal was cleared by ARAI after extensive research. The Supreme Court appointed committee on road safety also agreed that the AHO feature will help in reducing the number of accidents and has been significantly helpful around the world to reduce two-wheeler involved accidents according to their research.
Automobile safety experts said AHO will improve the visibility of two-wheelers significantly during day and at dawn and dusk. "It can be enhanced by optimizing the lamp's colour, luminosity and intensity," said an expert.
Speaking about the new feature an official said, "In several cases, people trapped in vehicles in remote areas or off the main road don't get help quickly. Unlike in other countries where the horn automatically starts when a vehicle meets with an accident and works as an alert. But here we need to have a different mechanism since automatic blowing of horn won't sound abnormal to commuters or even traffic police".
The Ministry of Road Safety and Highways have also been planning to make ABS compulsory on two-wheelers in India. But this feature will be implemented in a phased manner with higher capacity bikes getting the feature first and then moving on to smaller capacity bikes.
Although such safety features and measures are welcome, the most important issue would be successful implementation and proper enforcement of the regulations.