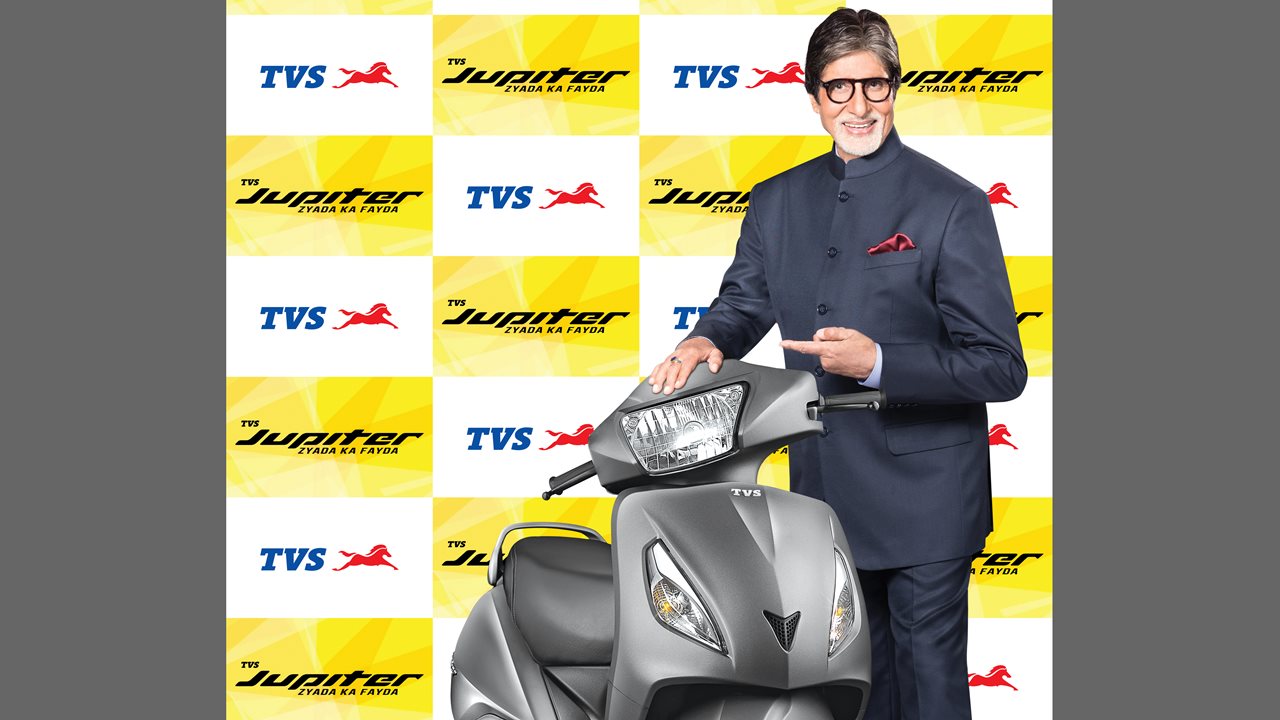 TVS Motor Company has announced Amitabh Bachchan as its new brand ambassador for the TVS Jupiter scooter. Keeping with the TVS Jupiter's brand philosophy "Zyada Ka Fayda", the company roped in the Bollywood movie star as the 'Brand Philosophy Evangelist'.
TVS Jupiter, the flagship scooter from TVS Motor Company was launched in 2014 and has had a very successful run since. TVS Jupiter poses as a direct competition to the rival models such as the Hero Maestro and Honda Activa. It has achieved the status of the second largest selling scooter brand in the country and in doing so has become the most awarded scooter in India. It has also seen an incremental rise in sales volume, reaching the milestone of half a million in a short duration of just eighteen months.
The highly esteemed Amitabh Bachchan, with his great fan following, will prove to be a great ambassador for TVS Jupiter's future growth. Mr. K N Radhakrishnan, President and CEO of TVS Motor Corporation during the announcement said "Shri Amitabh Bachchan is held in high esteem in the hearts of India. He embodies the fact that success comes from talent that is nourished with great diligence, character and the spirit of wanting to do 'Zyada'." The philosophy of TVS Jupiter being 'Zyada Ka Fayda' would confidently resonate across India when promoted by Amitabh Bachchan himself. He added that he is very happy to welcome Shri Bachchan into the TVS Family.
Speaking about the new long term relationship with TVS Motor Company for TVS Jupiter, Shri Amitabh Bachchan said, "It is an honour to associate with TVS Motors, especially, with its flagship scooter brand the TVS Jupiter. I felt very welcome, and at home here. While we are working on some very exciting things, the first campaign is looking very good and I am sure will be liked. I look forward to a fulfilling association with the brand. To all members of the TVS Jupiter family, I would like to convey my warm greetings for a very happy and prosperous festive season."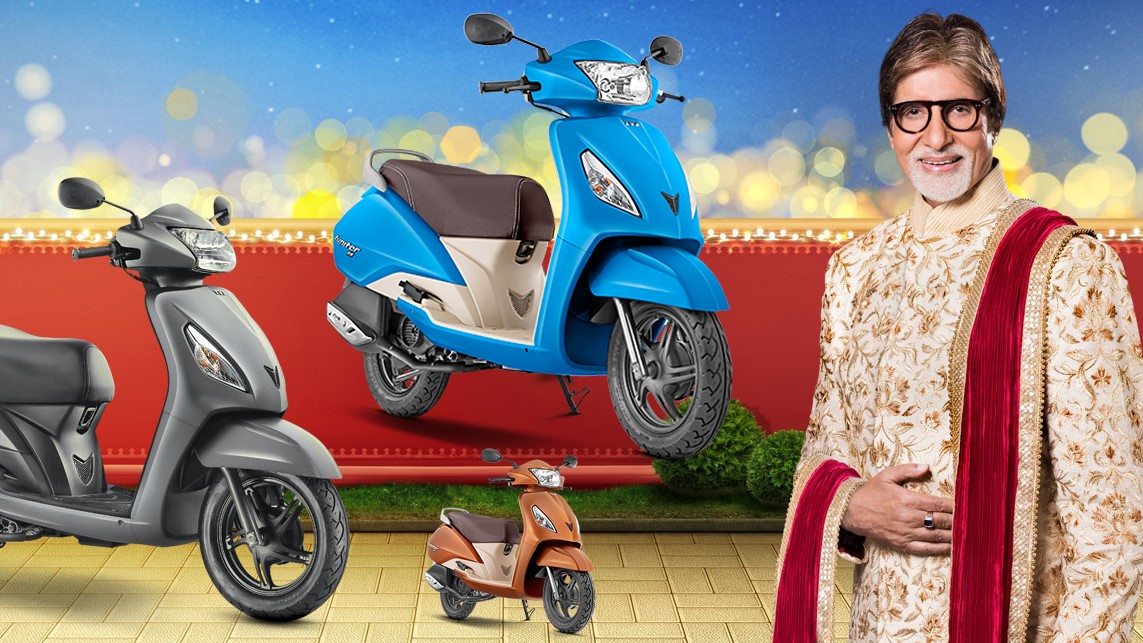 Of the many campaigns to come in the future, the first TVS Jupiter campaign with Amitabh Bachchan is built around the festive season and is directed by the renowned director, Shoojit Sircar. This announcement comes as a series of many promotions and launches by the TVS Motor Company during the festive season to help boost its sales. Recently last week we also saw TVS launching its new special edition TVS Star City+.