Picking up a pre-owned motorcycle is undoubtedly a smart thing to do. If you find the right seller, you'll soon be in possession of a machine which looks as great as it runs, and is already conditioned to run on the road.
But there's more to a used motorcycle than meets the eye. Here are a few tips that can help you make sure that you're buying a bike which is worth every penny you spend on it.
Be Sure Of What You Want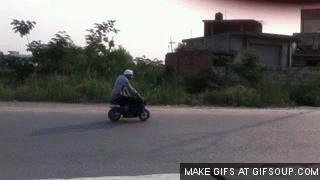 Ask yourself why you're buying a bike. Looking for an easy commute to work? Are you planning a long road trip? Or are you looking for an adrenaline rush in your free time? Depending on what your needs are, choose a motorcycle which suits your requirements. After that, do some research and narrow down on a particular make, model, and colour. It helps to know exactly what you're looking for before you start finding sellers.
Narrow Down The Sellers
When you start your search, don't be content with the first few search results that pop up. Exhaust the entire list and find the best deals that you can. Shortlist sellers on the basis of price, year of manufacture, and odometer reading. Relatively new bikes might still have done a lot of kilometers which doesn't make them any better than an old bike that's barely been used. Your list should include motorcycles that strike a fine balance between age and amount of use. Ideally both numbers should be as low as possible.
Checking Out The Bike
Now it's time to visit the sellers and see the bike for yourself.
Carry a portable multimeter to check the condition of the battery.
Before you go for a test run, do a thorough physical inspection.
Check for scratches, dents and signs of abuse.
Look out for rusty joints. These could cause a lot of trouble and also point towards a sub-par maintenance record.
Assess the chain.

Ideally, the chain should have a play of about ¾ inch, up and down
See how much sideways movement it has on the sprocket. Ideally it should be a snug fit and there should be barely any displacement.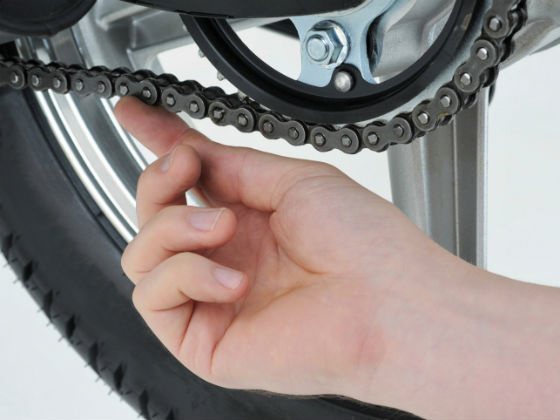 Check the sprocket for signs of wear and tear. If the teeth show obvious damage, move on to a different seller.
Open the fuel tank and look inside with a tiny flashlight to rule out any corrosion.
Inspect the chassis for any rusting or weak spots, especially where welding has been done.
Make sure all the fluids are at the right level and that there are no obvious signs of damage on any of the pipes.
The Test Ride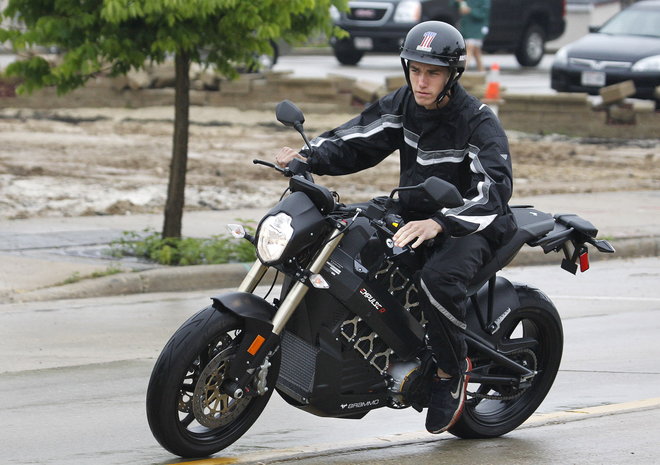 Pick a wide stretch of a somewhat empty road and start slow. Get used to the bike and assess whether the center of gravity is stable. Shift gears as much as you can to rule out the possibility of a damaged transmission. Test the brakes and make sure they don't feel too stiff or too spongy—both are a sign of damaged brake pads/disks. Listen carefully for any odd sounds and check that the handlebars are aligned and don't pull the bike to one side.
The Post-Ride Check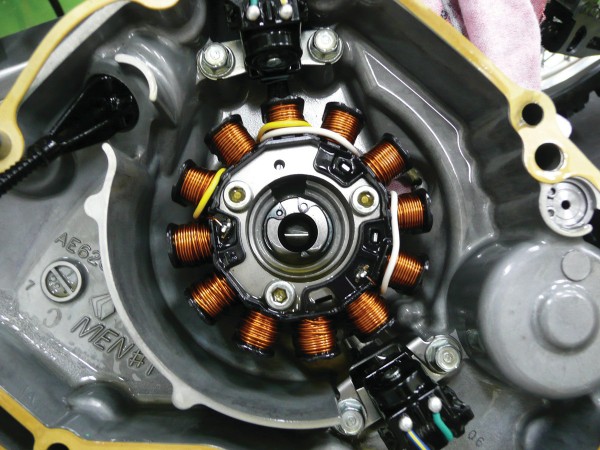 Once you're satisfied with how the bike runs, park it, look for signs of leaks and check all the fluid levels once again. If nothing seems unusual, you've probably found the bike you're looking for.
There's one more thing you need to do before you can claim those keys as your own. Make sure the price is in your budget, but don't try to slash it too much. Most owners will be willing to shave off a little bit of money, but asking for a steep discount is quite rude.
Some sellers might be quite attached to their bike and may even feel like you're insulting them by quoting a price drastically different than they expect. Stay respectful.
Can't afford to buy? Say thank you and move on. If you search on a website like Quikr, you'll find loads of people selling used motorcycles in India. There's no need to rush this purchase. Be patient and you'll eventually find precisely what you want.