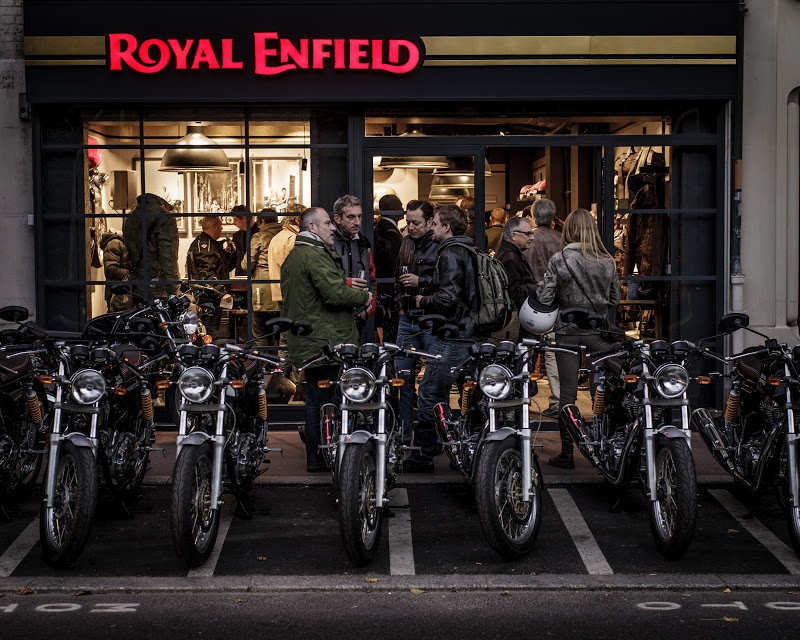 Royal Enfield has opened its first exclusive stores in the city of Madrid, Spain and in Paris, France. This comes as Royal Enfield's growth strategy to lead and expand its footprint in the international market. The mid-sized bikes of Royal Enfield have found a large customer base of motorcycling enthusiasts in Europe, owing to its classic styling and affordable pricing.
The international business head of Royal Enfield, Mr. Arun Gopal gave some insight about Royal Enfield's international growth strategy after the announcement of the new exclusive stores. He said that France and Spain are the two most important markets for Royal Enfield in Europe. He goes on to say that the company has witnessed immense growth in both France and Spain which is a direct result of their close proximity to customers in these regions due to the wide distribution network and increasing dealerships. The oldest motorcycle brand in continuous production has been expanding rapidly with over 25 dealerships in Spain and 80 across France.
The new retail strategy of Royal Enfield showcases the brand's philosophy of 'Pure Motorcycling' in every aspect of the experience involving the ownership of a Royal Enfield motorcycle. The new exclusive stores are built with a concept and theme that draws inspiration similar to the living room of a motorcycle enthusiast. The new exclusive stores have been designed to provide an immersing retail experience to its international customers.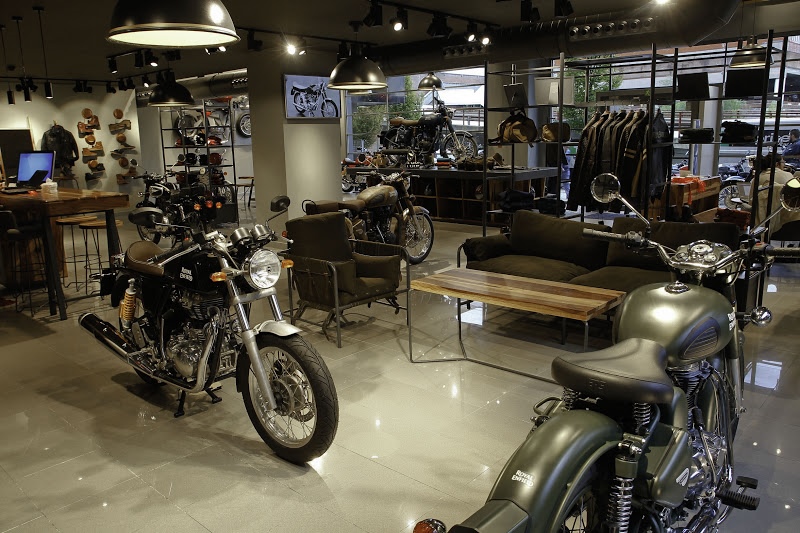 Royal Enfield will be expanding its reach with more exclusive stores in other cities and countries across Europe with focus also on strong after-market network and infrastructure to ensure complete service support. Along with the opening of the exclusive stores in Paris and Madrid, Royal Enfield's authentic motorcycle gear collection of apparels and accessories were unveiled for the first time in these regions.
Royal Enfield also took this opportunity to showcase its new limited edition motorcycle range which is inspired by the despatch riders from the World War era. The bikes aptly named the 'Despatch Riders' will be available in three colour variants namely, Battle Green Despatch, Desert Storm Despatch and Squadron Blue Despatch.
Royal Enfield has witnessed a growth of over 60% & 23% in France and Spain respectively in the first seven months of 2015 against the same period last year. Keeping with the trend the company has plans of opening more exclusive stores in the coming year. The response in this region has been hugely encouraging to Royal Enfield with reported sales growth of 300% between Jan-Aug 2015 compared to the same period in 2014.