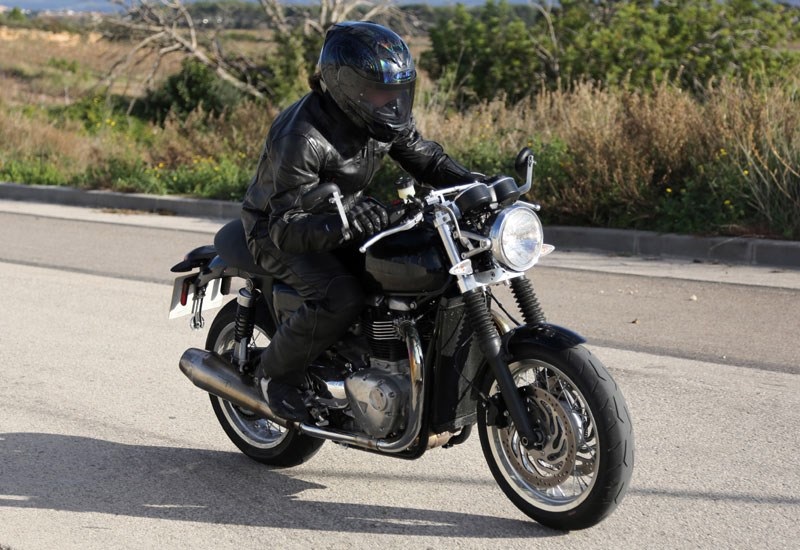 Triumph posted a teaser video on its YouTube channel confirming the rumours of a new Bonneville range for 2016. The posted video shows design sketches and fleeting frames of the old classic Bonneville's and provides a glance of a new café racer version of the new Bonneville. This comes after a series of spy pictures in the recent months.
The glimpse of the café racer shown in the video looks very similar to the ones spotted during testing in Spain late last year. The engine in the bike has fins, but the radiator suggests that the new Bonneville will be getting a new liquid-cooled parallel-twin. The new Bonneville's engine is rumoured to be a higher capacity 1100 cc engine. The new engine is also expected to make at least 20 bhp more power than its old 865 cc air-cooled twin.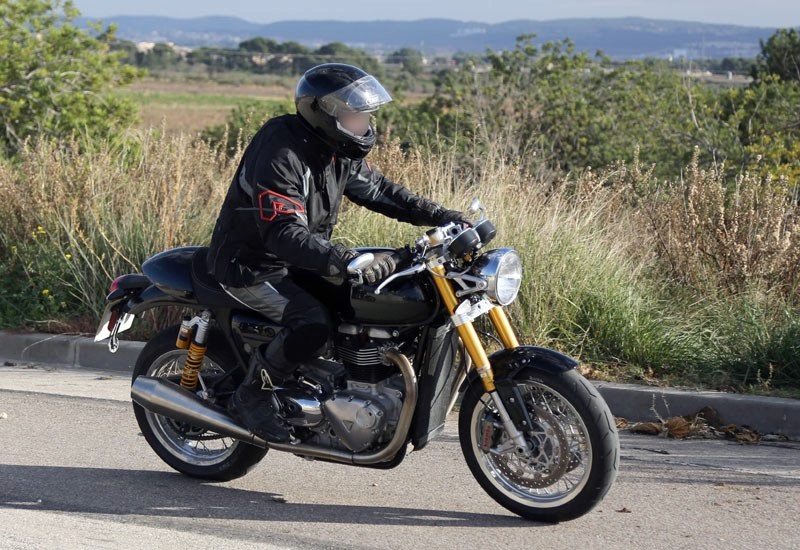 Two variants of these café racers have been spotted till date. A standard lower-spec variant and another higher-spec variant shod with Öhlins suspensions, radially mounted Brembo brakes along with a single seat. The café racer in the new clip by Triumph seems to be the latter.
Earlier in July this year, a new Triumph Bonneville base-model was spotted during testing in UK. The new liquid-cooled 1100 cc engine was spotted on this particular bike also. The bike featured a smaller radiator than the café racers. This might suggest that the base-model will have a tuned-down version of the new 1100 cc engine. The spied Triumph Bonneville also sported newly designed alloys, mud guards and body panels.
In September again, three new liquid-cooled Bonneville's were spotted, of which one could be a replacement for the current T100 along with the standard base Bonneville and a lower-spec version of the Bonneville café racer. Also, surprisingly a new bobber edition of the Triumph Bonneville with a solo seat was spotted. The bike seemed to be production ready. Triumph seems to be expanding the Bonneville range with these new additions to its Classics portfolio.
The new liquid-cooled engine in the new Triumph Bonneville seems to be designed keeping in mind the new Euro4 compliance taking effect from 2017 onwards. The fins on the engine look to be retained to keep the classic look and styling of the Bonneville range. Also, from 2017, ABS would be mandatory which would mean that the new range of Bonneville models will be equipped with ABS as standard.
The video posted by Triumph disclosed the unveiling date as 28th of October. So, in a couple of weeks' time all the speculations and rumours can be laid to rest.