We See How Good is Yamaha's New Scooter.
The Fascino's looks are a case of love-it or loathe-it design. The headlamp has been given a retro look, and the front apron has large turn indicators. Addition of chrome to the front is eye-catching, but not particularly fascinating. The mudguard is placed slightly high, and the instrument console is large, simple and easy to read. However, Yamaha could have included a clock on the cluster too.
The really pleasing part is the fit and finish of the instrument cluster, and everything seems to work well. The mirrors are mounted on chrome stalks, and while they look stylish, they don't score high on functionality. They should have been located wider as the rider's arms seem to get in the way everytime you take a glance.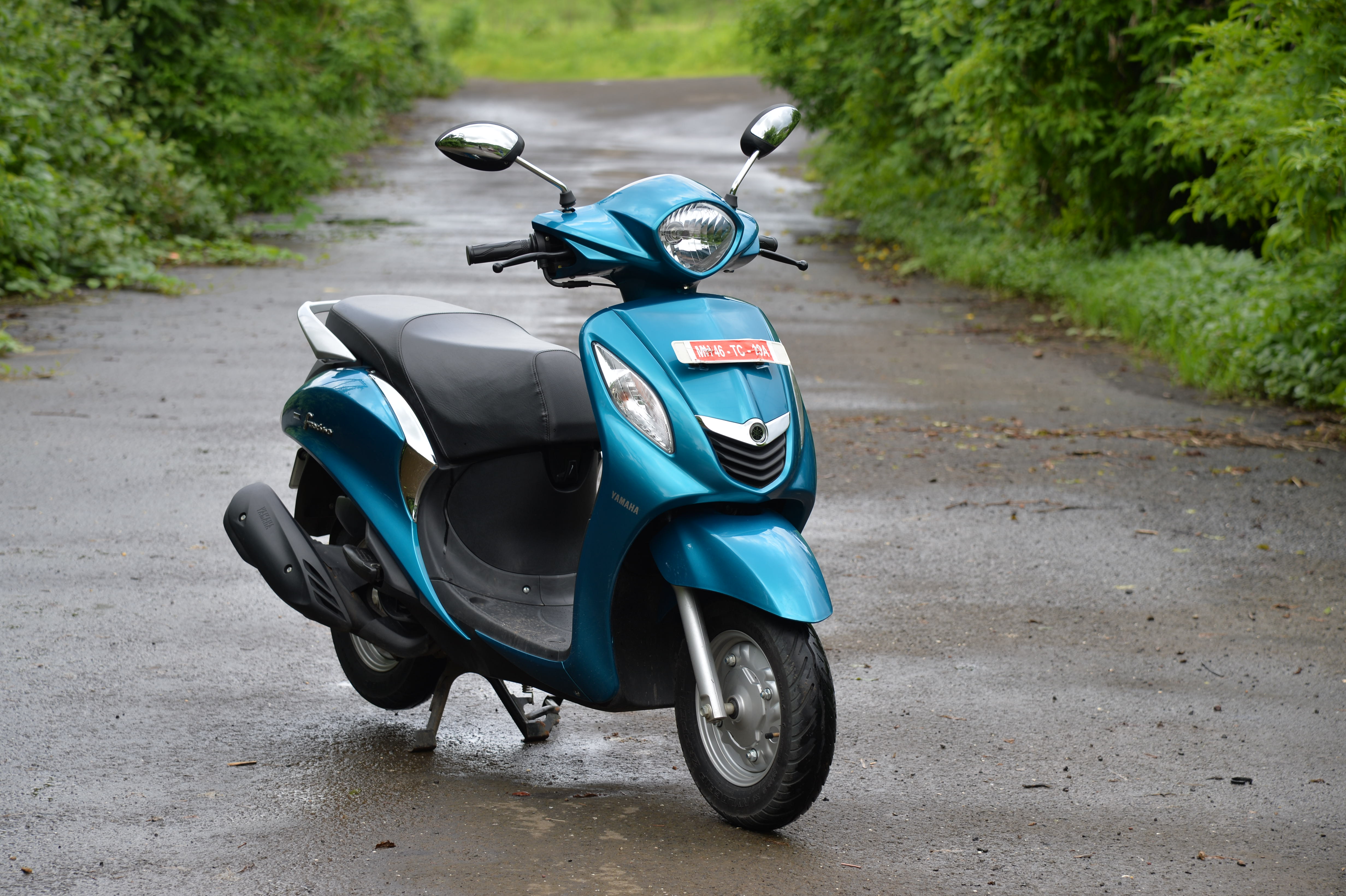 The rear half of the scooter is designed rather simply, with curves galore. It tapers towards the end and looks rather nice. Chrome under the seat and above the brake lamp adds some bling to the overall appearance of the Fascino. The tail-light assembly takes the shape of a boomerang.
Yamaha scooter has a 113cc, single-cylinder, air-cooled, four-stroke engine that makes 7bhp. It's the least powerful in the segment so don't be surprised by its initial performance. But then it does make a comeback, thanks to a strong mid-range that lets you pull well till you reach a reasonable 60kph. Should you pin the throttle, the Fascino is capable enough to touch an indicated 85kph, but it doesn't sound all too pleased at this point. The engine like other units from Yamaha feels very refined, and vibe-free.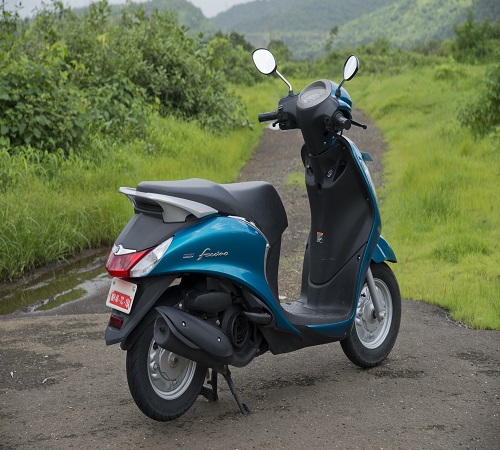 The suspension is towards the firmer side, and due to this, some undulations do filter through to the rider. However, this is not overly unpleasant, and is a worthwhile compromise made to help handling on the scooter, which allows you to tackle curves with confidence. The 90/100 section MRF Nylogrip Zappers also hold the road well, even when surfaces are wet. The long wheelbase helps keep the scooter steady and under control even when nearing top speed.
The seats are wide, well contoured and comfortable. Bringing the Fascino to a halt are 130mm drum brakes at the front and rear. These work well together, giving the rider ample feedback, however they seem to lack bite.
The Fascino retails for Rs 52,000 (ex-showroom, Delhi), which makes it the most expensive among its competitors. The Honda Activa-i and Mahindra Gusto, both offer more powerful 8bhp engines, and are priced considerably lower. However, the design and styling of this Yamaha makes it a niche product, positioned uniquely to target a specific group. Although the Fascino's styling may not be to everyone's liking, the handling offered by this 113cc scooter is definitely up to the mark.
Source: Autocar India