The Italian supercar marquee has decided to re-launch the brand in the sub-continent with its complete line-up excusing just the hypercar LaFerrari. After disparities with the former distributor Shreyans Group, Ferrari will re-start the launch with the California T which at 3.3 crore (ex-showroom Mumbai) is the most reasonable of the lot.
The California T is a front engine convertible GT model with the name California derived from previous models of the 1950's and 60's. The California T is powered by a 3.9 litre 552 bhp V8 and also has two turbo's which feature Variable Boost Management that essentially keeps a required amount of torque ready depending on the gear you are driving in, thereby eliminating any turbo lag whatsoever.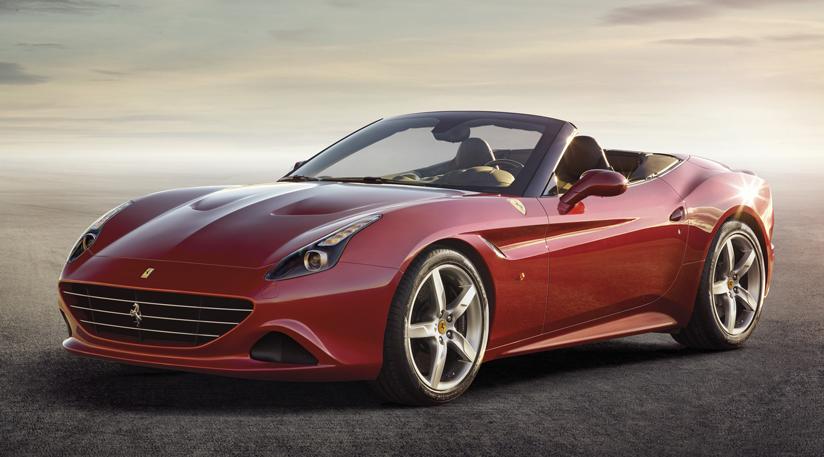 'Navneet Motors' in Mumbai and 'Select Cars' in Delhi who have a good reputation of dealing with high-end luxury automobiles have teamed up with Ferrari and will house all the cars with the prancing horse consisting of the Ferrari California T, Ferrari 488 GTB, Ferrari 458 Spider, Ferrari 458 Special, Ferrari FF and finally the Ferrari F-12 Berlinetta. Reports speculate that all the models made for 2015 have already been sold and the dealers are now taking orders for 2016. The ex-showroom Mumbai prices are as follows. They are base prices and will differ depending on the choice of options.
Ferrari India prices (ex-showroom, Mumbai):
Ferrari California T: Rs 3.30 crore
Ferrari 488 GTB: Rs 3.84 crore
Ferrari 458 Spider: Rs 4.07 crore
Ferrari 458 Speciale: Rs 4.25 crore
Ferrari FF: Rs 4.57 crore
Ferrari F-12 Berlinetta: Rs 4.72 crore
Source: Autocars India