Mercedes G63 SUV Review, Test Drive

Don't like your AMG G-class in black or white, it can now be had in colours bright enough to warrant the use of industrial grade sunglasses just to be able to see it. Meet the 'Crazy Colour' edition that's available in Solar Beam (think Ferrari yellow), Sunset Beam (think Lamborghini orange) and Alien Green (think Kawasaki green) paint options.Yes, the colours are wild and over the top but they do work rather well with the eccentricity that comes as standard with the SUV.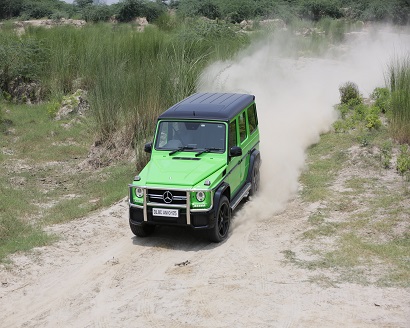 Flashy body paint aside, the Crazy Colour editions get matte black wheels and a black finish to their bumpers, grilles, headlight shrouds, wheel arches and roofs. The classic, block-like shape from the 1970s with its cliff-faced sides carries on unchanged, though. Not that you'll hear anyone complain.
The cabin, however, is more in line with the Mercs of today in layout and quality. While it's true the shallow dash makes it feel a tad old school, the whole treatment is still very modern Mercedes. What aids the familiarity are elements like the busy-looking centre console and the floating tablet-like screen for the infotainment system. The system is up to date and allows you to use a paired phone's 3G network to browse web pages and stream internet radio. There's satellite navigation too. Crazy Colour edition cars also get all-black cabins with sporty carbonfibre trim and rich diamond pattern stitching on the seats. There's also exterior colour coordinated stitching on the seats, dash and grab rails.
Owing to the ladder frame chassis, the cabin sits quite high so you have to use the footboard to clamber in. The benefit is that you get a commanding view out, helped in no small measure by the large windows and slim pillars. Front seat comfort is good and can be fine-tuned with options to adjust lumbar support. The rear bench on the other hand isn't as comfortable – the backrest is upright and legroom is surprisingly average only.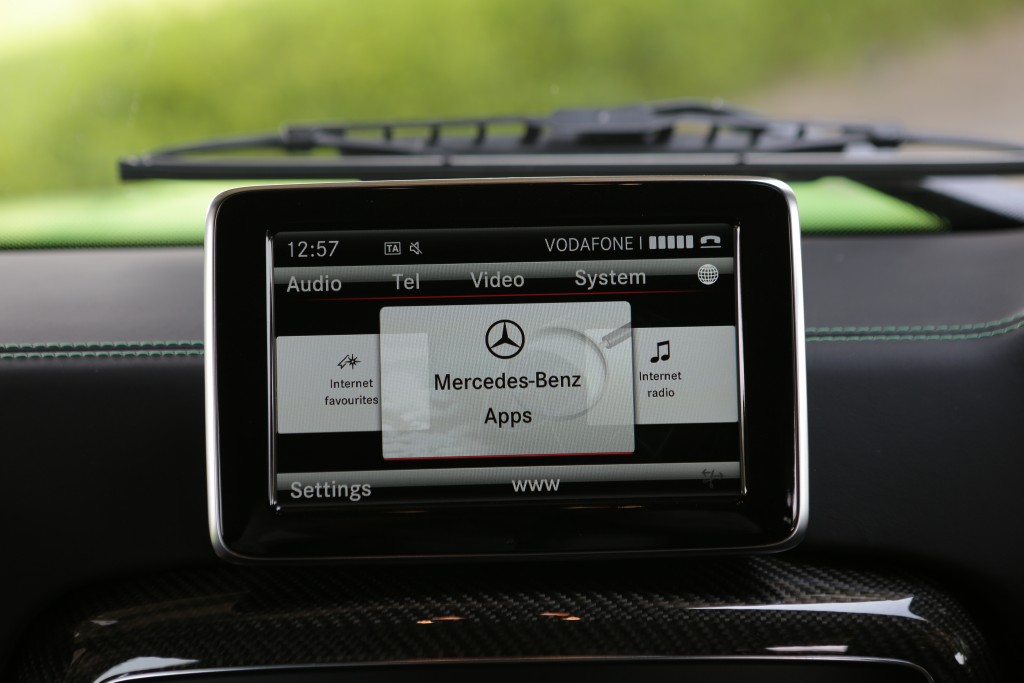 For something as big as a one bedroom flat and with the aerodynamics and build of a bank vault, the G63 AMG is deceptively fast. 0-100kph comes up in a claimed 5.4 seconds and top speed is limited to 210kph. The crazy performance is possible thanks to that monster of an engine under the bonnet. It's a 5.5-litre, twin-turbo petrol V8 unit that makes 536bhp and a crazy 77.5kgm of torque. The engine comes mated to a seven-speed automatic gearbox with permanent four-wheel drive; power is literally available on call, at all throttle openings no matter the RPM. It actually verges on the funny what the AMG engine and modern gearbox can make this SUV do.
You'll also break into a laugh each time you hear the G63's exhaust note. The quad side mounted exhausts (two on either side under the rear passenger doors) are always up to some waywardness. They let out a deep burble at low speeds, a louder growl in the mid range and a full-blown roar at the top-end. The G63 is the best-sounding of the turbo AMGs and one best heard in a tunnel.
No matter how fast it can go, the G63 doesn't like to corner. There's a lot of slack and general vagueness to the steering and body movements around the bends are overstated too. Truth is, you wouldn't want to push the SUV on anything tighter than long sweeping bends. High speed ride is also quite lumpy. Ride comfort is better and more than acceptable at low speeds but the suspension, in general, feels elementary.
But you have to remember, this Mercedes SUV is a true utilitarian vehicle capable of taking you places where few other SUVs can. This comes through as soon as you venture off-road. It feels at home in the rough despite running on road-biased tyres. There's enough grunt to power out of most situations but it always helps to have 220mm of ground clearance, 27 degree approach and departure angles, 24 degree break-over angle and the ability to wade through 600mm of water on your side. Should things get really tricky, you can switch into low range and can further individually lock the centre, rear and front differentials.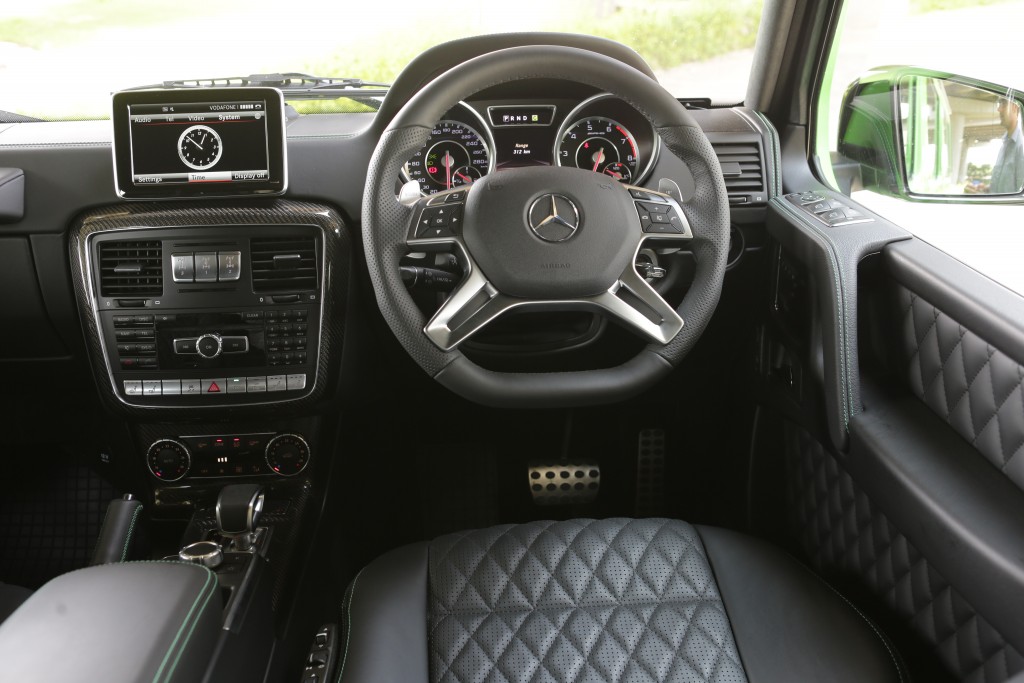 The SUV though can't match up to the standard of the newer generation. Admittedly the ML63 and GL63 are better overall than the G-waggon but experience one and in all likelihood, you will be sold on it, flaws be damned. There's just something inherently desirable about an old-school, rugged SUV with such an excess of power. True, the G63 doesn't make for the most rational of purchases but then again, performance cars in India rarely ever do.
Source: Autocars India