Xcent gets additions; Eon misses out on certain features.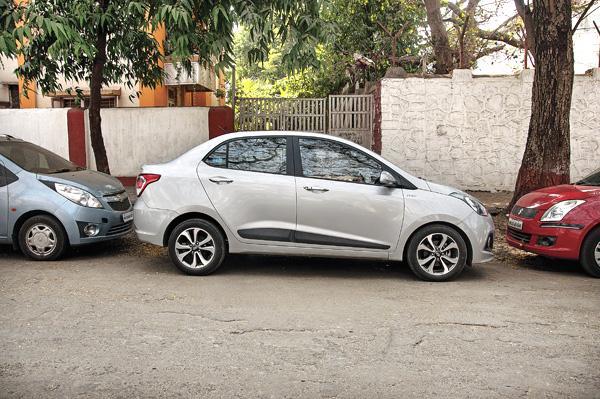 Hyundai has updated the feature lists of its compact sedan the Xcent and its entry hatchback the Eon. The Xcent gets the addition of features to nearly its entire line-up while the two lower trims of the Eon lose out on certain features.
On the Xcent, ABS is now offered on all trims, previously the base two trims lacked this feature. The Xcent SX trim has been discontinued, while the S(O) trim gets the addition of a rear parking camera with the display incorporated into the rear view mirror, as well as dual front airbags.
The Eon's D-Lite+ trim level now makes do without the body coloured bumpers and chrome grille. The bumpers are stripped of the paint, whereas the grille is now a body coloured unit. The higher-spec Era+ trim loses out on central locking. The remaining trims and equipment levels remain unchanged.
Source: Autocars India