Expected to launch mid-September; get a new engine.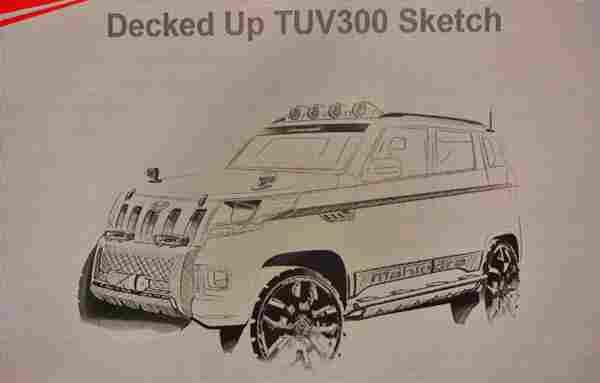 Mahindra has officially revealed the first details of its U301 (codename) SUV. The SUV will be badged TUV300 (pronounced three, double-O), and will be launched mid-September this year.
Built on an all-new platform, the new compact SUV will measure less than four metres in length. Sketches of the model show an SUV with an upright stance, minimal front and rear overhangs and a tailgate-mounted spare wheel. The concept for the design is based on giving the SUV a tough look with designers supposedly having taken inspiration from a battle tank. Interestingly, Italian design house Pininfarina was also involved in the design and styling process. The new compact will be pitched as a compact SUV for city based customers and not as a replacement for the Bolero.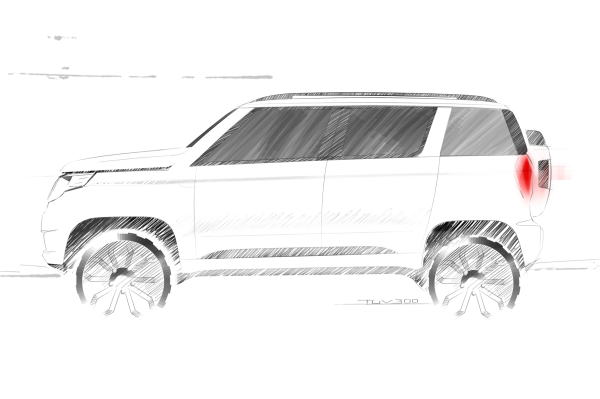 Though there are no official details as to the interior, it is expected to be well equipped with features such as a touchscreen infotainment system likely on top-spec cars. What's also uncertain at the moment is if Mahindra will offer the new SUV with the option of seven seats. The Quanto has been available with two jump seats aft of the rear bench and it'll be interesting to see if this model will use a similar setup.
As for the mechanicals, Mahindra the all-new SUV will use a new engine. The unit will be based on Mahindra's mHawk motor and has been christened mHawk80. Expect the engine to displace just under 1500cc to help the TUV300 qualify as a small car and correspondingly, a lower rate of excise duty. The SUV will be launched as a two-wheel drive model though a four-wheel drive model is also under consideration.
Mahindra will reveal full details of the TUV300 closer to the model's launch in September.