Maruti's premium crossover is almost here and this is what its like to drive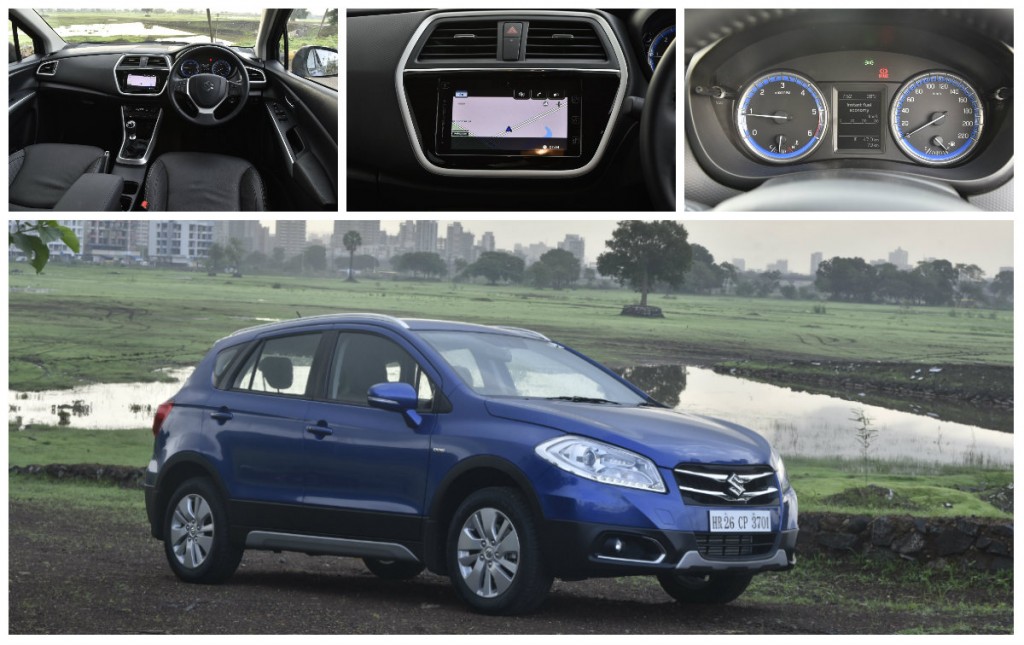 Well, from the first glance its apparent that it's not an SUV but a crossover. Technically, all cars in this segment – the Duster, Terrano, Creta and even the smaller EcoSport – are crossovers too, but while they go out of their way to copy the styling of butch, rugged SUVs, Maruti's new car doesn't. For a fact, the company itself calls it the 'premium crossover'. That makes it quite unique, and also gives it its biggest challenge, given our image-conscious market that likes its SUVs to look the part. Sure, it does have the necessary black plastic body cladding, scuff plates and roof rails, but its overall shape is clearly more similar to a very large hatchback, with its rounded shape and drooping nose. Added to that is the 180mm ground clearance which is not in the same league as the competition. There are a couple of nice touches, though, like the big projector headlamps with their LED strips, the two-slat chrome grille, the strong belt line and the wing mirrors that sprout from the doors rather than the pillars.
While the exterior may not the car's strongest point, it more than makes up for it on the inside. The upholstery may be all black as it is in the Swift, but the design looks clean, smart and sporty. The material quality is the best we've seen in a Maruti, with good fit and finish, well damped buttons and generous use of soft-touch plastic. There's even a nice textured layer on the top of the dash which has a nice soft touch, however the lower plastics like the glovebox have a hard feel and shiny look. Leather covers not just the seats, but the steering wheel, gear lever and the door pads as well. The only discontent is that the manufacturer has still retained some switchgear – like the window buttons and mirror adjuster – from the likes of the Swift and lesser models.
The car's seats are well executed. At the front, you'll find them snug and supportive, and that there's a good view out thanks to the low dashboard. Move to the rear, and you'll find a surprisingly generous amount of space, even for three. There's plenty of room to stretch your legs, and shoulder room is great too. Headroom, though, while not class leading, is more than sufficient. At 353 litres, the boot is well- shaped and the loading lip is not as high as in a full-on SUV, so it's a bit more practical. The seats also split 60:40 and fold almost flat, all at the tug of a very light lever –a very European touch if we might add. In fact, sitting inside the car you feel like you're in a car made for the European market rather than for India with the quality and fit and finish. You also get a lot of practical storages spaces all around the cabin for your knick-knacks, including a full-size bottle holder in each door.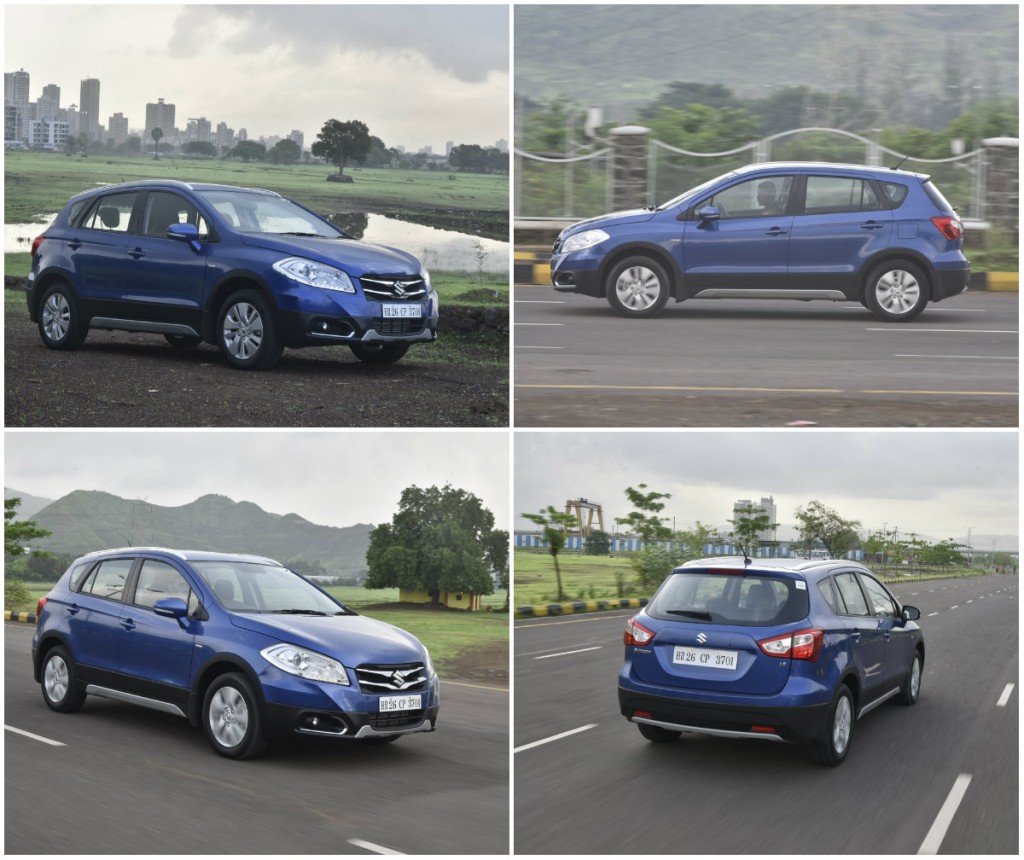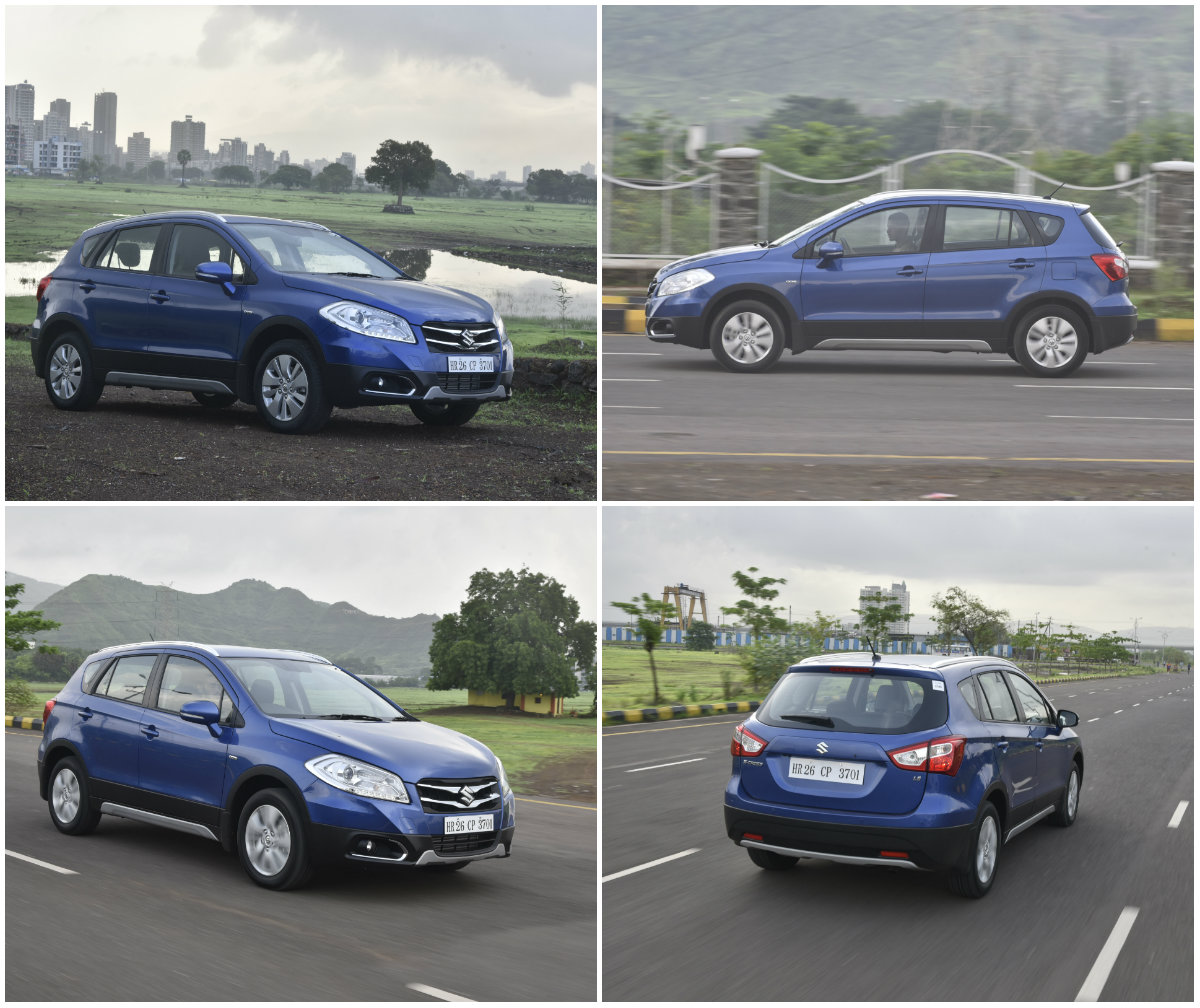 The manufacturer has also acknowledged the importance of a strong equipment list these days, and given that this new car is its most premium offering, you can bet it's well kitted out. The top-spec Alpha variant comes with keyless entry and go, a six-speaker touchscreen infotainment system with smartphone integration, satellite navigation, auto climate control, Bluetooth, automatic headlamps, automatic wipers, projector headlamps and disc brakes all around. It's good to see that the manufacturer has equipped all but the base Sigma trim with dual airbags and ABS, though even that one gets a single airbag. However, the car misses out on rear AC vents.
You can have the new crossover with the Ciaz's 89bhp 1.3-litre Multijet engine with a five-speed manual or the new 1.6-litre diesel. Dubbed the DDiS 320 (for its 320NM of torque), this engine makes a firm 118bhp and is mated to a six-speed manual gearbox. While we're on the subject, there won't be a petrol version at launch, nor will there be an automatic or four-wheel drive. The one we're sampling, of course, is the new 1.6-litre diesel.
Start it up and you'll find it's decently refined, though not quite in the league of Hyundai's 1.6 from the Verna and upcoming Creta. The clutch is light enough and gears slot in confidently, though not with a buttery smoothness. What is smooth is the way it gets off the line, but then you soon realise that it feels quite sluggish before the turbocharger kicks in. That only happens at around 1,800rpm, at which point the full force of that 32.6kgm comes in strong. It takes a bit of getting used to, and you have to learn to work the gearbox around the spiky power delivery. In addition, the tall gearing of the car, only accentuates the lazy responses at lower revs. The upshot is that it makes for a great highway cruiser, sitting comfortably at 100kph in sixth gear at just 2,000rpm. Even overtaking manoeuvres at these speeds don't take more than a small flex of your right foot, thanks to a really strong mid-range. The engine will continue to pull till about 4,500rpm, though at this point, you will get a significant amount of diesel drone.
The ride quality is also pretty good. Though the set-up is clearly firm, it manages to smoothen out most of what our roads can throw at it, and only gets better as you go faster. Sharp bumps will record a solid thud in the cabin but smaller irregularities get ironed out pretty easily. The upshot of the slightly firm set-up is that the car is very stable at high speeds, and really quite good at going round corners with minimal roll. It actually feels more like a large hatchback when it comes down to handling. The steering is not perfect – there's indistinctness at the centre that makes itself felt at highway speeds, and you might find yourself making corrections to keep it in line. That said it's nowhere near as bad as the Ciaz, whose steering feels a lot looser and also doesn't return freely to centre. As with the cabin quality, it's in the handling too that you feel a sort of European maturity that's missing from many of manufacturer's other cars.
The S-Cross doesn't make the strongest first impression with its styling, but then Maruti is clear that this is meant to be a crossover and not an all-out SUV, so perhaps it's best not to look at it that way. Seen purely as a premium car, it ticks most of the right boxes – it's well equipped, has a strong engine, a high quality cabin, loads of space and pretty good comfort as well. Maruti, as always, is sure to price it aggressively too, which should give it a big advantage. So if its styling doesn't attract the customers, it'll be the car's other aspects backed by Maruti's hassle-free ownership that will.
Source : Autocar