If you want to buy new mobiles and ditch your old one, think again! The mobile phone market has undergone a subtle change in the Indian context of late. This is a change that has been noticed by market and industry experts too. This mainly relates to the coming of age of the market in terms of growing demand for premium, big ticket smartphone offerings from leading companies. People are more hooked to their smartphones than ever and not possessing a smartphone is now considered unusual and strange. Here is where smartphone makers have managed to capture the attention of their target audiences and beyond! People across all segments are now desirous of high end mobile phones that offer both brand value and features at a low price. While this would have been an ideal scenario, the truth is that smartphones come at highly expensive prices these days but this has not led to a drop in demand surprisingly.
It has been revealed that people resort to extremes when it comes to mobile phone purchases, sometimes even agreeing to purchase phones priced at exorbitant amounts despite the same being way out of their comfort zones. This has kept the demand for premium smartphones and other gadgets alive despite the average Indian consumer's reservation on their prices. Affordable phones are still produced but waning demand has meant considerably lower production volumes in the sub Rs.10,000 segment. This has been a trend even when it comes to Indian phone companies like Micromax and Karbonn which relied on cost effective models earlier. Even these companies are now looking at earning the premium tag, thereby boosting brand value and recall for customers.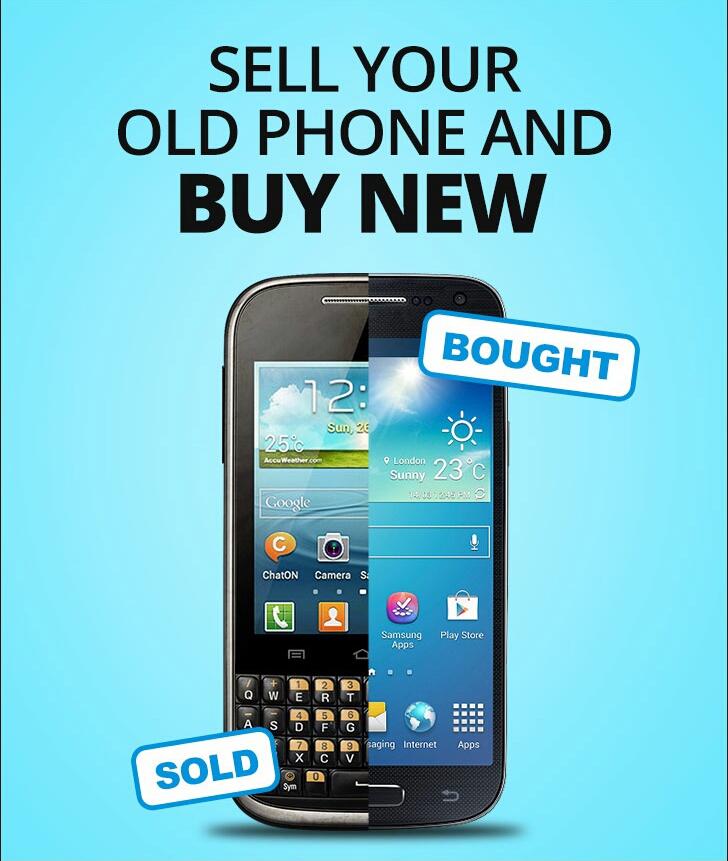 If you're in the market for a spanking new mobile phone and wish to sell old phone to reap some gains, you should take a look at classifieds portals. These portals help you buy and sell a huge variety of goods and products including gadgets, automobiles, furniture, household essentials and more! You can easily buy new car or sell old car on these portals along with bikes and all necessary gadgets. Why should you sell your old mobile phone on these portals? You will definitely get some good prices for your mobile phone and here is where the magic of these portals lie.
Classifieds portals like Quikr offer enhanced cost savings for buyers of used products, most of which are in mint condition and still valuable from a functional and utility perspective. Sellers also get to find buyers at their chosen budget without any hassles. Even if you love your old phone and wish to sell it at a good price, the overall purchase price will still be significantly lower in comparison to that of newer models available in the market.
Quikr gets tons of products in its inventory under the mobile phone category and this spans mobile phones from all reputed brands including Samsung, Apple, Blackberry, Sony, Karbonn, Micromax, LG, Nokia, HTC, Acer, Gionee, Fly, HP, Haier, Intex, Huawei, iBall, Mitsubishi, Lenovo, Lemon, Reliance, Tata, Videocon, Xolo, Spice, Xiaomi and Siemens among others. You are assured of finding top class smartphones from almost every manufacturer worth its salt here. The biggest assurance of quality and diversity stems from the fact that people look to change their smartphones every few months and hence the deluge of expensive, premium and feature packed smartphones from leading companies on Quikr. This naturally helps you get access to a premium smartphone without breaking the bank as prices are too low in comparison to new sticker prices where taxes and other charges add up to a substantial amount. This is where the biggest benefit lies according to several market experts and other industry watchers.
If you want to buy new mobiles from premium brands like Apple and Samsung, it's time to take a little look at the prices of the same in open markets vis a vis prices of smartphones available for sale on Quikr.com. Consider the Apple iPhone 4S, a celebrated smartphone when it was launched by the tech giant. This smartphone will set you back by a minimum of INR 21,000 for the 16 GB version and INR 42,500 for the 32 GB version. On the other hand, you will find the Apple iPhone 4S 64 GB model available at Quikr for only INR 14,999 as per a seller in Mumbai. Even if you were to take a slightly newer and higher priced variant of the same, another iPhone 4S 16 GB model is listed at INR 11,500 which is still a far cry in comparison to the original INR 21, 000 price tag of the same as fixed by Apple.
Let us take a look at some smartphones from Samsung, the number 1 company in the country at the moment with a market share exceeding 40% approximately according to market experts and researchers. The Galaxy Note 3 32 GB model is priced at approximately INR 28,399 on online shopping sites and other offline stores when purchased new. Now, on Quikr, the maximum selling price for this highly coveted smartphone has touched barely INR 22,500 which is quite lower in comparison, particularly when the phone is almost new. Additionally, prices of smartphones can be brought down even further upon negotiations with sellers, something that is not possible while purchasing new models with prefixed sticker prices of their own.
These are just two of the innumerable such instances where prices of premium smartphones are way lower at Quikr in comparison to new sticker prices at retail and online stores. If one were to generalize, an average cost saving of around 25-40% can be expected if you purchase a mobile phone from Quikr's huge and diverse inventory. Before blindly purchasing that super expensive smartphone, check if you can find the same at an online classifieds portal like Quikr. If you do, chances are, it'll come at a price that you can only dream of otherwise!