Open Automotive Alliance promotes use of android software in cars.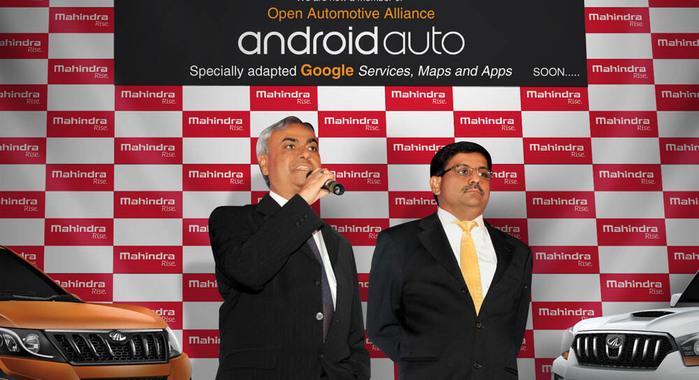 Mahindra has joined the Alliance that promotes the use of android software in cars in the form of Android Auto.
Android Auto provides the owner with access to Google Maps, and other Google and third party services on the car's infotainment system. Mahindra has said that it plans to introduce the software in its current and upcoming SUVs.
Talking about this development, Pravin Shah, President and Chief Executive (Automotive), Mahindra & Mahindra said, "We are happy to be part of the OAA and being the first Indian OEM to be part of this prestigious global alliance, it is indeed a moment we are proud of. At Mahindra we have always been committed to introducing newer technological offerings in our vehicles in an endeavour to create an enriched user experience and provide better value technologies to our customers. Going forward, after successful integration, we will be offering Android Auto in our flagship models of XUV 500 and the Scorpio as well as on our future platforms. I am confident that this will help us in taking a quantum leap in offering connectivity solutions to our customers".
Source Autocar India