The lightweight model pays homage to the original 3.0 CSL from the 1970s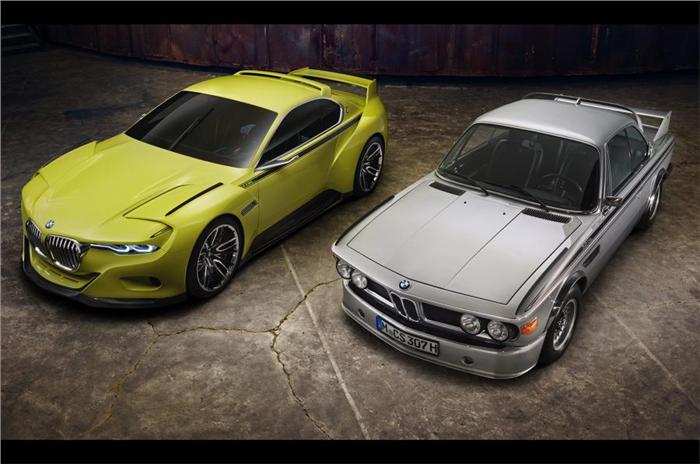 The 3.0 CSL Hommage is a modern recreation of the classic CSL from the 1970s, the racing versions of which were nicknamed 'Batmobile' after the aero packs were added.
The car is based on the M4 and gets a 3.0-litre straight-six petrol engine with an 'e-boost' electric motor under the hood. The new car has an aggressive front end design with a modern retake of the earlier car's shark nose design. The car gets a carbonfiber front splitter and a prominent grille that is flanked by slender laser and LED headlights. The aerodynamic body of the car is as theatrical as its predecessors. There are vast flared wheel arches with sculpting to channel the air towards the rear of the car.
Moving further back, there are muscular fenders, carbonfiber side skirts and small rear view cameras instead of mirrors which enhance the car's form. The concept has a roof spoiler and a tail spoiler, and sizeable side exhausts along with, LED tail-lights and 21-inch alloys.
On the inside, there are two lightweight sport seats with contrast stitching. It has a unique steering wheel and alloy pedals. The 3.0 CSL lives up to its Hommage name by using lightweight material, including carbon fiber which is visible from some points and materials that the BMW uses extensively on its 'I' and 'M' models.
BMW says that the concept is a one-off creation with no production future, however, the concept may hold some significance for BMW's future production models. The car is the third in the Hommage range from BMW, following on from the M1 Hommage from 2008 and the 328 Hommage from 2011.
Source Autocar India