Company wants new GT to be more exclusive than 2005 model.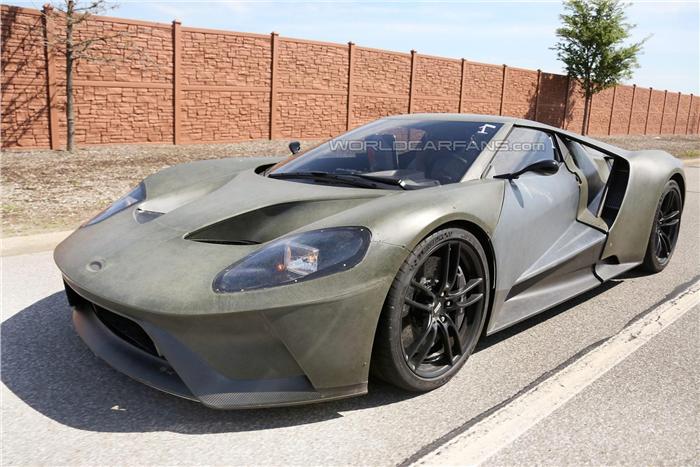 Since its unveiling at the Detroit motor show, Ford's Aventador competitor has reached an almost production ready stage. The prototype car spotted here lacking a paint job retains the shape of the original concept from back in Detroit.
The production car will be built by Canadian company Multimatic motorsports who hold a long heritage in racing and have competed in events like Firestone Firehawk Series, Motorola Cup, IMSA Sports Car Championship, Grand American Road Racing Association, American Le Mans Series, Grand-Am Cup, Rolex Sports Car Series, KONI Sports Car Challenge and the 24 Hours of Le Mans.
The production super car from Ford will be powered by the company's mid-mounted 3.5-litre twin-turbo EcoBoost engine churning out in excess of 600bhp. The car will also carry forward design elements from the older model with its low and wide stance and 20-inch alloy wheels. The production car will also get ride height adjust and pushrod suspension, adjustable rear wing and carbon-ceramic brakes.
International production is expected to start sometime next year.
Source Autocar India