The Gixxer cup will be a one-make racing series for amateurs and seasoned riders.
Suzuki has announced the launch of its one-make Gixxer Cup series to start from June 2015. The series will continue till October 2015.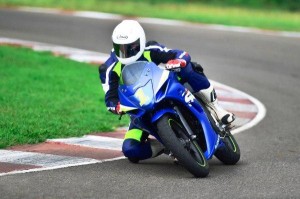 Suzuki will be providing its Gixxer SF bikes for all the races along with providing pit crews and experts to support the riders. The races will be held in two categories – Novice and Open for the first time racers and seasoned riders.
The competition will be held, in conjunction with the Indian National Motorcycle Racing Championship, at the Kari Motor Speedway in Coimbatore and the Madras Motor Race Track in Chennai.
Source Autocarindia