The Tivoli will likely feature a 1.5-litre diesel engine if brought to India.
Mahindra is reportedly considering bringing the Ssang Yong Tivoli to India. The Skoda Yeti rival is expected to be an attractive option to buyers looking for a compact SUV in the international markets with its international launch sometime in June.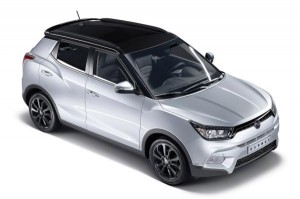 Internationally, the Tivoli will come with a 124bhp, 1.6-litre naturally aspirated petrol engine or a 113bhp 1.6-litre diesel motor. Transmission options include a six-speed manual gearbox or a six-speed automatic along with the option of 4WD.
Mahindra is as of now still considering the option of bringing the SUV to India with it likely to receive the in-house developed 1.5-litre diesel unit that is likely to feature in the production ready Mahindra U301.
The decision to bring the Tivoli to India will be a tough one with Mahindra having to consider a price point to keep internal competition out of the picture. If and when launched in a market like ours, cost feasibility will indeed be the key.
Source Autocar India