The used car market in India is steadily witnessing steady growth and popularity. More and more people are waking up to the benefits offered by used cars over their new counterparts. The West has always had a thriving used car sector but India always lagged behind owing to certain preconceived notions and perceptions that were quite damaging and untrue in most cases. Used cars were always taken to be completely unreliable and risky and often people would shy away from good deals owing to fears and anxieties relating to high running costs later on. There were countless instances shared by automobile experts, detailing how buyers of used cars in Mumbai or other areas would find themselves at the receiving end of technical faults and frequent servicing.
However, things are changing for the better in recent times. People are more aware of used cars and the specific criteria under which these vehicles can be evaluated. If you get your choice right, there is no reason why you cannot enjoy a pleasurable experience for a few years at least. There are many reasons for the mass exodus of customers from new vehicle showrooms. These have been listed below:
Extremely high costs of vehicles owing to increased prices
Increased prices of extras and add-ons
Service tax and other charges
Long processing and eligibility procedure for car loans
High rates of interest on car loans
High octroi and other duties
Registration charges
Insurance charges
Taxes and additional levies by state governments
Huge waiting periods for a particular model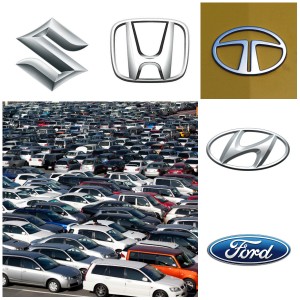 These are some of the biggest problems which now motivate aspiring car owners to opt for used models. In addition, most used car models come with totally paid taxes and registration charges which make them even more attractive propositions. Alongside, car owners realize that they might end up getting a high end car at the price of a new hatchback on road. This is fuelling the immense growth in this market category. Alongside, the prices of used cars are very low and this is the biggest win-win factor for buyers already plagued by stressful inflationary economic conditions.
There are some used cars in Mumbai and all other city locations that promise to be real valuable purchases in 2015. These cars span prestigious brands like Maruti Suzuki, Ford, Hyundai, Tata and Honda among others. All of these cars are top picks in the new car market and promise to blaze a trail in the used car market as well. The Hyundai Verna promises to be a hot choice in the used sedan category. The Verna usually sells at between INR 6 lakhs and INR 8 lakhs in the used car market but in 2015, you stand the chance of landing a fabulous model between INR 5 lakhs to INR 6 lakhs. The previous next gen version of the Honda City is another top draw.
The Honda City has always been a top choice in the Indian used car market and countless buyers have opted for models registered between 2002-2008. However, the next generation model which sports a totally different design, may well be yours in 2015 for prices ranging between INR 4 lakhs to INR 6 lakhs. Everyone is also waiting with bated breath for the compact sedan that has blazed a trail in India, namely the Honda Amaze. Easily the best car in its class, the Amaze promises to be a value proposition, once it starts entering used car markets and should sell for anything between INR 3.5 lakhs to INR 4.5 lakhs.
The Hyundai Elantra is another hot choice for people who want a reasonably priced luxury sedan. The advent of the fluidic Elantra means that the earlier model will definitely be available in used car markets and one can snap this exciting car up for anything between INR 9 lakhs to INR 15 lakhs. When it comes to Maruti Suzuki, there are choices aplenty. The Swift Dzire is definitely a best seller in both new and used categories and will still be the car to buy in 2015. The Dzire will see a reduction in prices in most used car markets and will sell for approximately INR 3.5 lakhs to INR 5 lakhs in most cities.
Maruti also has other aces up its sleeve in the used car market. If you are lucky, you might as well get hold of a second hand Celerio which has been making headlines with its new automatic transmission and other exciting features. With the introduction of the Ciaz, expect the SX4 to be available at exciting prices between INR 3 lakhs to INR 5 lakhs in used car markets as well. The Alto 800 launch has also paved the way for the availability of Alto K10 and previous generation models in larger numbers. These can be yours at unbelievable prices.
When it comes to cars from Tata and Ford, you have plenty of choices to whet your appetite! The Indigo Manza will definitely be a fantastic bet and if you can land a reasonably priced used Zest, it promises to be even better! Alongside, you can take a look at the rugged Tata Aria SUV along with the Safari Storme, both of which will see their new generation models up for grabs in the used car market according to experts and market reports. Ford has definitely created some beautiful cars and the Linea promises to be the 'it' car of 2015 as far as used cars are concerned. You can actually land the Linea at jaw dropping prices as the original ex showroom prices have been lowered drastically. The Ford Fiesta Classic is another model that will be popular in 2015.
The Endeavour is a butch SUV that you can take a look at for its design and overall road presence. In addition, the Figo promises to be a nice crossover for your urban commutes. 2015 sure promises to be an exciting time for aspiring used car buyers!