SUVs or Sports utility vehicles are becoming highly popular among the masses for their spacious seating, ability to manoeuvre on both city roads and highways and sheer performance. With cross SUVs and compact SUVs hitting the market, a used SUV is soon going to take over the business of sedans. These cars are fuel efficient, easy to park, need less space compared to a traditional SUV and look smart.
Here are the top 10 used SUVs that you can buy which offer the best fuel economy
Renault Duster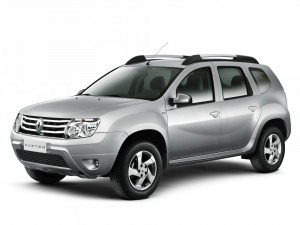 With the entry of Renault Duster, the French car marker's future in India was spun on its head and the image of an SUV in the country was given a makeover. Buyers and critics have both appreciated the car for its superior engine, affordability and rugged looks. It is one of the best SUVs that you can buy in the sub Rs 10 lakhs bracket.
The car can be bought in both diesel and petrol variants. The petrol model of the Duster is powered by a K4M 1.6L engine which measures 1598cc. The petrol version of the engine generates highest power at 104PS available at 5850 RPM while the torque is around 145Nm available at 3750 RPM. The diesel engine has a K9K DCi HP 1.5L engine which has a displacement of 1461cc. It offers a power output of 85PS available at 3750 RPM with torque of 200Nm available at 1900 RPM. The diesel engine offers a best in its class mileage at 20KMPL while the diesel engine offers a 13KMPL mileage.
Ford EcoSport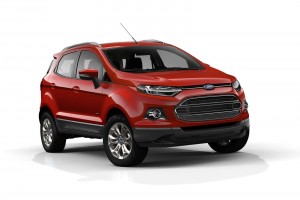 Currently, the Ford EcoSport can be bought in 3 engine variants- the 1.5L VCT Ti Petrol engine,  1.0L EcoBoost petrol and the diesel DV5 1.5L. Based on the conditions of driving, the mileage offered ranges between 13.07kmpl and 16.15kmpl.
Ford EcoSport has plush interiors along with comfortable seating arrangements. The car seats are covered using premium upholstery and they also have lumbar support provided for pleasant and relaxed driving. The car has seat belts for all passengers, airbags, anti-lock braking system or ABS, electronic brake force distribution or EBD. Also, the SUB has got SYNC feature which alerts emergency services automatically when there is a hazardous situation or an airbag is let out or emergency braking.
Mahindra Scorpio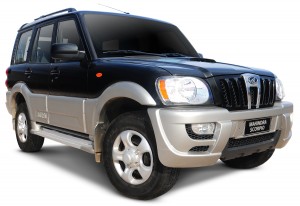 The Scorpio has been given a major facelift although it still has the 2.2L mHawk diesel engine that offers 2179cc as displacement. A top mounter intercooler has been included in the mHawk which keeps the engine cool. The Scorpio's engine delivers silent performance because of the innovative twin stage chain drive system along with hydraulic lash adjusters. The engine produces minimal vibrations at high speeds too. One can go from 0 to 100kmph within 15.6 seconds and achieve top speed of 156kmph.
A 5 speed MT gearbox has been included in the 3 variants of the car that offer high mileage of 10.5kmpl on roads within the city and 15.4kmph on highways.
Mahindra Bolero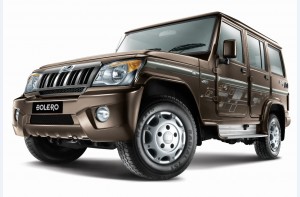 Mahindra has hardly made any changes in the Bolero, since it was launched in 2000. So far, around 6.5 lakh units of this popular SUV have been sold. In 2013 alone, 1.17 lakh units of the cars were sold, against 1 Lakh units in 2012, thereby registering 17 percent growth and earning the title of being the only SUB which has sold more than 1 lakh vehicles in two years consecutively.
Mahindra Bolero was available in 3 trims- ZLX, SLX and SLE alongside another engine option that of 2.5L diesel which produces 19.8kgm torque and 63bhp. A 5 speed MT gearbox channels the powers to wheels.
Tata Safari Storme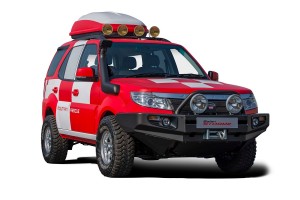 The Tata Safari Storme's Explorer edition was unveiled recently and is priced at Rs 10.86 lakhs. The TataStorme'sVariCOR 2.2L turbocharged engine which comes with variable turbine technology has been included in the TataStorme Explorer ediction. It produces a torque of 320Nm and 140PS. Tata has claimed that the fuel efficiency stands at 14kmpl whereas the car can go from 0 to 100kmph within 15 seconds.
Nissan Terrano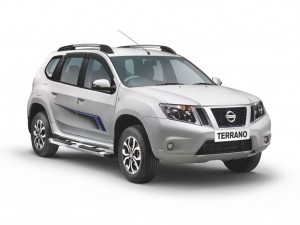 The Nissan Terrano has been made along the lines of Duster although with prominent differences to make it look like a new car. The front has been given a brand new bumper along with grille and headlights. The rear side of the car has new tail lamps.
Considering the demands of India's local market, the Nissan Terrano was designed. Two variants of the car are offered- a 1.5L diesel engine which produces 108.5bhp power offering mileage of 19kmpl and 1.6L petrol engine which offers mileage of 13.2kmpl. Moreover, the other diesel engine variant which produces 83.8bhp power produces a commendable mileage of 20.5kmpl.
XUV 500 W4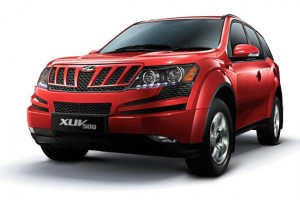 The Mahindra XUV500 W4 has got a lot of essential features such as integrated MP3 player, twin air conditioning, rear view mirrors that are electronically adjusted and a driver's seat that can be adjusted in 6 different ways. The third and second row can be folded fully, just like the XUV500 models. The Mahindra XUV500 W4 has been fitted with LED lights for daytime running along with projector head light clusters and chrome plated grille. XUV500 has EBD, ABS and 4 wheel disc brakes.
BMW X1 Facelift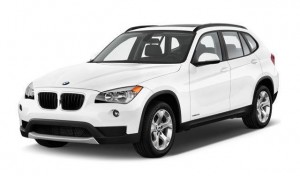 The latest X1 has a 2L turbo diesel powered engine which produces power of 184bhp and is hooked to an automatic transmission 8 speed gearbox. The face lifted version of the BMW X1 has makeovers done on the interiors which include twin tone interiors, more chrome and silver accents within the cabin and electroplated trim that surrounds the gear shifting lever and cup holders on the central console. The features that have been refreshed include redesigned bumpers and a front grille that has been altered slightly with a lower redone front end.
Audi Q3 S Edition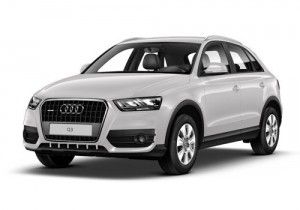 A 2L diesel engine has been mated to the Audi Q3 S Edition which produces a power of 140bhp in S trim compared to 177bhp in the normal Q3. Equipment that has been included are voice dialogue system, leather covered steering wheel and seats, climate and cruise control, 18 inches alloy wheels, MMI alongside Bluetooth connectivity. What have been omitted from the model are the LED daytime running lamps, a trademark of Audi.
Honda CR V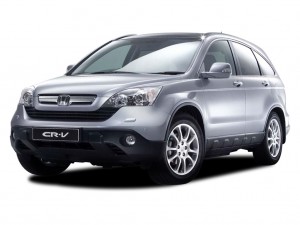 The Honda CR V 2013 version has a sum total of four variants which starts from a price range of Rs 19.95 lakhs. The four variants have two different kinds of engines depending on trim level. The 2 lower end models have a petrol 2L engine whereas the top end models have a petrol 2.4L engine.
Honda CR V 2013 which has 2.4L 4 cylinder engine produces 185HP and 163 pound feet torque. A 5 speed automatic along with front wheel driving has been included in the car whereas the all-wheel driving is optional.