Owning a car has become necessary in today's times despite the development of public transport in every city. A car is not only a symbol of status but is also convenient in case you have to stay out late. Even with a limited budget, you can buy a car, get it repaired and make it as good as new for using it every day. Buying old cars is an art almost and unless you know about the intricacies of vehicles, you should not venture out to buy anything.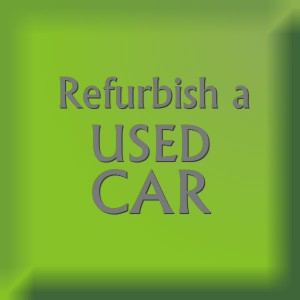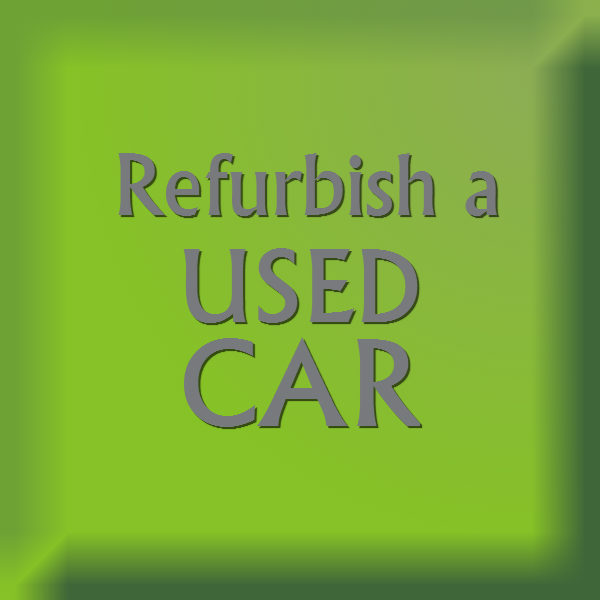 A lot of people buy old cars and then get them refurbished by able mechanics to make them look as good as new. It is less expensive to own such a vehicle because you would be spending less on the car and also on insurance and road tax. Car accessories are available in abundance and you can take your pick from the best ones to remodel your car. Here is a guide to inform you how to buy an old car and then get it remodelled to look and feel as good as new.
Pick a viable model to buy
You should spend considerable amount of time in picking the car that you want to buy and the mechanic by whom you will get it repaired. The car that you choose should not be too old because you would miss out on the latest technologies of the market such as improved fuel efficiency, power steering and better handling. Choose a model which is under 10 years old. Even if the car has been driven extensively, it is not an issue as long as the engine is in order.
Prior to buying a car, test-drive it for at least 30 minutes on both city roads and the highway. Vary the speed from `30kmph to 70kmph to see how the car performs. Prick your ears for picking up engine vibration and knocking sounds at higher speed. Do not buy a car which has electrical shorts in the engine because it would be difficult to trace the short in the engine. Prior to purchasing old cars, you should get them inspected by a mechanic.
Some of the models that you can buy are Honda City, Maruti Suzuki Swift and Toyota Innova. These cars are still in production which is why spare parts would be available quite easily. You can get cars of these makes which are less than 5 years old under Rs 4 lakhs or so.
Fixing the car's body
Every used car has a few dent and scratches that you must deal with. An able mechanic will be able to repair the dents and then spray paint over them to make the car look as good as new. Make sure you are these when the spray painting is being done to ensure that the colour matches that of the body.
Get the headlights and taillights replaced because they are often broken too. Check for the interiors of the car. Car accessories store stock newer seat covers and other parts of cars that need to be replaced. In case the car does not come with air conditioning or a music system, you can buy one and get it fitted directly.
Changing some parts under the bonnet
Needless to say, a second hand car would have suffered some wear and tear and you will have to replace the worn out parts. Most old cars require an engine oil change, a Mobil oil change and a change in the air filters which cost less than Rs 3000 to be done. Insist upon an oil additive in case of petrol cars or cars with low compression as they would improve the car's performance manifold. Changing these parts of the car not only improves the performance of the car dramatically but also its fuel efficiency.
Some cars require a change in the clutch plate too which should be done immediately otherwise it could lead to problems in braking the car. The cost of getting the clutch plate changed is also less than Rs 3000 and local mechanics are adept at getting them done. Check the electrical components of the car to see if they are in order.
Changing the tyres of the car
Before you set out to change the tyres of a car, you need to assess their conditions closely because brand new tyres can set you back by Rs 15,000 almost. To judge the quality of the tyres, you should study the tyre treads- if the tread appears to be deep enough, then you need not change it. Place a new 50p coin headfirst into the tyre and see how far it goes down in the tread. If the coin is covered 1/3rd then you need not change the tyres. You should also look at the tread marks left behind on ground. If they appear faint or light, then you will have to change the tyres.
Depending on the vehicle that you have bought, the cost of a tyre would be determined. For light weight hatchbacks such as the Maruti Wagon R, each tyre costs around Rs 3000. To get all four tyres changed, you have to spend around Rs 12,000 or so. For more sophisticated cars, the cost would increase. A rule of thumb applicable is that a car which has been driven more than 40,000kms needs to have its tyres replaced.
If you have sufficiently looked into the quality of a car, then you need not worry about incurring a lot of expenses after buying it. Buying old cars helps to lessen your pocket pinch. For example, you may buy a sedan which is around 5 years old for Rs 4 lakhs or so and then spend around Rs 20,000 on it to get it repaired and perform like a brand new car. Make sure you do not buy old cars which have a damaged engine or broken glass because it would be quite expensive to get it repaired and replaced respectively.