Are you a bike enthusiast and want to snap you own set of hot wheels? Many of us have the ardent desire to purchase quality bikes but lack the adequate budget required for the same. As a result, we often have to abandon the proposition altogether. However, you can now buy used bikes online with the utmost ease! How is this possible? You have to keep an eye out for advertisements on online classifieds portals like Quikr. These portals are a godsend for people who want to buy a bike at the best possible price.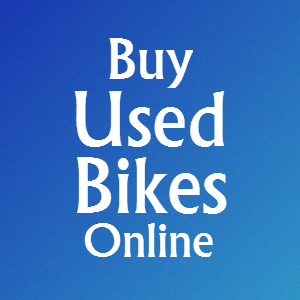 There are a wide range of second hand bikes available to meet every customer need. These portals help in linking you up to sellers in your desired city and locality. This service is available all across the country and you can find almost any bike you want with the help of the listings provided. You can set your own desired budget and choose the specific bike manufacturer or company you desire along with the model in question. You will be directed to all posted advertisements for used bikes in your city and locality.
The entire process is hassle free and user friendly. You need to reply to the advertisements posted by sellers or contact them directly if phone numbers or email addresses are listed in the advertisement. Most advertisements come with specifications and details of the bike models listed in addition to their pictures. Once you have zeroed in on two or three bikes, you should contact each seller and ask for a test drive and inspection procedure.
If the seller objects to an inspection, you should refrain from closing the deal with him/her. It is better to control your desires than to plunge headlong into a potentially risky investment. Alongside, you can also post your own advertisement for free, stating your desired bike model, budget and your contact details. This will help you find sellers in quick time and you can also pay a nominal amount to have your advertisement reach out to more sellers and thereby maximize your chances of landing the bike model you want.
Before buying the bike, it is better to keep a track of the developments on online classifieds portals. Get an idea of the availability of the bike you want or the kind of bikes available which meet your needs best. Alongside, you will also be able to get a picture of the average or approximate prices of the same in the second hand market, something which will help you negotiate the final prices with sellers. In addition, you should take your mechanic along with you when you go to inspect the bike. Have your mechanic conduct a thorough inspection and give you an unbiased report.
Some bikes are always held more reliable than others, especially ones from the Bajaj, Honda or Hero Motors' stables. Always note how the bike feels when you ride it for the very first time. The bike should not feel stiff or cumbersome. Handling is a big factor and you should never bypass it for other attributes like looks and mileage. The latter is another important factor though and you should be looking for something that is decent and practical enough to justify your purchase.
Also get an idea of the condition of the brakes, clutch, engine and wheels before you purchase the bike. It is best to go for models which are tried and tested with regard to popularity and performance. The Hero Honda Splendor is one of the most popular and best options you can consider along with the Glamor and CBZ. The latter was one of the most glamorous bikes in its time and achieved record sales for Hero Motors. In addition, you can try the entire Bajaj Pulsar line-up including the 150, 180 and 200 if you are lucky to get hold of one. The Bajaj Discover is another steady and solid bike along with the Honda Unicorn. TVs has some reliable and decent bikes available in the used car market including the Starx City and the Victor which has garnered quite a fan following for its decent performance.
Apart from checking out these bikes, you can always take a dekko at the Royal Enfield. This is the king of all bikes and will be a fantastic purchase if you get it right. However, you should remember that Enfields are a little expensive to service and maintain on a regular basis and you should inspect the bike thoroughly before buying. However, you can actually land a very good and high performing Enfield at a drool worthy price. There are some superbikes available at supposedly tempting prices as well but you should choose carefully here.
These bikes are not that old and may come with faults or inherent flaws that can prove really costly in the long run. Some good options include the Yamaha RX, KTM Duke, Kawasaki Ninja and Ducati's range of monster superbikes. The Hero Honda Karizma is another popular bike in the used segment along with heavyweights like the Enticer from Yamaha's stable. There are other cruisers available and sometimes you may find a Harley Davidson a couple of lakhs cheaper or more online!
As mentioned earlier, it all depends on the kind of judgement you make and how astute you are in inspecting the used bike in question. You should never be in a hurry to close the deal; instead, take your time and make sure that your investment is fool proof to the best possible extent. There are a plethora of used bikes available on online classifieds portals. You have to select the best model for your needs and can negotiate prices with sellers to get even more discounts and savings on your purchase. Why spend a fortune on acquiring your dream bike when you can get a veritable beauty on two wheels at a pittance?
A well maintained bike will give you years of riding pleasure and countless happy memories on the road!
With Quikr you can buy a used bike online as well as you can use the Quikr App and buy products from your smartphones.