Diwali is a time for family, celebrations and gifts. The festival of lights brings in a lot of hope and wishes for everyone. Most families indulge in some sort of prayer rituals such as conducting Puja of Goddess Lakshmi and Lord Ganesh. Usually houses are decorated with diyas and electric lights. A lot of families also decorate the entrance of their homes with rangoli. During this time of the year, family members exchange Diwali gifts.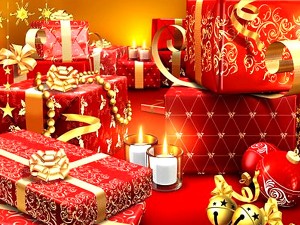 Diwali gifts online bring in fresher concepts every year even though the basic idea behind a creation is the same. The presentation of gifts is an expression of love that we have for one another. This year too, different Diwali gifts online have come up that you can buy for your sibling, cousin or parents. They look exquisite and are highly creative.
The top 5 items that you can gift your family members this Diwali festival are:
1. Set of Goddess Lakshmi and Lord Ganesh idols
During Diwali, most gift shops and jewellery stores are flooded with idols of Lord Ganesh and Goddess Lakshmi sitting together. These idols are usually made of zinc, silver or brass although you can buy them in ceramic and terracotta too. Goddess Lakshmi usually sits on a lotus while Lord Ganesh stands, with his palm outstretched, as if to bless us.
If you are unsure about the taste of your friend, you should gift him/her this set because it is impersonal and at the same time you are wishing the best for your near and dear one. Lord Ganesh is the God of prosperity and success while Goddess Lakshmi is the Goddess of Wealth. By gifting this set, you will be wishing the person gift, fame, prosperity and happiness in life.
Among Diwali gifts online, you can find this set in various sizes. Depending on the purpose of the gift, you can choose them accordingly.
2. Boxes of Chocolates and Dry Fruits
Everybody loves boxes of sweets and nuts and what better day to gift your friends these pre-packed sets of dry fruits and sweets. These boxes look very pretty as they are wrapped in different colourful wrapping papers and ribbons along with colourful cellophane. The boxes are compartmentalized to contain different kinds of sweets and dry fruits.
The dry fruits boxes usually have compartments for almonds, pistachios, walnuts, cashews and raisins. Not only are these boxes packed from before but you can also pick out the dry fruits to be included in the box prior to packing. A name tag can be added too for the person to identify from whom the gift was sent. Instead of dry fruits, you can also pack whole spices such as cloves, cardamoms, cinnamon and others which can be added to food and also make a home smell good.
If the person to whom you are giving the gift loves sweets, then don't miss out on the opportunity of gifting him/her a box of fine chocolates which are sold around this time. You can find a lot of chocolates packed in a single box such as ones with almonds, ones with almonds and raisins, mint chocolates and other flavours. These chocolates are delicious and they would bring a smile to anyone's face.
Among Diwali gifts online, you can find special tins packed by Cadbury and other companies for the purpose of Diwali.
3. Clothes and Accessories
There is no such thing as too much of clothes and although a little clichéd, newer styles of clothes have come up which would definitely appeal to your family and friends. Among Indian clothes, net has made resurgence among fabrics as it is being incorporated in copious amounts in most items of clothing.
Among western items of clothes, cotton pants such as the Palazzo pants, crop tops and much more have come up in the fashion scene that one would love. You can also find accessories as Diwali gifts online. From make-up kits to perfumes, watches, sunglasses and other items, everything is available on shopping websites. If you are unsure about the size of the person and do not want to invest money in a suit or clothing item which has to be stitched later on, you can opt for accessories which can be worn instantly almost.
For men, the best accessories to be gifted are watches, sunglasses and perfumes while for women, you can add neckpieces, earring and necklace sets and other similar items, aside from the list for men.
4. Video Games
Children love playing with video games especially ones which are connected to the television. The experience of playing a video game on the big screen is thrilling and children would appreciate it as much as chocolates are being gifted to them. You can buy a video console which has a number of games available for children or even young adults. If pocket pinch is not an issue for you, you can also get an Xbox or PlayStation console which works on motion sensing. Playing games with your young kids would not have been as enjoyable as it is with these items. You can also buy a portable PlayStation as they are cheaper than full blown consoles.
If you already have a PlayStation console, you should get new games for it this Diwali for the family to play and enjoy.
5. Books
Although a little personal, books are a great choice for gifts if you know the person to whom you are giving it to loves reading. Knowing the taste of a person when it comes to books is important as every book may not be appreciated by the person. This Diwali, a lot of books were launched, the most noted one being "Half-Girlfriend" by ChetanBhagat. If you are out of money then these coffee table books are great gifts. If the story is great, then the reader would be forever indebted to you for the book. There are many books available as a part of Diwali gifts online and you can pick the best one from them.