The need to own a car has gone up among most dwellers of urban areas in India. Cars give you freedom of movement as you can go anywhere anytime you feel like. The average car buying age has now come down to 25 years almost which was earlier mid 30s. The transformation has happened solely because the personal disposable income of people and the availability of affordable car models have gone up. You can now buy a firsthand Tata Nano car for as low as Rs 1.5 lakhs only! A number of foreign car makers have entered the markets who offer good quality cars at affordable prices. Such is the growth of the Indian car market that most international car manufacturers are entering the market with models styled specially for Indian customers.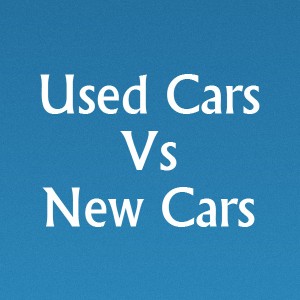 Not only is the new cars market booming in India but also the used car markets. Between 2007 and 2011, a lot of people had bought first hand cars. Those people are now selling off their old cars to buy newer models. Some of the cars of those lots have been repossessed by banks because of non-repayment of loans. This has led to a huge inventory of cars which needs to be let off as soon as possible. Currently, the outstanding inventory of used cars stands at 3.2 billion. Almost 1.2 used cars are sold for every new car sold in the market. The growth of the used car market stands at almost 15 percent in 2014, which was around 19 percent in 2013 and 17 percent in 2012. The growth is slated to remain a healthy double digit for a good part of 2014. Experts predict that the total value of the used cars industry would go up to Rs 50,000 crores within the coming 5 years.
What one may ponder is why the sales of used cars going up so much? There can be several reasons that can be attributed to it.
Easy Pricing
Without doubt one can say that the price of old cars for sale is lesser than that of a new car. This is mainly because a new car suffers wear and tear when it rolls out on the roads, which depreciates is value drastically. For some cars, the depreciation rate is around 40 percent the value of the car. This leads to a lower price of old cars for sale. For example, a brand new Maruti Wagon R may set you back by Rs 4.5 lakhs but a Wagon R which is a year old will cost you almost Rs 1 lakhs less.
Families that need to own two cars also opt for buying used vehicles. Most residential communities offer only one parking space to buyers. Leaving a brand new car out in the open is not very safe but leaving out an old car is not that risky. Hence, for cost effectiveness and pricing, most families are opting for used cars.
More Choices Available
The choices available in used cars for a particular budget are much more than they are in the new cars market. For instance, if you have a budget of Rs 4 lakhs, you can afford entry level hatchbacks at best. However, when you start scanning the used car market, you can find options ranging from sedans to hatchbacks and much more. Therefore, as a buyer in the used car market, you are spoilt for choice.
This is one of the reasons why first time buyers are also resorting to the old cars for sale market. Certified used car sellers, First Choice Wheels from the house of Mahindra and Mahindra and True Value from Maruti Suzuki both have stated that the proportion of first time buyers is increasing in their used car dealerships. First time buyers are resorting to this market because it offers them the option of jumping through segments.
Good Resale Value
As explained earlier, a new car loses its value when it rolls out on the road. However, calculation of depreciation value for used cars or second hand cars is difficult. Therefore, you stand to gain a good amount on the investment you have made on the car. Moreover, if the car is silver or white in colour, then you stand to gain more as these cars are more in demand.
Freebies as good as those of new cars
The used car market is getting more organized day by day as more certified used car dealers are entering the market. They are offering freebies and services that are comparable to those of new cars. Certified used car dealers such as True Value, H Plus Promise and Toyota UTrust offer yearlong warranties, two free service sessions and much more to buyers. These freebies are much similar to those offered by new car sellers as well and hence used car buyers won't be missing out on much. Some used car sellers also offer financing schemes to those interested in taking loans to buy used cars. However, these loans are quite expensive in terms of the rate of interest commanded by them. If you are thinking of buying a used car, it would be best you spend your savings to buy the car.
Even though the benefits on offer for old cars for sale seem to be much more than those of new cars, used cars require some expenses from your side too. Depending on the quality of the car you buy, you may have to additionally spend on getting the Mobil oil, air filters and coolant in the air conditioner changed. If problems are more serious, you may have to spend money getting the clutch pad and tires of the car changed. Therefore, you should make adequate enquiries into the cars that you choose to buy. Visit online car selling websites for more information on what kinds of cars to buy and how you should determine the true price of an old car for sale.