Second hand cars were often avoided by car buyers because there was a certain stigma attached to using it. Most of the used car trading was between friends, family, neighbours, colleagues and other people who were a part of the circle of trust. However, the game was turned on its head when Maruti Suzuki started its own used car dealership in 2001 called True Value. Shortly, most major car makers of India turned to this route and Hyundai came up with H Promise, Toyota with UTrust and Mahindra and Mahindra with First Choice Wheels.
Luxury car manufacturers have also understood the importance of selling used cars which is why Mercedes Benz took the first step of launching the first luxury used car dealership line- Proven Exclusivity in the month of June in 2010. Soon, BMW followed suit in 2011 with Premium Selection and Audi too started its own showroom. The entry of certified used car dealerships have certainly changed the market for used car in India.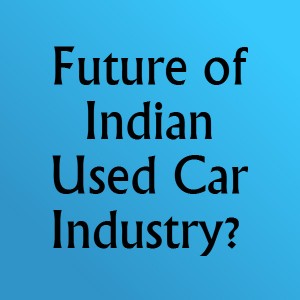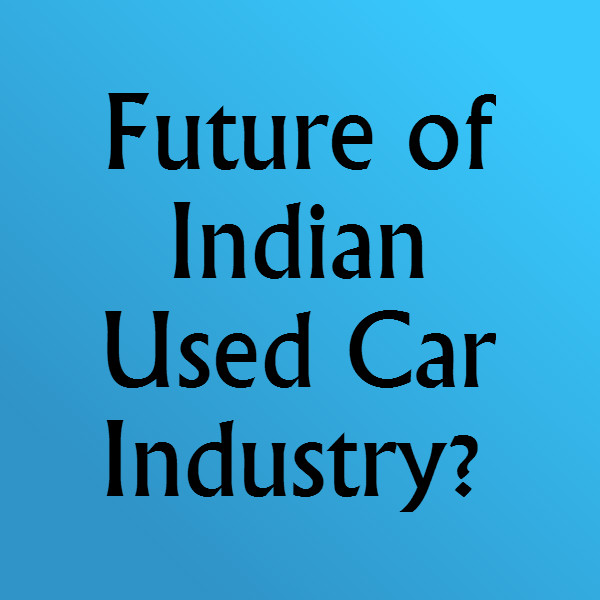 Buying your car from a certified used car dealership can be quite beneficial because you have the option of choosing financial schemes for funding the car along with warranty and free service. Normally certified used car dealerships such as those by Maruti Suzuki and Hyundai offer a warranty of 1 year or 20,000kms whichever is lesser and 2 free service sessions within 6 months of buying the car. However, luxury used car dealerships offer a warranty of 100,000kms or 1 year, whichever is lesser. BMW has gone on to offer the warranty for 2 years or 200,000kms, whichever is lesser. Audi has gone a step further by offering warranty for unlimited kilometres or five years. BMW additionally offers 24 hours, 365 days BMW India Road Side Assistance.
The cars sold by certified used car dealers are usually inspected on various points. For example, Maruti Suzuki inspects its used cars on 120 different points while Hyundai does the inspection on 147 different points. None of these dealerships offer cars which are older than 7 years. The luxury used car selling dealerships do not stock cars which are older than 5 years and these cars too are completely refurbished prior to sales. None of these dealerships offer cars which have been involved in accidents.
Financial schemes are offered to buyers which are quite affordable. They command the lowest EMIs and require paying of the lowest down payment possible. The loans offered for affordable used cars such as Maruti Alto 800 and Hyundai i10 are at 15 percent almost although the loans offered for used luxury cars command around 11 percent as interest. Financial companies are more eager to lend to buyers of second hand luxury cars because they have good credit history.
The used car market in India currently has an inventory of 3.2 million cars and for every new car sold, 1.2 used cars are sold. Maruti Suzuki's True Value sold 1.9 lakh cars in 2013 alone which would make the line the fourth largest car company in India, had it not been a concern of MSI. Within 5 years, it has been estimated that the used car industry would have a total capital value of Rs 50,000 crores. Currently, the used car industry in India is growing at the rate of 15 percent. In 2013, the growth figure was 19 percent and in 2012 it was 17 percent almost. The luxury used car segment is only 5 percent of the pre-owned car market but its growth has been pegged at 35 percent or so which shows that in the coming future, this segment would gain a lot of importance. The years 2007 to 2011 saw a lot of sales of new cars, which means that the inventory available for used cars is on the rise. Moreover, banks and financial institutions also have inventories of cars that they had seized from customers who failed to pay back loans. Because there is both demand and supply in the used cars market, it should continue to grow in future.
Even though the used cars market is growing, most of it is unorganized yet. With the introduction of car selling websites, the share of the organized sector started growing at 40 percent roughly. In the top 10 cities of India, almost 70 to 80 percent pre-owned car buyers consult car selling sites. These websites have reported that the traffic that is diverted to their website is almost 30 percent from mobile devices, which was only 10 percent earlier.
Car selling websites are very easy to use and they hardly command a fee for their services. To sell your car online, all you have to do is create an account, enter the specifications of the car, upload its photograph and then post it. You can do the posting specific to your city so that you can get enquiries from buyers from only your area. These websites are not only accessible in top cities of the country but also tier II ones. The sites do not charge you anything for posting an advertisement. If you are looking to buy a car, you could visit the website; specify your requirements such as budget, colour, fuel variant etc. and the website would show you the best options. You can know the true price of a vehicle by entering its specifications on the price calculator of the website. Knowing the true price of a car can aid you in making your decision.  Most of these websites have apps that you can download for quick access from your tab or your cell phone.
Websites that sell cars not only list cars on sale but also offer nuggets of information on the latest cars available in the market, upgrades to existing models and launches of new cars. They have comparisons between cars listed along with expert reviews. Therefore, if you are interested in cars, you could visit these websites to find out more. Some of the websites also have a live chat facility that you can use if you have a query regarding cars.