The used car market is not only a blessing for those who do not the finance to buy a brand new car but also for those who want to taste the luxury car segment within a limited budget. The growth of the premium new car market may be growing in India despite a slowdown in the economy the used luxury car segment is doing much better.
In order to buy a luxury car by Mercedes Benz or Audi first hand, you would have to spend at least Rs 35 to Rs 40 lakhs. However, in the used car market, the cost of the very same cars comes down to Rs 20 lakhs or so. Usually those who want to buy used cars have a budget of Rs 3.5 lakhs to Rs 4 lakhs or so. However to buy these luxury cars, you would have to spend almost 5 times more and hence the financial cost could be burdening. However, finance companies looking to finance used cars offer highly competitive rates. The rates are roughly 100bps more than what is charged for new cars bought in the segment. The difference in rates in the Rs 15 lakhs to Rs 20 lakhs range for used and new cars is not very steep. As the budget to be set aside is quite a big one for customers of the low risk type, the rate is as good as that in the new car sector.
Those who opt for cars of this class have a good profile- they are the low risk and low default category and their credit profile reads good. This is one of the reasons why financiers want to finance cars in this segment and hence offer competitive interest rates. The interest rates for the luxury used car segment can be only 11 percent or so. This is around 100bps higher than what is charged for new car's interest loans. However, it is almost 600bps lower than rates of interest charged for a used hatchback in the price bracket of Rs 4 lakhs or so. The interest rate for a used car in the Rs 3.5 lakhs to Rs 4 lakhs range is roughly 17 percent or so.
Over the years, the luxury car segment has grown, particularly in the past two years. A lot of dealers and used car customers are developing the appetite for luxury used cars. However, the volume of sales forms only about 5 percent of the market for used cars. However, the rate at which this segment is growing is making financiers, dealers and customers sit up and take notice.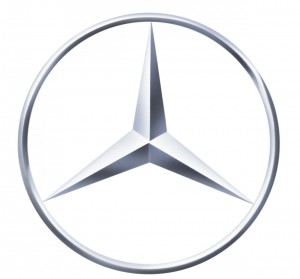 Experts feel that roughly 1,50,000 units of the niche brand cars such as used BMW, used Mercedes Benz etc. are sold in a year. The overall volume of sales of the used car market is around 2.9 million units. Last year, the used car market grew by 15 percent or so whereas the luxury car market grew even faster. Industry experts believe that the used luxury car market would grow by around 30 to 35 percent in a year. In the past one year, the growth in traffic of luxury cars has been around 100 percent whereas the industry growth of these brands such as second hand BMW has been roughly 50 percent or so.
Most people who are upgrading to used luxury cars belong to the C class buyers of cars such as the Honda Civic, Toyota Corolla Altis and the used Skoda Superb. These customers are the ones interested in upgrading to used Mercedes in Mumbai or second hand Mercedes which is around 3 to 4 years old.
Compared to the growth of the new car market, the used car market has grown much rapidly in the past couple of years. For the coming couple of years, experts believe that the used car market would grow in double digits.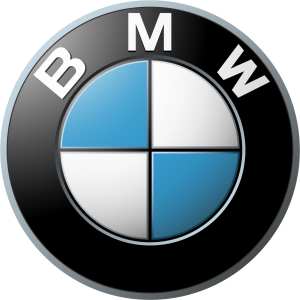 Buying a second hand BMW or Audi can be beneficial for you because these cars are usually driven by owners themselves and not by chauffeurs. Owners are more careful when driving their cars and they also pay more attention to getting the cars serviced. Therefore, you would be getting a vehicle which has been maintained for long and at a price which is almost half of what a new car costs.
Moreover, most people who sell off their Mercedes Benz or Audi do so for upgrading to better cars. Therefore, the cars are relatively new when they are sold off. You will find Audis and BMWs which are less than five years old being sold for Rs 20 lakhs or so. Also, the colour choices offered for these cars is immense.
Not only will you find Mercedes Benz, Audi and BMW on sale in the used car markets of Delhi and Mumbai but also brands such as the Porsche Cayenne, Range Rover, Mini Cooper, Lexus etc. Mumbai has one of the richest Indians living in the city, including film stars and businessmen which is why the availability of luxury foreign made cars is very high. You would be spoilt for choice for these vehicles.
Before buying any used car, you must make the verifications about the papers of the car and inspect the engine. Test drive the car to listen for noise in the engine. Look for problems when starting up the car or when slowing it down or driving it over speed breakers.
Since the investment involved is quite big, you should opt to buy such vehicles from certified used car sellers such as True Value or Ford Assure. These companies inspect the vehicles on various points and offer a certificate of fitness. Moreover, the cars come with warranty of 1-2 years and also 2-3 free servicing, depending on the used car seller you are opting for.
Therefore, you can now stop hesitating about the used car to buy. There are plenty of cars available in the market that you can choose from. Don't hesitate to convert your dream of driving a luxury car into reality.