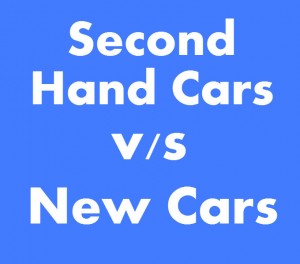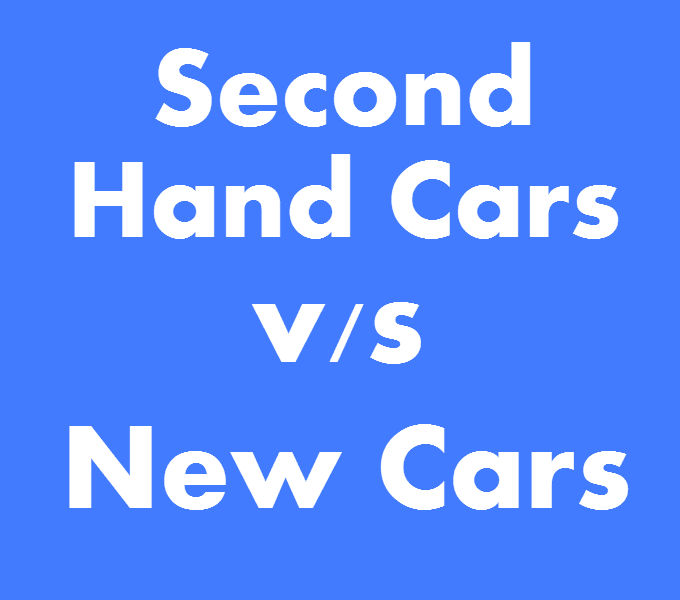 Earlier, most people shied away from buying second hand cars as they were concerned about the quality of the car. Moreover, there was a stigma attached with the purchase of a used car. Most people bought used cars from their relatives, immediate family and people within their circle of trust. However, most people are nowadays open to buying used cars. The sales of used cars have been around 15 percent in the FY 2013-2014 period and players of the organized car market such as True Value (Maruti Suzuki), H Promise (Hyundai), Toyota UTrust and others expect the growth of the second hand cars to be in double digit figures this year too. The number of used cars in the market is touted to be 2.5million units. What is even more promising is that first time car buyers are nowadays turning to the second hand cars in Mumbai market.
According to several experts of used cars markets, the average age of buyers of used cars is lower than that of brand new car buyers. Mostly in upcoming cities such as Bangalore and Pune, the average age of used car buyers is between 25 years and 28 years. Most of the youngsters are opting for used cars because they can get vehicles within their limited budget. However, some youngsters who hold high paying jobs in IT sectors of various cities opt for pre-owned cars because it allows them to jump segments. For example, with a budget of around Rs 4 lakhs, a buyer would manage only a hatchback in the new car market. However in the used cars market, the buyer can afford a sedan or an MUV. Therefore, buyers are now taking the route to used cars because it would help them skip segments.
Earlier, buyers were attracted to the used cars market because it would allow them to get a car at a cheap rate, especially when s/he was in dire need. However, this provision of skipping segments is allowing many first time buyers to participate in the market. Also, people who need a second car for their family are turning to the used car market. For example, if a family owns a hatchback but requires an MUV or a sedan for long drives and tours, they could easily get one from the used car market. First Choice Wheel of M&M have stated that first time buyer share in the enterprise is reducing. Sixty five percent of the buyers of M&M products are first time purchasers while roughly 50 percent of the consumers are aged between 25 years and 34 years of age.
Maruti Suzuki reiterated the same story for 2013-2014. The reduction in the number of first time buyers in their brand new car business was around 8 percent whereas their used car business flourished beyond imagination. For the FY14, the True Value line of operations of Maruti Suzuki sold around 2.6 lakh vehicles. If the True Value is considered to be a separate entity, then it would be the 4th largest car firm in the country.
The growth of the True Value in 2012 was around 17 to 18 percent, in 2013 it was 19 percent and in 2014, it is already 15 percent. Most insiders expect the growth to be in double digits for True Value even this year. Even Mahindra & Mahindra is expecting First Choice Wheel to show a similar growth trajectory. In terms of growth, the line showed a 35 percent growth in the FY13 in terms of sales volumes. A lot of the sales can be attributed to non-metro clusters of markets which are located in the hinterland. It is the niche markets which were not much affected by the economic slowdown that have shown such a growth trajectory. Usually used cars from metro cities wind up in tier II cities and then they are sold through certified used cars lines such as True Value.
Currently, the ratio of sales between new cars and old cars is around 1:1.1. Therefore, if one new car is sold then correspondingly 1.1 used cars would be sold. However, we are yet to reach the condition of that of the developed countries, where this ratio could be as high as 1:3. However, the used cars market is certainly growing.
The entry of companies such as M&M, Ford, Toyota, Honda, Ford and Maruti Suzuki has improved the condition of the used car market. Earlier, local dealers only dealt in used cars and they would not offer as many facilities to buyers as these organized players do. The paradigm shift in used cars was brought in by Maruti Suzuki when it launched the True Value in 2001. Ever since then, the competitiveness of the market increased. Today, used cars dealers offer to transfer the ownership papers in your name free of cost, inspect the cars when someone sells it to them etc. The certified used cars dealers check vehicles on various points, apart from inspecting their mainframe. For example, True Value does a check on 120 points while H Promise checks on 147 points. They offer warranties which are a yearlong. However, there are some abominations to that as well. For instance, Toyota offers a two yearlong warranty or 30,000kms whichever is reached first. Also, these certified used cars lines offer free servicing to the cars that they sell. These servicing are usually 2 in number although Toyota offers 3 servicing sessions for second hand cars in Mumbai. The servicing usually has to be done within 6 months of purchasing the car. The transfer of ownership papers are also handled by these dealers.
So high is the demand for used cars nowadays, that people have started opting for diesel engine cars as well. The awareness among car buyers about used cars has also increased. People conduct adequate enquiries into a dealer and a particular car's model before approaching the dealer. The more is the growth of the segment more will be the interest of people and awareness among them regarding used cars.