Most of us are crazy about cars and car performances. What essentially is meant by car performance? Car performance translates into the amount of horsepower, power production, output, overall speed and so on. Most car junkies remain obsessed with the performance of their vehicles. We often try to modify and revamp our cars to get higher levels of performance. However, this is something that has to be done right. You have to bear in mind that overall power production depends to a large extent on the amount of fuel and air consumed. Modifying your car can be a simple process if you get your basics right and will help you ramp up performance to a decent enough level.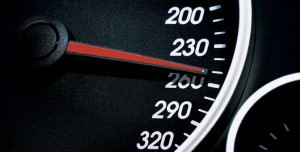 You can use these modifications and tips to increase the power of your vehicle, especially power delivery of the engine at low rpm's which will help you scale up overall acceleration abilities of the vehicle. You need to have extensive knowledge if you are thinking of carrying out these modifications yourself. Otherwise, it is better to invest some extra time and money into getting your car tweaked by a professional. Take a look at the modification options on offer:
Always be sure about whether you wish to revamp your present car or buy a new car for modifications
You have to be sure whether you are choosing N/A or natural aspiration instead of going for turbo options. The best option in this regard is always replacement of the compression ratio or stroke and the bore. The GT-S R33 from Nissan possesses a compression ratio that stands at approximately 9.5 to 1, being representative of cylinder fuel or air mixture pre-compression and the compressed element respectively. Raising this ratio to 10.5 to 1 will therefore scale up power fantastically right at the lower RPM spectrums. Alongside, you need to keep some things in mind while opting for turbo options. This does not necessitate going for high ratios of compression owing to the incorporation of forced induction. However, you should not exceed the 2.5 mark limit over the factory settings of the vehicle.
A huge compression ratio might have repercussions at various levels. You could also go for a small car that has a big engine. For instance, you might use the body of a Ford Focus to incorporate the Ford Mustang V8 powerful engine. However, putting in a bigger engine will mean changes in the weight ratio from front to rear. This will impact braking abilities, overall handling and car traction. Always go for conversions that have been carried out before and are considered quite common. This will keep you safe from any potential problems that arise from changing the engine.
Be sure about your own capabilities before you choose to undertake modifications yourself
There will be quite a bit of money involved in modifying your car. This necessitates a sound decision about handing the car over to a professional or doing it yourself. You have to be absolutely sure about your own capabilities and knowledge in this regard. If you have decided to do it yourself, here are some things that you can always consider doing for greater car performance:
Turbo kit installation can be done yourself with proper following of instructions.
If you are going with N/A, install a small nitrous bottle after performing the requisite compression test. Get the transmission system updated and install pistons that are forged. This will keep internal damages at bay. Natural aspiration is more expensive than installing a turbo kit. However, this is way better and should be your first choice should you have the budget required for the same.
Purchase the right components and tools required for the job. These include a boost gauge, inter-cooler, an intake manifold that is considerably improved, a management system for turbo and also an oil return line which will provide turbo lubrication. There are many other tools that you will need to buy in the process.
You can even choose to install an after-market exhaust system or even a cold air intake. This will allow you to facilitate greater air movement as opposed to the capabilities of the stock system in your car. You can go for an inter-cooler based setup in your car instead of intakes. This is best done once you have gone down the turbo way though. If you are going for natural aspiration but cannot go for the requisite fabrication, there are ways out like intake manifold port and polishing, usage of pistons that are highly compressed and also the installation of performance cams which come with overlapping grinds. These are just a few of the multiple options at your disposal.
You can also research on options that allow you to reprogram your present Engine Control Unit or ECU. You can also look for options that allow you to substitute your present ECU with one that you can chip. You should ensure that you have the power to program fuel maps, log data and measure performance through tools like a dyno or a diagnostic tool for the engine. This will help you keep horsepower levels in track. Buying a new dyno is essential once you have upgraded your car to turbo which in turn makes the current dyno inadequate.
Bear in mind that tuning may not always be appropriate for carbureted engines using a fuel map that is static. However, torque figures can always be scaled up for carbureted engines. For natural aspiration processes, you should ideally go for four motorcycle carburetors for every cylinder that are independent. This will be ideal for the racing track as it generates power in huge amounts.
Change and update your tires to enable good performance and banish problems like torque steer and wheel spins that are not required. You should opt for sticky tires as these will last for a 1, 000 miles at least. Get new ball joints and bushings in addition to stiffer shocks which come with coils that are considerably shorter.
Get the best performance out of your car with these simple modifications!