As expected, Republic Day was celebrated at Quikr with lots of zeal, enthusiasm and patriotic fervor. The message of "Unity in Diversity" was the central theme around the celebrations which we named – "Quikr Food Festival".
We began our day by playing the National Anthem and singing together in unity as one big family. To set in the mood for Republic Day, sweets were distributed which were customized to resemble the tricolored flag.
The real fun began when we had all teams preparing to put up a lavish spread of Indian food, representing different state/religion/cuisine of India. We had tricolored idlis from South, to Hyderabadi Biryanis, to Lucknowi delicacies and the Daal pakwan which is a Sindhi specialty.  The team of judges went around tasting the huge spread of food and judging the culinary skills of employees or their mothers or wives.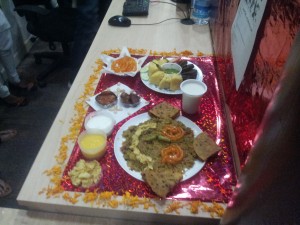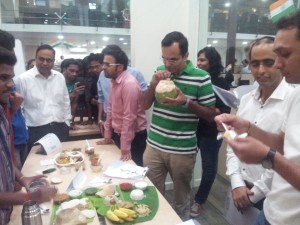 We were all amazed to see the enthusiasm of all participants and the Managers who helped in driving the entire event.
The real meaning behind the celebration was to make every Quikr'ite proud of the rich culture, diversity, achievements, customs and traditions, to arouse spirit of national integration and patriotism, to reinforce one's identity as an INDIAN.
And we believe we were successful in bringing out the patriotism in each one of us.
Jai Hind!!