Longing to pep up your home decor but your limited budget is stopping you? While just upgrading your upholstery or adding a couple of accent lamps may give your living space a refreshed look, there are times when these inexpensive ideas simply won't do the trick. If you want to completely revamp your decor by replacing your old furniture with new, then you've come to the right place – Quikr offers a plethora of high-grade refurbished furniture pieces to suit just about any budget! Check out ways to redecorate without going broke: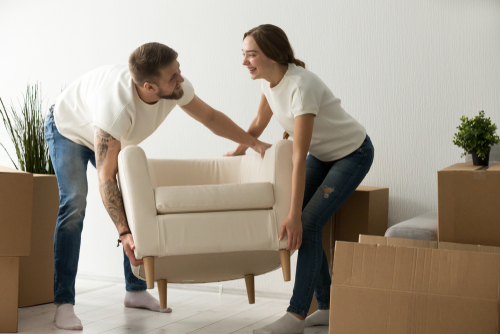 New Couch for Old
Your couch is the most important piece of furniture in your living room. After all, that's where you watch some TV and relax after work, lounge about on weekends, and entertain guests. If your couch is worn out and faded or its size and colour scheme does not blend in with the room, then it's time for a replacement. A quick search will reveal a host of trendy and durable couches and sofa sets of different sizes and hues to liven up your decor. You can also get a handy sofa cum bed in case unexpected guests show up at your doorstep late at night. What's more, the refurbished couches and sofa sets available on Quikr are reasonably priced, and you can choose from leather couches, faux leather sofa sets, hardwood ones, and sofas with fabric upholstery.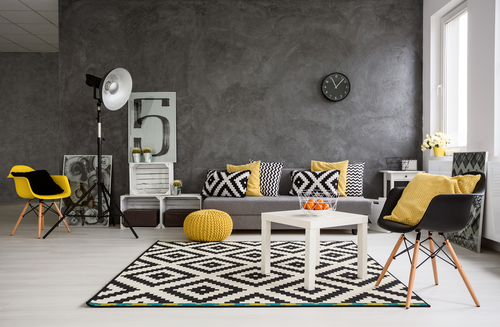 Fine Dine Every Day
Instead of mindlessly bingeing food while watching TV, you can use dinner-time to catch up with your family or significant other. Every meal becomes special when you can enjoy it on a dining table that is beautifully crafted from hardwood such as teak. A pure teak wood dining table is a great investment too, as it is durable enough to last you for several years. If you live in a compact, modern flat then choose a smaller table that can seat four, and if have more space then opt for a six or eight-eater table. You are sure to find one that matches your colour scheme, as you can pick dining tables with varying finishes such as earthy brown, rich honey-coloured finish, and warm walnut polish.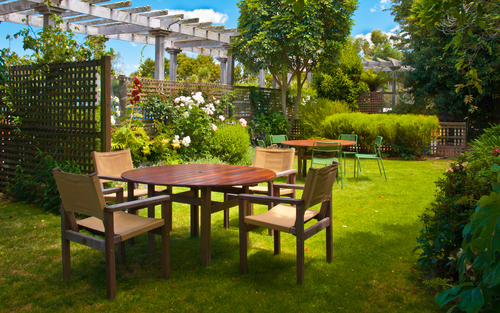 Centre Table
It's known as a centre table for a reason – a centre table can either add to the aesthetics of your living room or it can be an eye sore, especially if it does not go well with the rest of your furniture. Imagine serving tea on a wobbly table or on one with scuff marks and stains! Switching your old centre table with a refurbished one is a great way to uplift your decor without spending a fortune. Select a sleek and stylish glass centre table to complement modern decor or choose one crafted from high-quality wood like teak, mango or oak to match a more traditional setup. You can also find ones with nifty drawers to keep your magazines, coasters, and other essentials.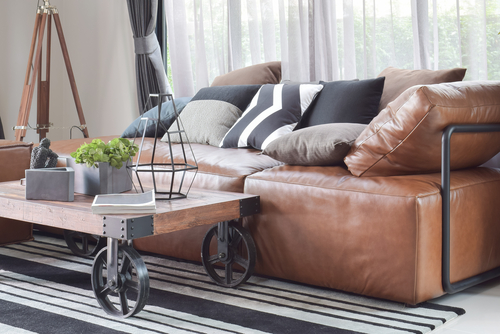 Spice Up Your Bedroom
No, we don't mean that in a naughty way! You can redo your bedroom decor to make it more aesthetically appealing as well as comfortable, which in turn will ensure that you get your beauty sleep. You can replace your creaking bed with a sturdy refurbished queen-sized or king-sized one that is made from solid wood. Enhance the utility of your bed by getting one with ample storage space, and stow away extra quilts, pillows, and bed sheets. You can also swap your old dressing table, nightstand, wardrobe or almirah with a refurbished one to add value without spending too much. Depending on your current decor and budget, you can choose from a range of materials including wood, plywood, engineered wood, steel and iron.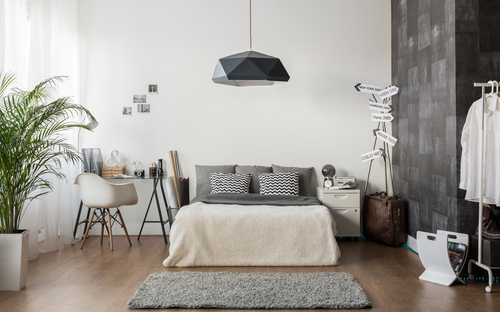 As you can see, Quikr's host of refurbished furniture items allows you to transform any home into one that is stylish and sophisticated. And while most of the products offered are 25-40% cheaper than brand new furniture, Quikr does not compromise on quality – all the listed furniture passes through rigorous inspection to ensure that you get way more than your money's worth. So for a change, forget about your limited budget and shop to your heart's content to make your home more welcoming and impressive!