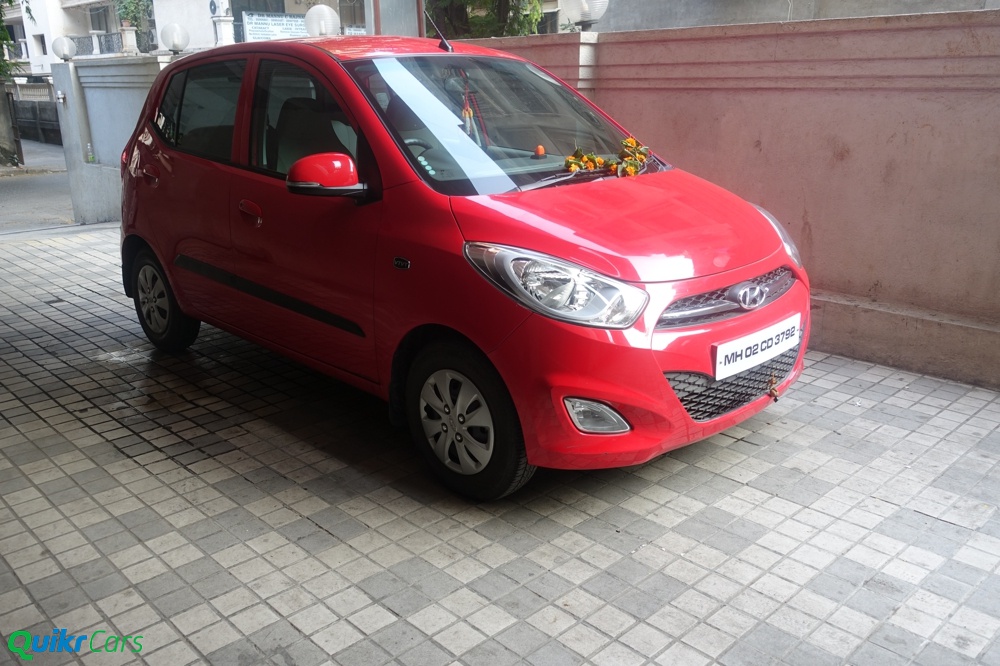 About the car
The i10 is a small hatchback from Hyundai and was positioned higher than the Santro. It was launched after the Santro went on to become a success and used a lot of goodwill from the Santro. The i10 brought in some sophistication into the small hatchback segment. The i10 offered comforts and luxuries that was significant with larger hatches and sedans and became one of the top sellers in the passenger car industry.
The interiors of the i10 are the best in class with a two-tone color scheme and good fit and finish. The gear lever is housed in the center console, that set it apart from competition. there is enough space to carry everyday essentials. The seats are pretty comfortable, both at the front and rear.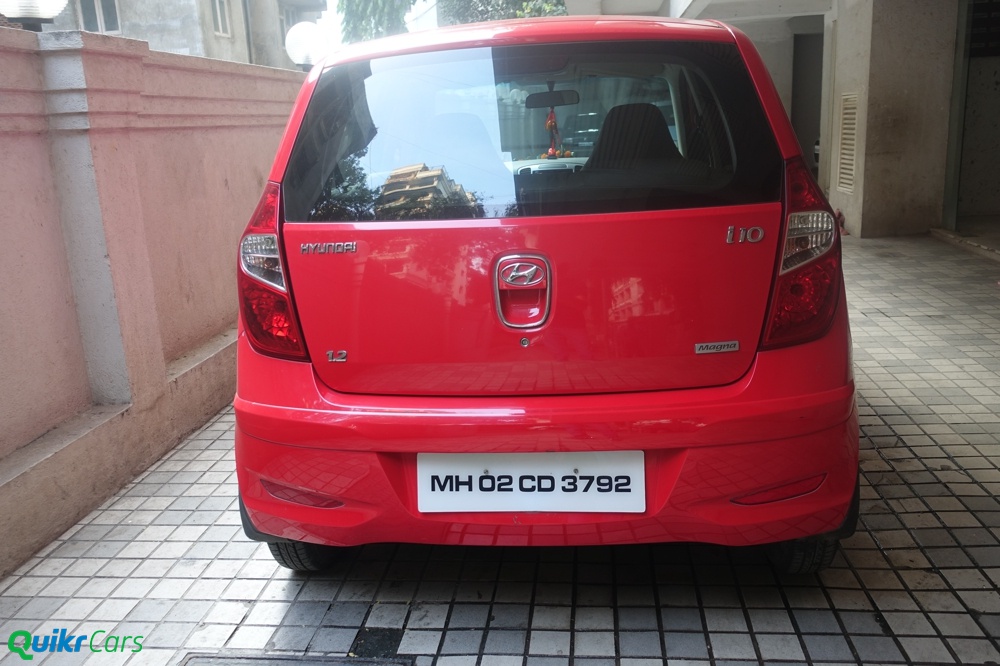 The i10 comes with a 1.1-liter petrol engine with 67bhp of power It offers linear acceleration and is capable of cruising comfortably at 3 digit speeds.Ride of the i10 is a bit harsh and unsettled at slow speeds, specially on bad roads but settles down at higher speeds. Features include 2-Din audio system with USB and Aux, central locking, keyless entry, fog lamps and power windows.
What to look for
The i10 largely is a trouble free car, however certain things needs to be checked before purchase. Clutch wear comes in quite early if not used properly. Rattles from the steering column needs to checked for. Gearbox also is prone to become hard especially the shift from first to second gear. Check for battery, electricals, lamps and underbody damage.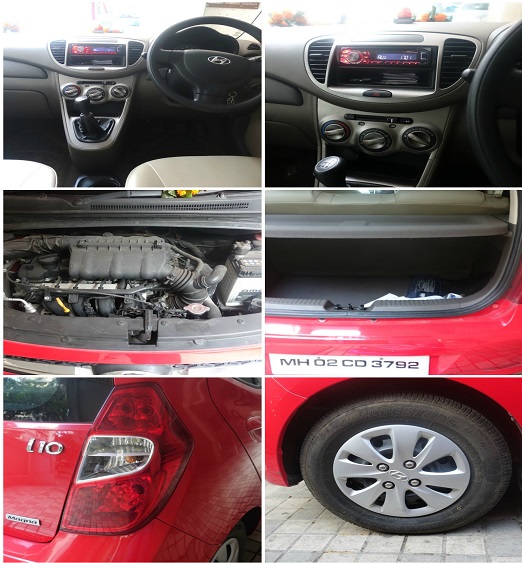 Frequently replaced parts price:
Front Bumper- INR 1337
Rear Bumper- INR 1552
Headlamp Assly.- INR 2293
Tail Lamp Assly.- INR 1118
Clutch Assly.- INR 3670
Front Shock absorbers – INR 1216
Rear Shock absorbers -INR 1396
Used i10s are available between INR 2.2 lakhs going upto INR 4.5 lakhs, depending upon the year of manufacture and condition of the car. The i10 has been a success over the last few years and comes across as a good used car buy for first timers too.