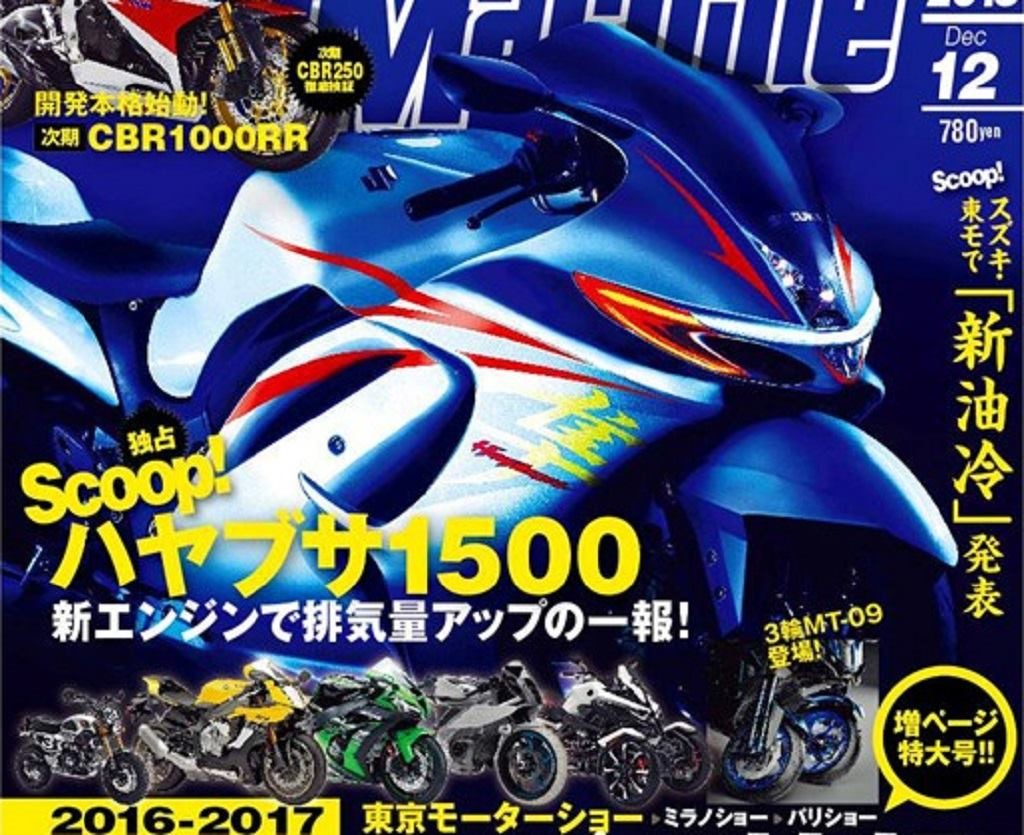 Suzuki revealed a concept GSX model in its recent press release just a couple of weeks ago mentioning that it would be the 'cradle' from which the GSX series models would be born out of.
A week before the 2015 Tokyo Motor Show, the Japanese Motorcycle publication, 'Young Machine' has published what seems to be a rendering of the new Suzuki Hayabusa. The publication claims that the new Hayabusa would be revealed at the upcoming Tokyo Motor Show. However, as we have already seen in the past, Young Machine has not really been a trust worthy news source.
The Japanese magazine claims that the new Suzuki Hayabusa would be a 1500cc motorcycle. The rendering of the new Hayabusa seems to be heavily inspired by the Suzuki GSX Concept bike that was revealed by Suzuki earlier in October.
The Suzuki Hayabusa has not seen any major changes since its update in 2008. The old Falcon from the house of Hamamatsu is in serious need of a complete revamp. If the rumour is to be believed, it would come as great news for the Suzuki Hayabusa fans and followers. The new Hayabusa would be the third-generation model of the iconic bike which holds the record of being the world's fastest production bike ever manufactured.
The Suzuki Hayabusa, also known as the GSX-1300R was launched in 1999. It was developed by Suzuki to take on its rival Honda CBR1100X Super Blackbird which held the record for being the world's fastest production motorcycle. Suzuki was successful in their attempt with the Hayabusa surpassing the top speed of the Honda Super Blackbird by over 16kmph.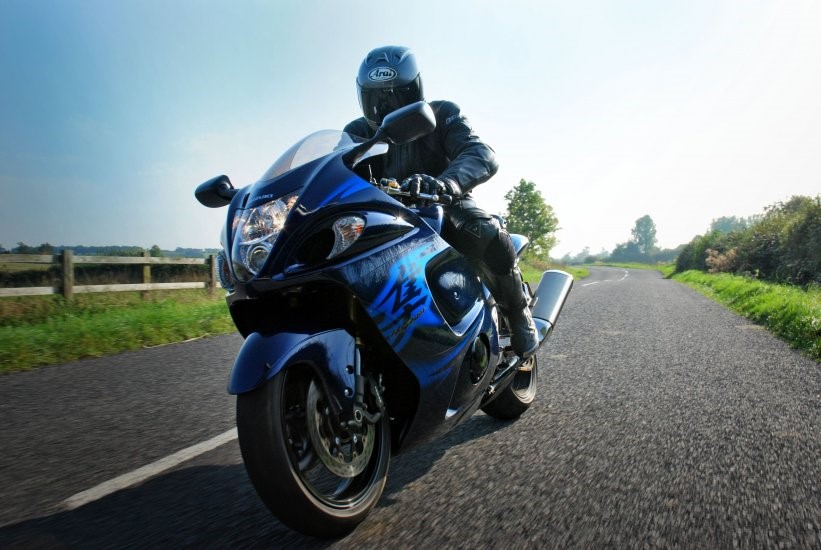 Since its release in 1999, the Suzuki Hayabusa has seen critical acclaim across the world and has been lauded by motorcyclists for being a great all-round motorcycle. The Hayabusa with its 1300cc engine was the largest and most powerful engine in any production bike until Kawasaki's ZX-14R was released. The Hayabusa's abundant power throughout the rev-range made the bike easy to ride. Apart from its speed, the Hayabusa has been known for its un-compromised handling, comfort, reliability and fuel economy.
The Suzuki Hayabusa gained immense popularity in India after being featured in the 'Dhoom' movie starring John Abraham. The popularity led Suzuki to launch the second-generation Hayabusa in India in 2008. The bike has been well received in the Indian market ever since. We hope that Suzuki rolls out the new Hayabusa during the Tokyo Motor Show in the upcoming week. It would be great to see the GSX Concept taking shape not only with the new Suzuki Hayabusa but the whole GSX line-up.