Today, thousands of Indian students, who have scored a percentile ranking between 89%–99% in their GRE or GMAT, are applying to top-notch grad schools in the US. While some are still processing their applications, many are done with their Skype interviews, and are now waiting for the final results.
The US is a favorite among Indians for higher education because getting admission in one of its premium institutions is a dream-come-true not only for the student, but for his or her parents as well. It is a common perception that an education in the USA will automatically land them a job there as well.  Even if they choose to come back to India, they will surely get hired by top MNCs.
Once the series of tests and interviews are over, and you've got the mail confirming your admission to the institution, you are suddenly struck by the money problem. Winning a scholarship to study at an Ivy league college, or even the lower-ranked ones in the USA, is almost impossible. There are innumerable lending institutions offering education loans to candidates who cannot fund their expenses abroad. However, they only provide the bare minimum that is required for survival. It is difficult to fund both your tuition fees as well as living costs with such a sum, and students look for alternative sources of earning for a steady flow of money. Here are some easy ways to earn money for students pursuing higher education in the USA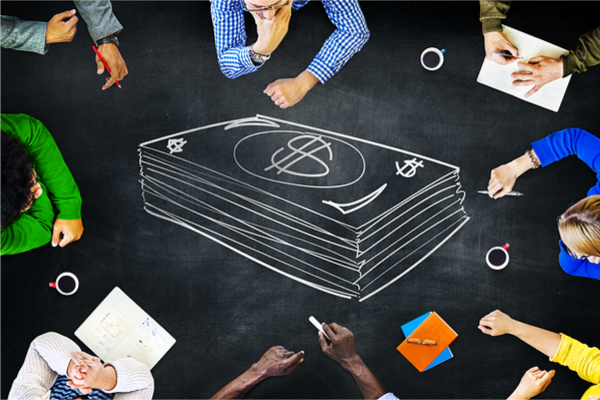 1. Online Tutoring
If you've made it to one of the best universities in USA, you surely have a good grasp over  one subject at least—be it English, Math, or anything else. Teaching online is one of the quickest ways to earn some easy money while you are in USA.  For this, you can sign up on e-learning or e-tutorial websites. Once you have cleared a basic certification test, you can earn an average of $15 per hour. Utilize your spare time and earn some money that will allow you to splurge on your weekend outings without feeling guilty!
2. Easy Part-Time Jobs
Miss your pets back home? Do babies cuddle into your lap and never want to leave? Advertise your skills as a babysitter, a pet keeper, a cleaner, or a painter to earn money here. You can also work as a waiter in a restaurant or a bartender in a pub to earn food and drinks alongside money. There are multiple options for you to choose from. How much you earn depends on where you are working, the number of hours you work, prior experience, and the type of job you choose.
3. Make Your Passion Your Vocation
Have an experience of more than 5 years in playing the guitar or the drum? You can also teach a musical instrument online. You'll need to buy a theory book as you would need to give both a theoretical and practical lesson to your students. You can earn $10-15 for a 30-minute session.
If you're a trained classical dancer or a black-belt in Karate, you can teach these art forms as well.
4. Campus Brand Manager
Big campus recruiters like Google, Apple, Microsoft or Goldman Sachs, hire campus representatives to promote their brands within the university. They are required to run events, put up posters, and talk about the company to other students in the campus.
You need to work around 10 hours in a week but it's within the campus, and you can earn up to $10-12 an hour.
5. Get Paid As A Writer
There are a number of sites on the internet where you can register as a writer and get paid for writing on their behalf. You can earn up to $100 for an 8000-word article, and this is something that you can do from the comfort of your room to earn some quick cash.
USA is a beautiful land of opportunities, and you surely wouldn't want to spend your weekends and holidays sulking in your room. With Quikr helping you sort out your application needs, you can now start planning your finances too!