The S-class Coupe is, well, the two-door version of the limousine like S-class sedan. In simpler words, it's a full blown luxury coupe. It's been put on sale in India for the very first time and can be had in two guises – in S500 form or the bonkers S 63 AMG form we test here.
The Coupe sits lower than its sedan sibling, has a more rounded roofline and rightfully has a sportier air about it. You'll also find a more aggressive front end here (full up with Swarovski crystal-encrusted headlamps!) and a unique, rounded tail. Of course, the AMG version gets sportier bumpers, the signature twin-blade grille and quad exhausts but even the 'standard' Coupe is incredibly attractive.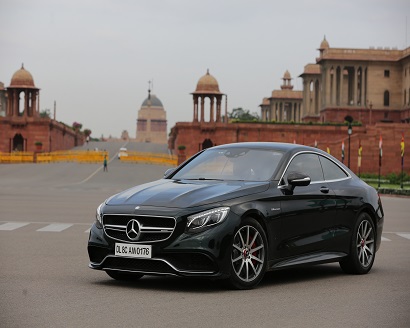 It's better still in the cabin. The dashboard, with its dual displays, not only looks thoroughly modern, but is brilliantly finished too.
The front seats are magnificent in their own right with never-ending adjustability and six types of massages on offer. Those seated in the back aren't pampered quite as much. Sure, access to the back two seats is decent, space is nice and seat comfort is good, but it won't be the first preference for anyone unless you're in the sedan sibling.
As you can imagine, the feature list is rather stocked. The standout ones include a brilliant Burmester sound system and a sunroof that can go from opaque to transparent at the touch of a button. Just wish Mercedes had a better solution for spare tyre placement; the space saver spare sits in the boot and compromises space for luggage.
The car is also wildly quick; 4.2 second 0-100kph quick. The incredible performance is made possible by a 5.5-litre twin-turbo V8 belching out 577bhp and 91kgm of torque. Power delivery is just relentless, so you'll probably run out of road before the engine runs out of steam. To be honest, even the back straight at the Buddh International Circuit won't be sufficient to fully exploit the its performance capability. Just as well because shifts from fifth to sixth and sixth to seventh gears on the seven-speed auto gearbox are jerky at the very limit.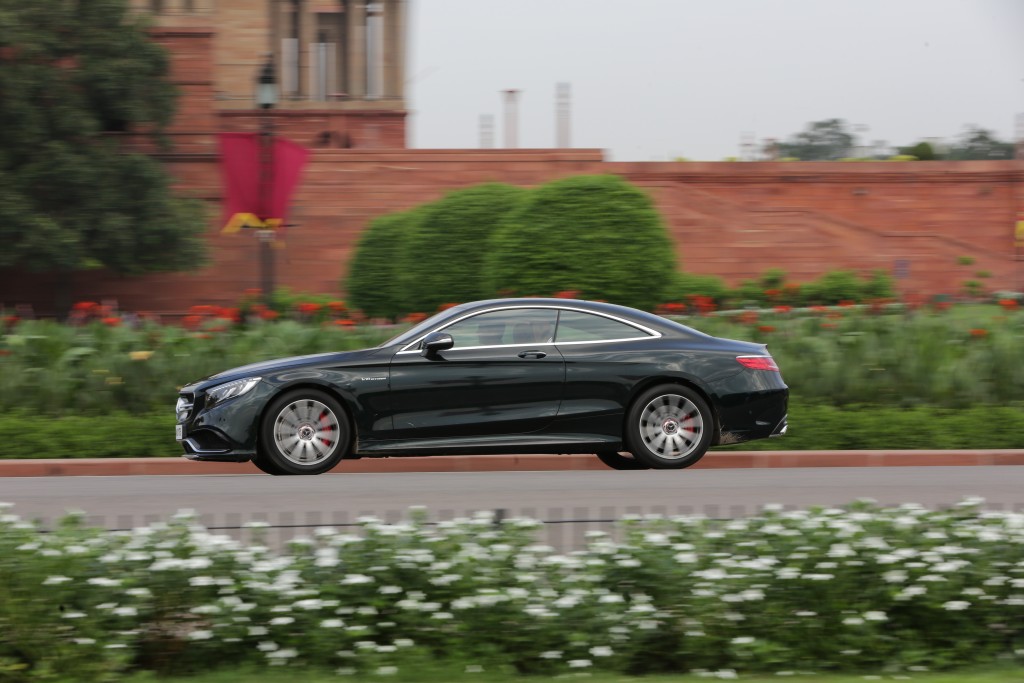 What Mercedes-AMG has got really right is the sound level in the cabin. The engine sounds quite refined as AMGs go, but luxury coupe buyers are unlikely to want it any other way. Thanks to the brilliant refinement and general poise, the car also masks speed unbelievably well. This is a car in which you'll often find yourself driving much faster than you think you are.
That's true around the corners too. The S 63 remains controlled and flat during quick direction changes that lends it an agility you wouldn't associate with a car of this class. What helps is the steering that's not sharp per se, but has a nice smoothness to it.
The car features Merc's Magic Body Control that scans the road ahead to prime the suspension in advance for all sorts of bumps and undulations. Our roads probably have the system working overtime but it does its job well. Ride quality is only a notch down on the standard S-class sedan – very impressive for a performance coupe.
The AMG is an incredibly special car. It has amazing presence, cocoons occupants in luxury, offers superb performance and costs a supremely extravagant Rs 2.6 crore (ex-showroom, Delhi). In our opinion, we'd give the S 500 a more serious look. Its 449bhp, 4.7-litre twin-turbo V8 promises brisk performance at the very least. And on a side note, it costs a full Rs 60 lakh less! Think about it.
Source: Autocars India