Nothing beats the joy of finding a job! Be it someone who's been struggling to find a job for months or someone who just started looking out, a new job brings in newfound joy. The financial freedom that comes along with a job is liberating to say the least.
However, since finding a job is an extremely important milestone for any individual, a lot of troublemakers in the market try to take advantage of this. Several incidents of fraud have been reported and charged under the Indian law. A job for any individual is such an important thing that people generally get carried away and are ready to go to any lengths to obtain one. This weakness of jobseekers is what is exploited by fake HR recruiters and bogus placement agencies. The Cyber Crime Department has confirmed filing of a lot of such cases of job frauds, however, a huge percentage of such scams go unreported due to guilt or embarrassment on the part of duped candidates.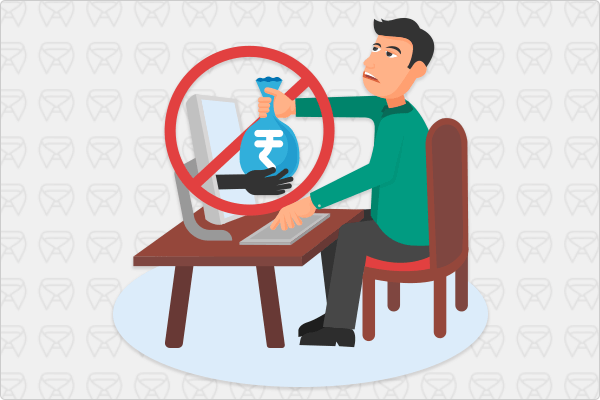 Types of job scams in India
Two of the most common job frauds that happen in India are listed below with examples.
This is the most common and also the most successful type of job scam. Under this, a candidate is asked to deposit money at different stages of recruitment and the job organization sounds so legitimate that most people end up paying.
For example, a person could call or email you saying there's an opening in the defence department of India and you could surely get in if you pay Rs.5000 for the registration form. Now, in such cases, quoting the Indian government acts as a strong force to make people pay at different stages. Emails and fake documents too are shared to make the deal look real. However, one should be intelligent to know that no matter whether a company is public or private, no recruiter asks for any kind of money for hiring a candidate.
 Here are some examples of job scams that are quite frequent in India.
 Example:
Neha got an sms from ABC company which said earn cash between Rs.10,000 – 50,000 per day. Neha had been looking for a job for quite some time and was really excited to see such a job opening where she could earn a decent amount. She immediately called up the given number where the nature of the job was explained to her and a sure-shot job was promised on payment of Rs.5000 as registration fee. The fake employer, ABC company sent the account details to her and Neha paid Rs.5000 into the given account. After this she was asked to buy a training kit from the company before starting work. The kit was for Rs.10,000 which she sent into the same account. Once the money was received she got a call saying her job will start very soon and the company representative will call her regarding the same.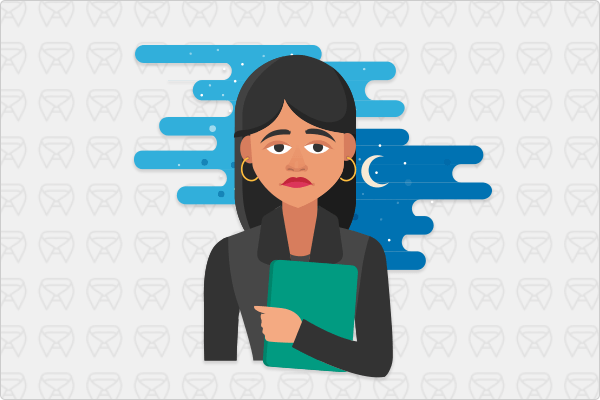 After 3 days Neha got a call from ABC company representative who confirmed her job. She was asked to pay a refundable security deposit of Rs.10,000 which was to be returned to her account before she started her work with the company. After she made the security deposit, the two phone numbers that were used to contact her were switched off and Neha's number was blocked. Neha struggled a lot to get in touch with ABC company people but could not locate them. She tried calling from different phone numbers but even those numbers were blocked one by one. Neha, in her passion to find a well-paying job did not realize that she was being scammed and lost a lot of her money without getting a job in return.
These kind of scams lure people to earn a substantial monthly salary by working a few hours from home. To start the job, candidates are asked to deposit a certain initial amount to the account of the employer. This amount is asked in the name of providing a job kit that will guide the candidate in performing the job responsibilities. Many unemployed people fall for this kind of scam since they think of sitting at home and earning online as an easy and lucrative option.
Example:
Sunil was a graduate who was looking for a job to support his family. He has also pursuing his post-graduate degree and as such was more inclined towards part-time jobs or work from home jobs where he wouldn't be required to devote 9-10 hours every day. One day he got an email from XYZ firms which said that Sunil could earn as much as Rs.60,000 per month simply by clicking on web links in his free time. However, the company emphasized that Sunil needs to pay a registration fee of Rs.5000 before he started working. Sunil paid the registration fee and started his work. He was happy to receive a specific amount of Rs.200 at the end of each day. However, at the end of 3 days, Sunil stopped getting any money credited to his account. Sunil tried calling XYZ firms but their number was switched off. Sunil tried looking for their physical location but no such location existed. Sunil had become a victim of job fraud. In this case, the company XYZ took Rs.5000 from Sunil and returned just Rs.600 in a matter of 3 days, the rest of the amount was pocketed by the company. Such work from home scams are the most common and with the growing reach of internet, these scams are spreading faster than fire.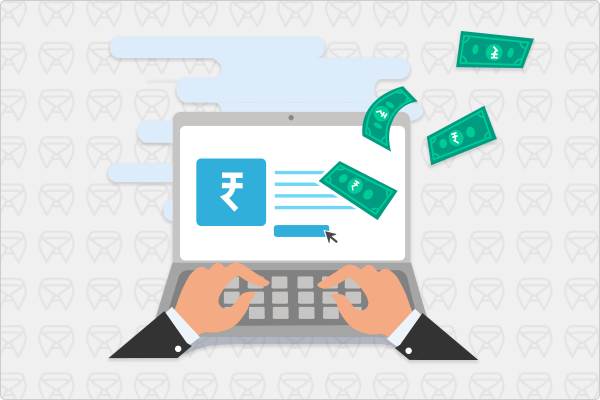 There are other types of scams too that happen in the job industry. However, the scams listed below are less common than the two job frauds listed above.
Job position that changes suddenly during interview
Under such scams, a candidate is selected for an interview and is offered a completely different position during the interview. This is an indirect kind of scam where the job company has an opening that nobody is interested in and hence they lure candidates to come for a face to face so as to convince them personally to take up the job opening
These scams are really rampant in the current Indian job scenario. In these frauds, career consultants contact you citing they're impressed by your resume and want to represent you and help you get a job. In essence, it is a pitch of service that the agency wants to sell without revealing its hidden motive
Under recruiting scams, an agency contacts a candidate promising him or her a lucrative job but only after he/she undertakes a specific training with them. For this training these agencies charge money and dupe the candidates without offering them a job
Signs of a job scam
Although there are numerous ways in which fake employers dupe innocent job-seekers. Here are a few signs which can help you know whether it's a job scam that you're getting caught in.
If a recruiter offers you immediate job without verifying your work experience or your references
If personal information of confidential nature if asked of you. For example if your account id and password are sought or your account number, PAN etc. are sought very early on during the interview stage
If the job promises to pay an extraordinarily high amount for very little work. Such instances are rarely ever true and hence point to something wrong
The job post has glaring grammatical mistakes and is too high-level or superficial in giving out position details
If a recruiter or job agency asks you to deposit money in the name of some person or organization citing form requirements or other such official requirements
The contact email address doesn't sound professional but is a personal email id
QuikrJobs urges jobseekers to 'Be Smart'
QuikrJobs is India's largest online platform for blue-collared and entry level jobs and has launched a "Be Smart" campaign to make candidates aware about the various job frauds that are prevalent in the job market. We believe it is our responsibility to create job scam awareness so that more and more candidates are spared the mental and financial pain that comes with fake recruitments and misleading job postings. Jobs as an online category is one of the most vulnerable categories owing to the attached sentiment of jobseekers and hence require careful treading both on the part of job seekers as well as employers.
Summary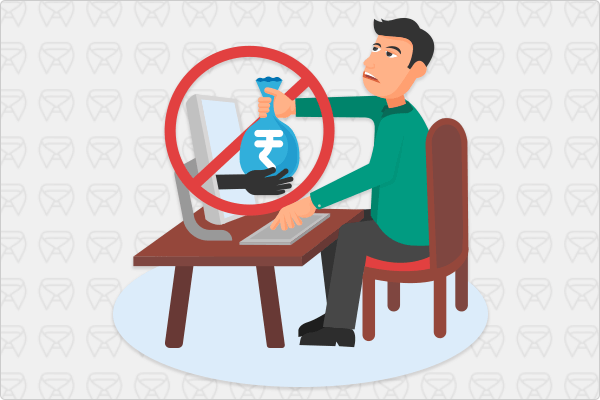 Article Name
Beware of Job Scams! Be Smart.
Description
Nothing beats the joy of finding a job! Be it someone who's been struggling to find a job for months or someone who just started looking out, a new job brings in newfound joy. The financial freedom that comes along with a job is liberating to say the least.