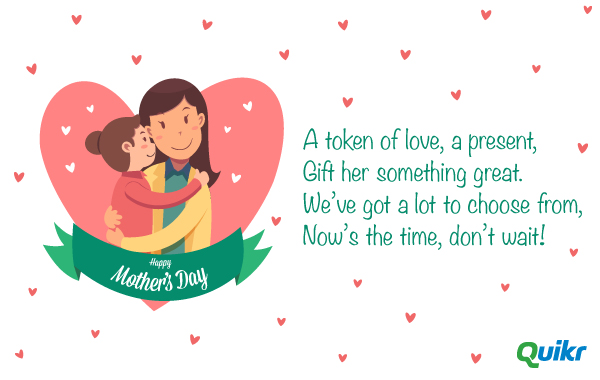 A Poem For Mom
The last piece is left,
And you just love pie!
She's too full to eat,
She claims now with a sigh.
Everywhere you go,
You hear the same tale.
That Mother's Day is here,
It's even in the mail!
We've got something to say,
And we mean every word.
You should honor her everyday,
We hope that you've heard.
8th May is approaching,
A day to make her see,
How much she matters,
How much she'll always be.
A token of love, a present,
Gift her something great.
We've got a lot to choose from,
Now's the time, don't wait!
Aasaan hai badalna,
Team Quikr